From creating an indoor space in the outdoors to keeping pests out, patio enclosures make an excellent addition to any home. Before you start planning, looking at how much patio enclosures cost is essential to ensure you choose one that fits your needs and budget.
The Cost of Patio Enclosures
The cost of patio enclosures varies significantly depending on your property and needs. Adding screens to an existing porch will cost less than installing a new building with walls and windows. Consulting with a patio company is the best way to get an accurate cost for your enclosure.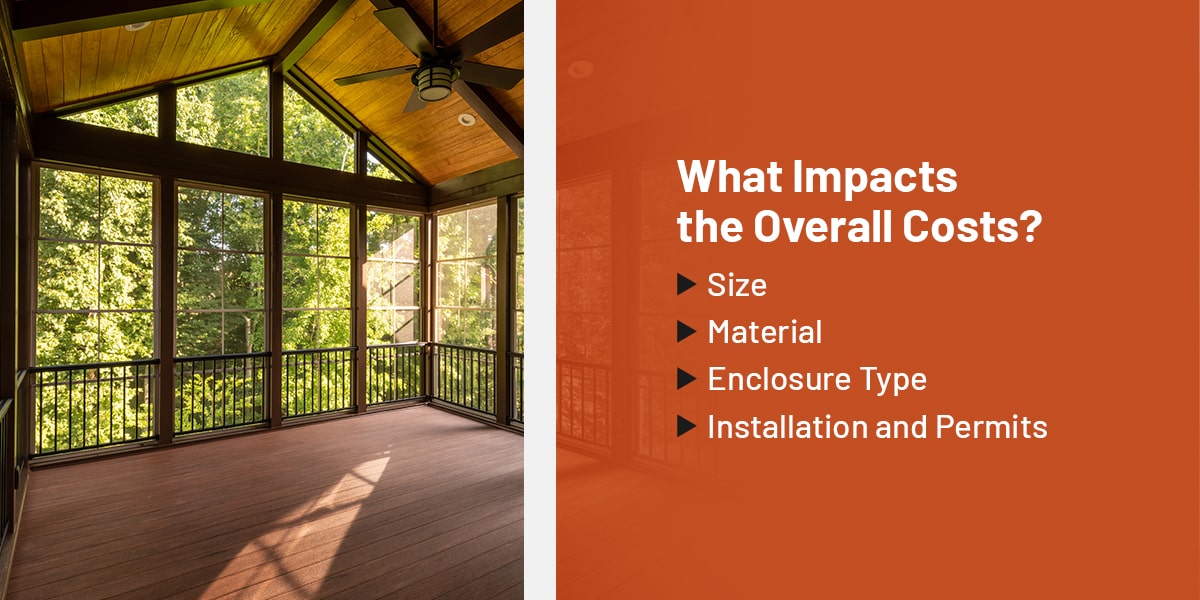 What Impacts the Overall Costs?
Knowing how much your specific patio enclosure will cost is challenging without a consultation. However, you can consider the following factors for better insight into how the overall cost is determined.
Size
The size of the area can increase or decrease the overall costs. A larger patio enclosure will require more material per square foot, raising the price. The size also determines the amount of time it takes to complete the build — so labor costs can rise with a bigger enclosure, too.
Material
Patio enclosures are built using various materials, including wood, metal and plastic. You'll have to consider the costs of materials you will use for the rooflines, screens, decking and other elements of the build you have in mind.
Enclosure Type
The type of patio enclosure you choose will also influence the overall cost. A patio enclosure can be an awning or cover over an existing porch that extends from your home. It can also be a fully covered additional living space, like a screened room or sunroom. Different enclosure types can vary dramatically in cost.
Installation and Permits
The price for your patio enclosure will also factor in the complexity and time required to complete the installation. Final labor costs will depend on the contractor and the quality of their work.
Before installation starts, you might need proper clearance from your local building department. A building permit can add to the overall cost if it's a requirement for your project.
Start Planning Your Patio Enclosure Installation
At Shading Texas, we customize and install various types of patio enclosures, from retractable deck screens to motorized privacy screens. Contact us to learn more about our products and services or to request an estimate.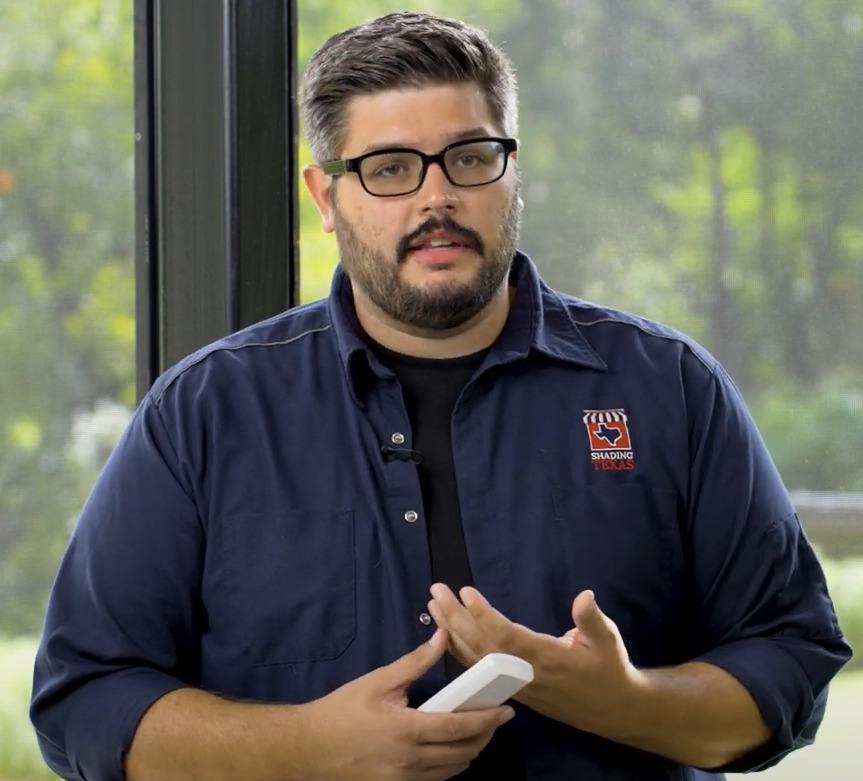 Matt Pierce has been working in the solar shade industry for over 15 years, providing sun protection in the extremes of Alaska and Texas. His dedicated team at Shading Texas will get your the sun solutions you need to enjoy your patios and homes for years to come by blocking out bugs, sun, wind, and rain!