Getting a screen enclosure for your patio can be a great long-term investment. Before you buy, though, you should fully understand all the pros and cons of screen enclosures.
Benefits of Patio Screen Enclosures
Aside from the obvious aesthetic value of a nice screen enclosure, there are also many practical benefits, such as:
Protection: The main advantage of screen enclosure kits is that they allow you to be outside without all the downsides of the outdoors. A good screen will keep out bugs and any critters that might wander into your yard. And in a place like sunny Texas, being outside for an extended time can be detrimental to your health due to intense UV rays. Screen enclosures will block most of these rays while still allowing you to appreciate the natural light.
Privacy: Even the nosiest neighbors can't spy on you when you have the right screen enclosure. Enjoy a nice outdoor evening with your family or a party with friends without compromising your privacy.
Increased property value: Realtors and potential property buyers will recognize the importance of a high-quality screen enclosure as soon as they see it. Outdoor projects like this provide one of the highest returns on investment (ROI) of all home improvement projects. Although the numbers vary, you can expect your screen enclosure to increase your property value by at least 50% of the overall installation cost.
Safety: Having an enclosed space on your patio can give your children or pets a safe space to be outside. While keeping bugs and debris out, it will also keep your children and pets right where you want them.
Drawbacks of Patio Screen Enclosures
As with anything, some challenges come with getting a new screen enclosure. The most common drawbacks of enclosure kits include:
Cost: There is generally an expensive upfront cost to install your Patio screen enclosure. However, given the increase in property value and other benefits, most people consider the price tag to be more than worth it.
Maintenance: When you get a screen enclosure, you must spend some time maintaining it to keep dirt and pollen from collecting. You may need to power-wash it a couple times a year. Also, if the screen gets a tear, you'll need to repair it immediately to continue reaping the benefits it provides.
Choose Shading Texas for Your New Patio Screen Enclosure
When you're deciding on a new screen enclosure, the experts at Shading Texas can help. Contact us today for your free on-site estimate, or call 512-264-1500 to get started!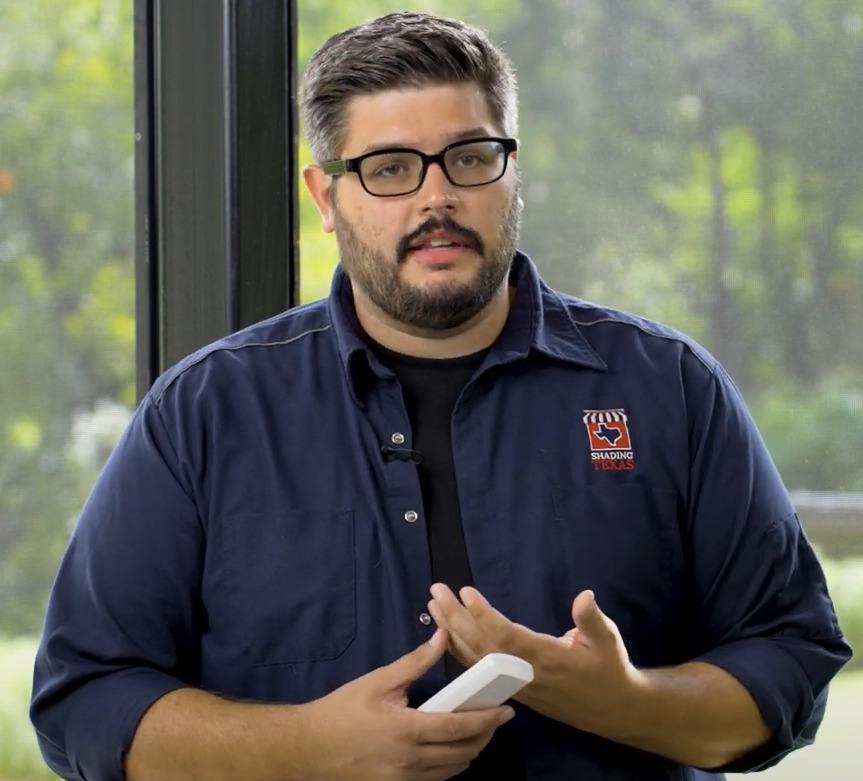 Matt Pierce has been working in the solar shade industry for over 15 years, providing sun protection in the extremes of Alaska and Texas. His dedicated team at Shading Texas will get your the sun solutions you need to enjoy your patios and homes for years to come by blocking out bugs, sun, wind, and rain!