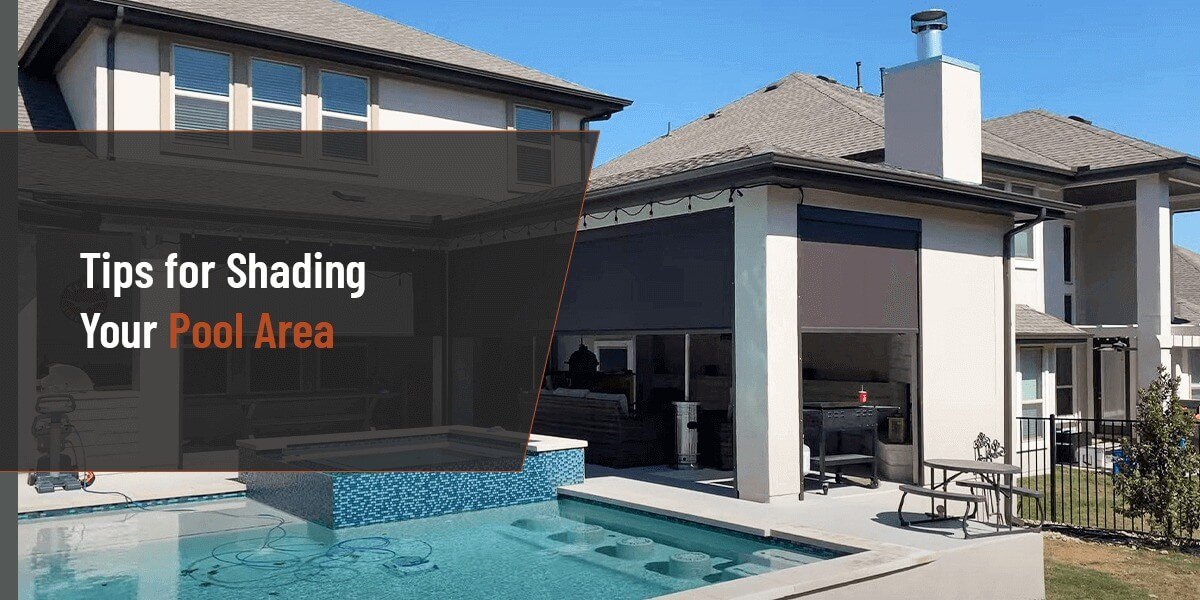 The right pool shade allows you to stay near the water longer by protecting you from the sun, and some options deter bugs and keep debris out of the pool. The best pool shade ideas for you might include:
Umbrellas and Parasols
An umbrella is easy to set up and take down, offering flexible shade for those seated at an outdoor dining table. A parasol is lighter and more portable than an umbrella, making it ideal for smaller spaces, like a lounge chair.
Gazebos, Pavilions and Pergolas
Gazebos are permanent structures with roofs and no walls. While large enough for a small poolside seating area, most are not large enough to shade an entire pool. A pavilion's rectangular structure has a solid roof and can be large enough to cover the whole area.
Unlike the other structures, pergolas have open, slatted roofs. Similar to a gazebo, they provide good coverage over a smaller area, like a poolside sitting area.
Trees, Shade Sails and Canopies
Trees can look beautiful by a pool, but their root systems can cause damage. Plus, their leaves and bark can make cleaning the pool harder with extra debris. Trees can also take a long time to grow, which means they may not be the best pool shade ideas.
Shade sails and canopies can offer the same benefits without the potential drawbacks. Shade sails have triangular cloth or canvas roofs and three poles. You can group them to create shade over the pool. Canopies usually have two poles and a fabric shade, and you can cover one end of a pool or use two to cover both sides.
Retractable Awning
Of all retractable pool shade ideas, awnings are simple and elegant solutions for pools near other structures. Retractable awnings let you splash around in the sun or enjoy some shade.
Pool Enclosures and Sunrooms
Shading Texas helps homeowners create enclosures with screens and shades that provide flexibility.
Building a sunroom around your pool helps you enclose the whole area, but you'll need a permit from the city. You'll also need shades to keep the pool area cool and free from glare or harsh light.
Outdoor Shades and Screens
Outdoor shades around your pool area may help if your pool is partly enclosed or in a patio area. Modern pool shades block the sun's rays and keep you comfortable on hot days. Motorized outdoor screens keep bugs out while you swim and protect your pool from debris.
Learn More About Our Pool Shading Solutions
If you want to enjoy your pool more, contact Shading Texas for a free estimate. We'll discuss our shade ideas for your pool area.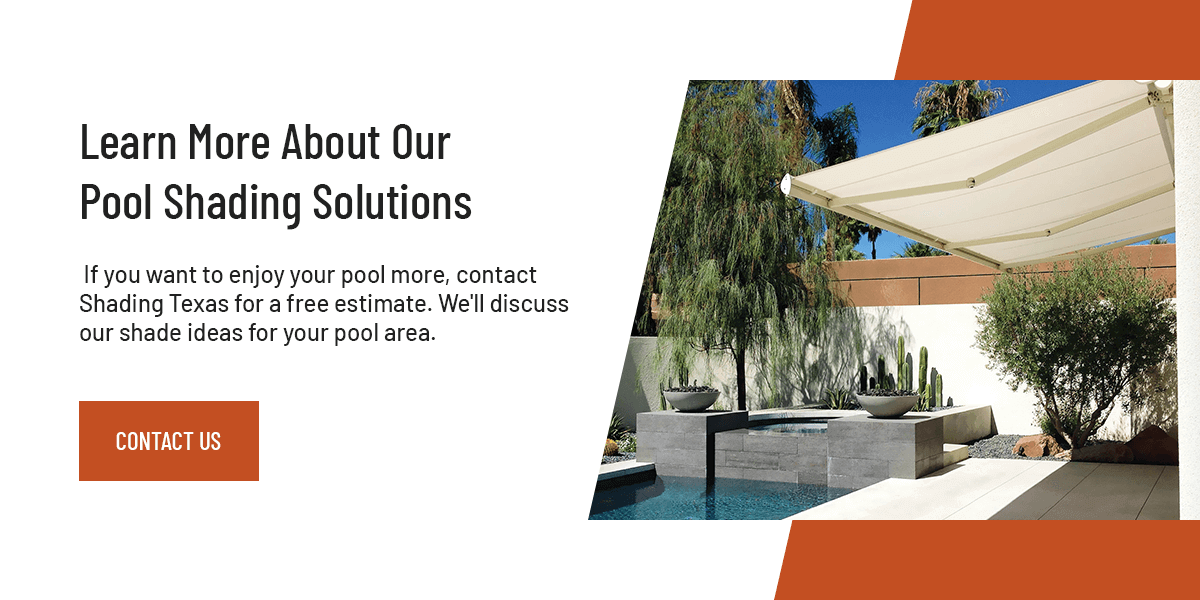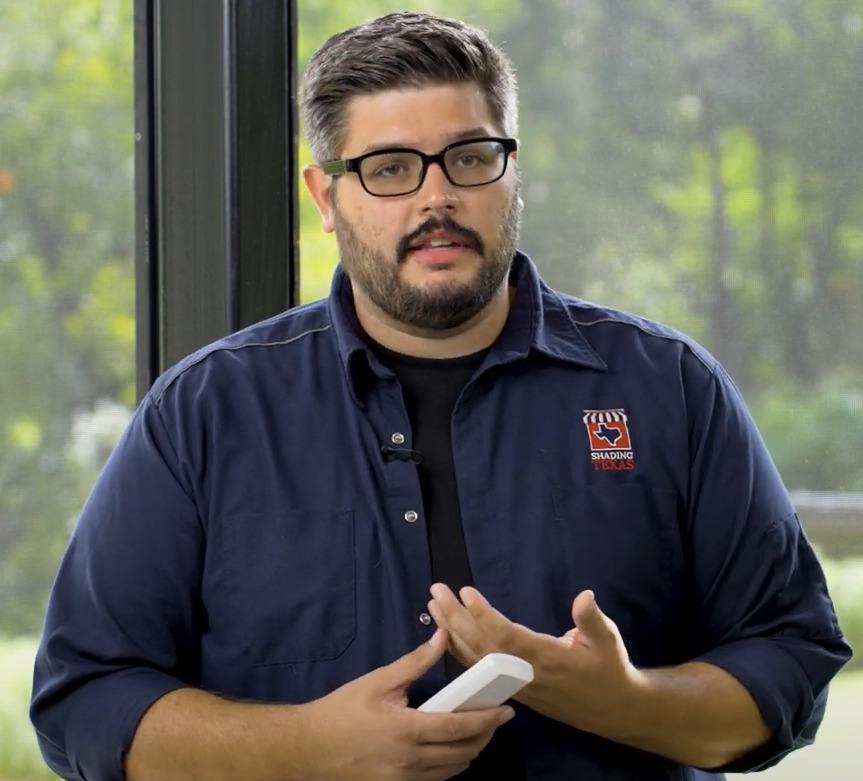 Matt Pierce has been working in the solar shade industry for over 15 years, providing sun protection in the extremes of Alaska and Texas. His dedicated team at Shading Texas will get your the sun solutions you need to enjoy your patios and homes for years to come by blocking out bugs, sun, wind, and rain!