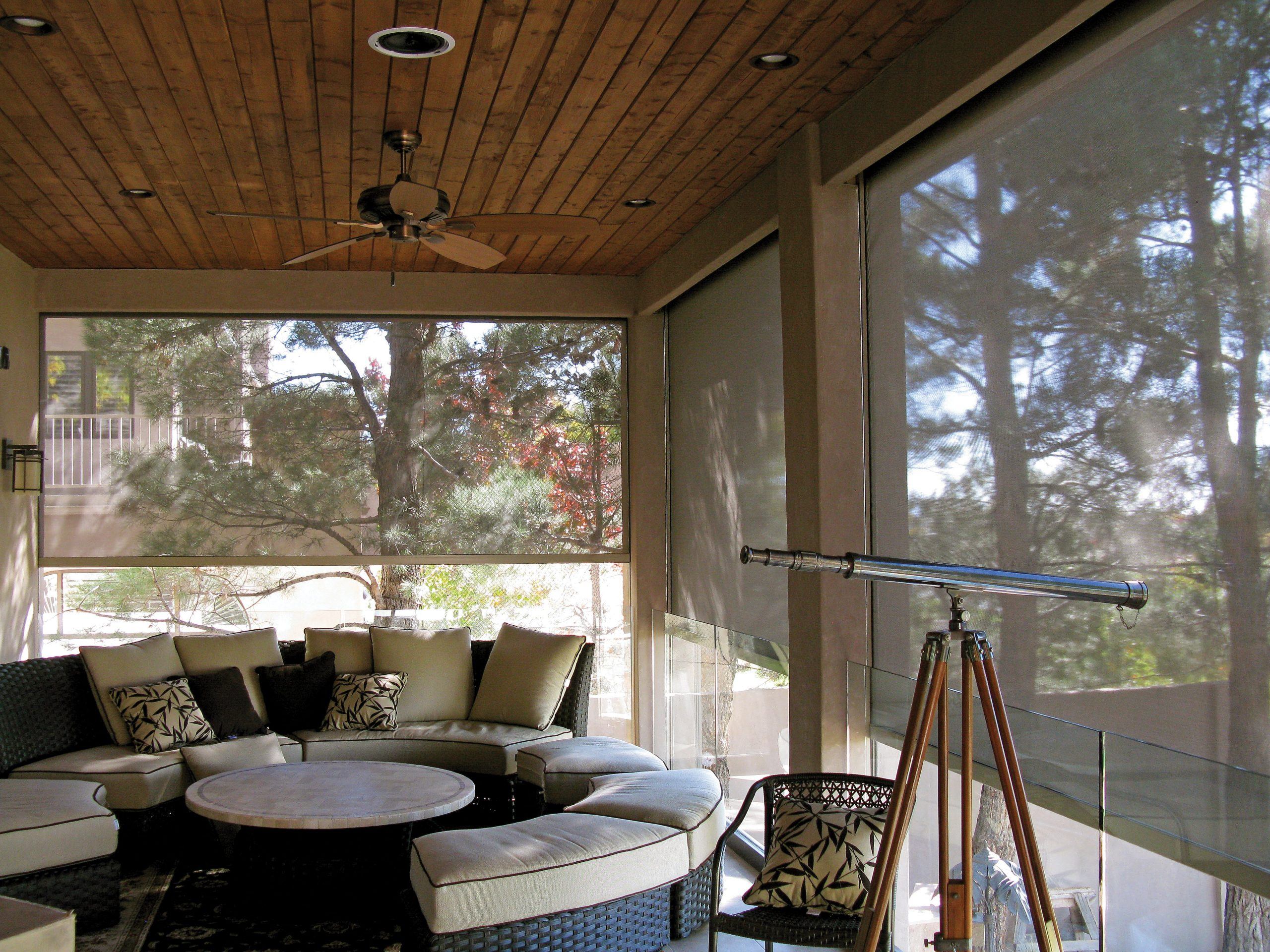 Smart home technology has skyrocketed over the years, with many options allowing direct control over your house's temperature. From smart thermostats to patio shades with remote access, these options let you keep your home cool even at the height of Texas summers.
Ways to Keep Your House Cool
While there are many ways to keep your house cool — like running the air conditioner or closing curtains — smart home technology makes it easier. With the help of thermostats and shades you can control from anywhere in the world, your house will stay cool whenever needed.
Smart Thermostat
Many people use smart thermostats to run their HVAC systems. These devices make it easy to set schedules for your AC and keep your home at your desired temperature, no matter how warm it is outside.
Plus, you can often connect them directly to your smartphone. With these controls, you can adjust your house's temperature from anywhere. If you're at work and notice the sun is beating down, pop into your phone and lower the thermostat so the AC runs more.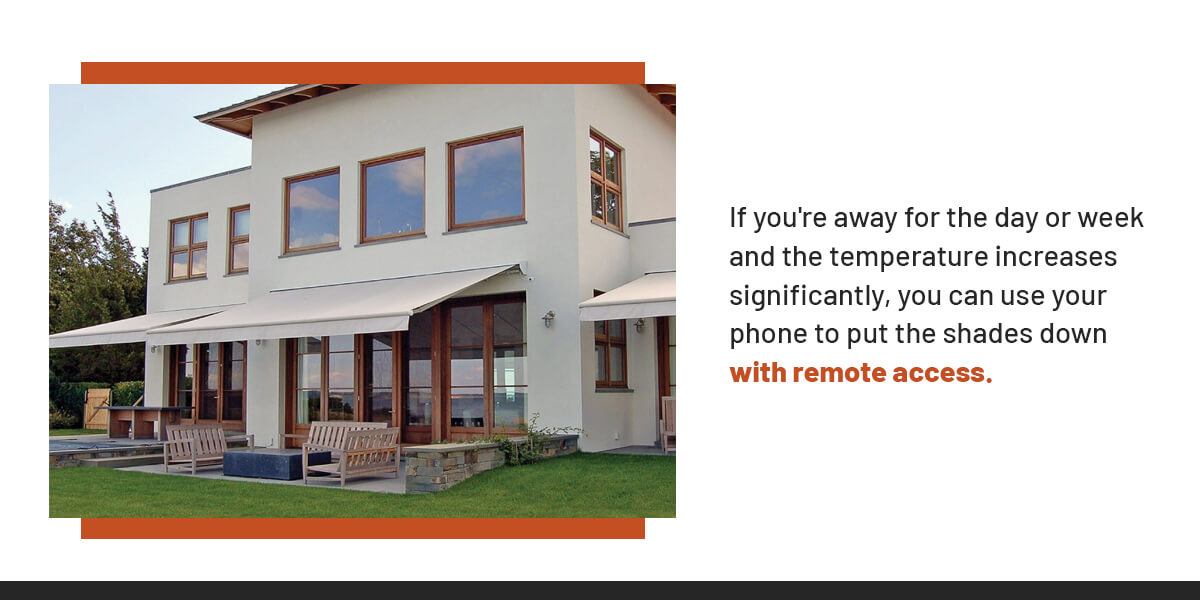 Motorized Shades
A smart thermostat is often the first thing people think of when controlling their home's temperature, meaning shades usually go underlooked. However, these can also help you easily set the temperature in your house and patio.
Push a button or use a voice control feature to close your screen whenever. Putting it down can reduce the temperature of your porch or deck and potentially any interior rooms nearby.
If you're away for the day or week and the temperature increases significantly, you can use your phone to put the shades down with remote access. This process makes it convenient to keep your house and porch cooler. Additionally, keeping certain rooms shaded lowers the energy costs of cooling them, saving you money.
Add to Your Home Automation System With Shading Texas
Whether you have a smart thermostat or not, using motorized smart shades can improve your temperature control. Since shades block a large amount of light from entering your porch, any rooms close by will also remain in the shade, reducing their temperature.
At Shading Texas, we want to make it easy for you to keep cool in the summer. We offer motorized and smart-device-compatible shades, screens and awnings you can change with a button or simple voice command.
Check out our options today or request a quote to get started!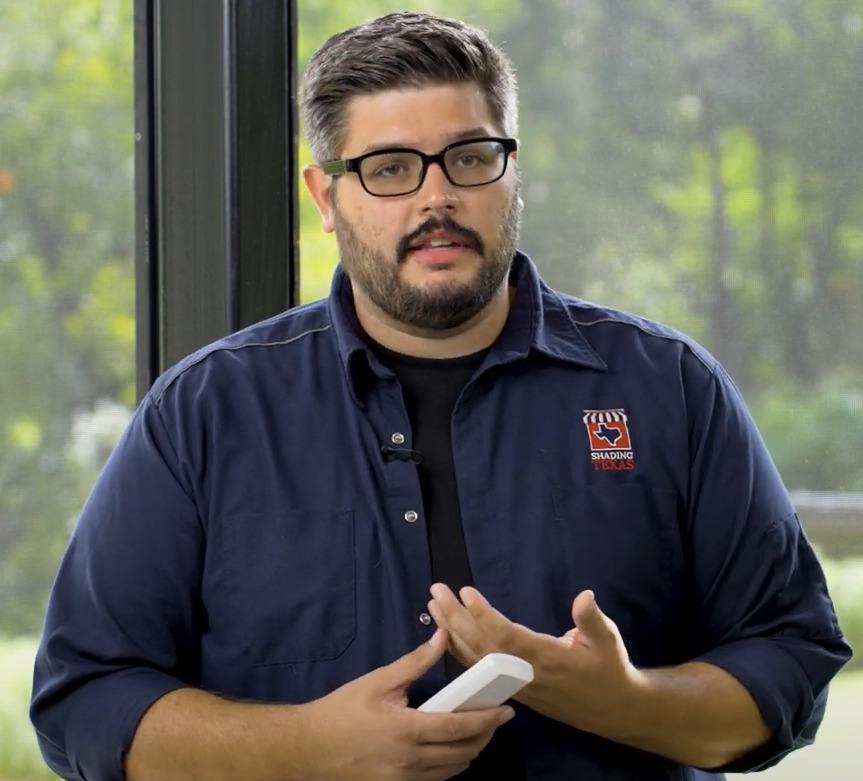 Matt Pierce has been working in the solar shade industry for over 15 years, providing sun protection in the extremes of Alaska and Texas. His dedicated team at Shading Texas will get your the sun solutions you need to enjoy your patios and homes for years to come by blocking out bugs, sun, wind, and rain!