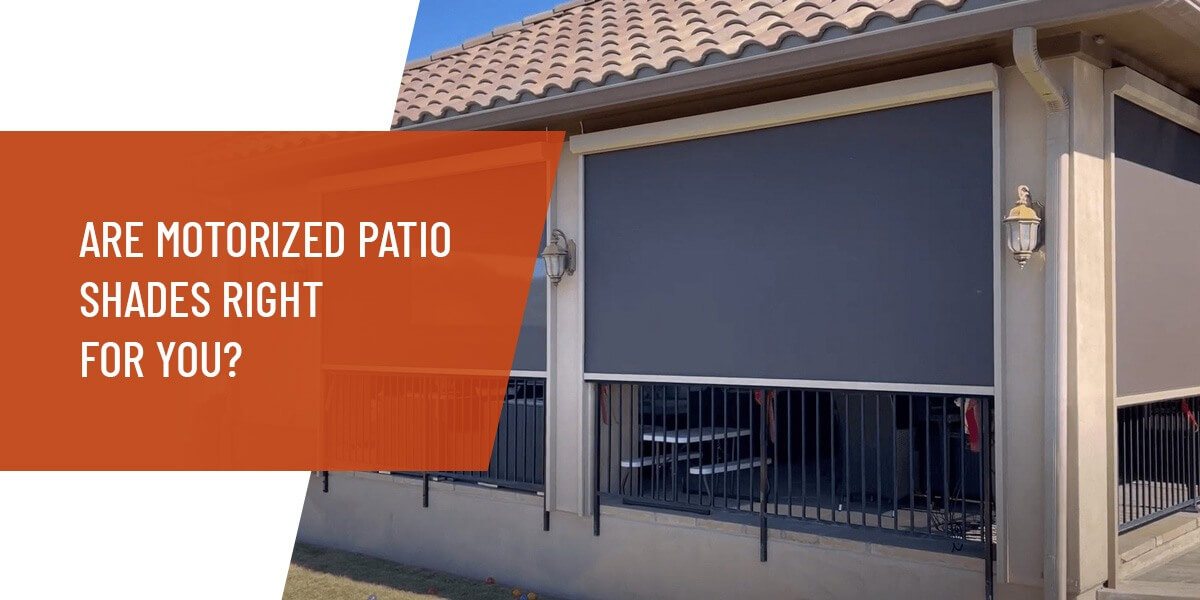 If you've been considering shades for your patio, you might wonder if motorized outdoor shades are worth it. When you're comparing prices, there's no way around it — motorized outdoor shades cost more. However, the increased price comes with several advantages for your home that will make the cost worth it.
Benefits of Motorized Patio Shades
Consider the advantages of getting motorized outdoor shades to determine if they're the right option for your home:
Stay cool in the shade: Motorized shades make it easy to close your shades with the touch of a button. Whether you're far from your shades, don't want to get up to close the shades or if the sun sneaks up on you, motorized shades get you in cooler shade fast.
No more bugs: Motorized shades do a great job keeping insects away. If you suddenly notice a few flies or bugs, these shades close fast, before more pests can enter. You can even close all your shades at once, keeping more insects out.
Smart home capabilities: With motorized patio shades and a smart home app, you can keep your shades open or closed no matter where you are. You can automatically close your shades at specific times of the day to protect your furniture and electronics. If you head out and the sun comes out, you can close your shades remotely to ensure you'll return to a cool and comfortable home.
More outdoor living space: Motorized shades have a sleek profile and they enable you to enjoy the outdoors, including the fresh air, without worrying about bugs, glare, UV and other challenges. With the right shades, you can stay on your patio and enjoy your outdoor space in comfort, even on hot, sunny days or days with lots of insects.
Lower energy costs: Motorized patio shades keep ambient heat out by ensuring large portions of your home remain in the shade. In turn, you'll cut down on the cost of air conditioning and electricity.
Getting Motorized Patio Shades From Shading Texas
If you think motorized outdoor shades are right for your home or you have more questions, contact Shading Texas for a free on-site estimate. We offer many kinds of shades, patio enclosures and awnings to make your home comfortable all year long. Our large selection and excellent service mean we can help you find a shade solution for your needs and budget.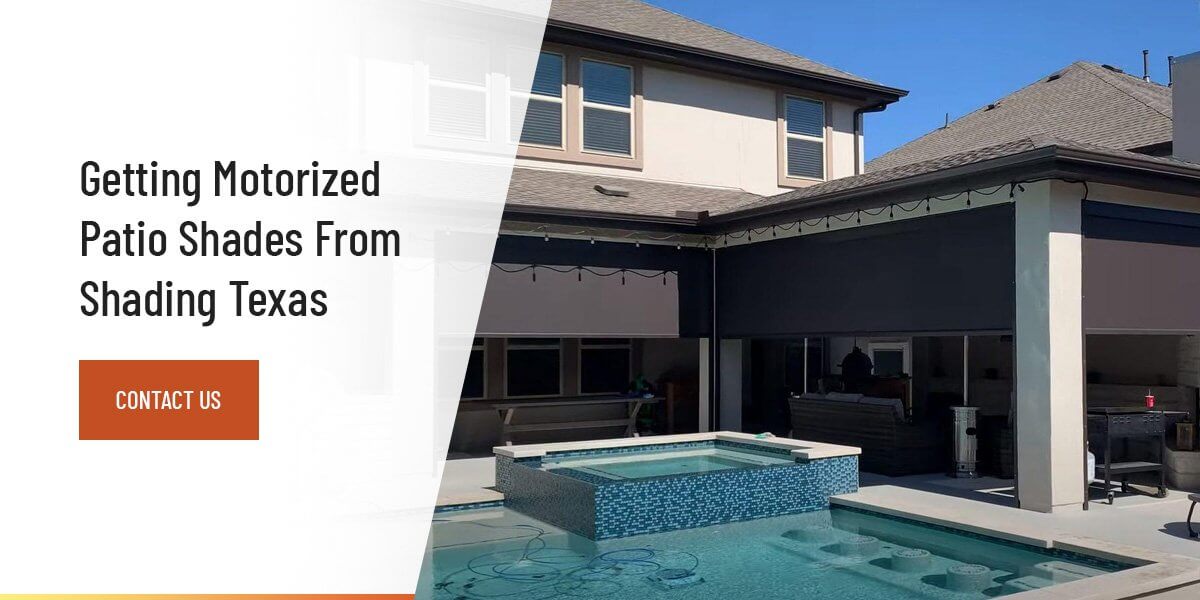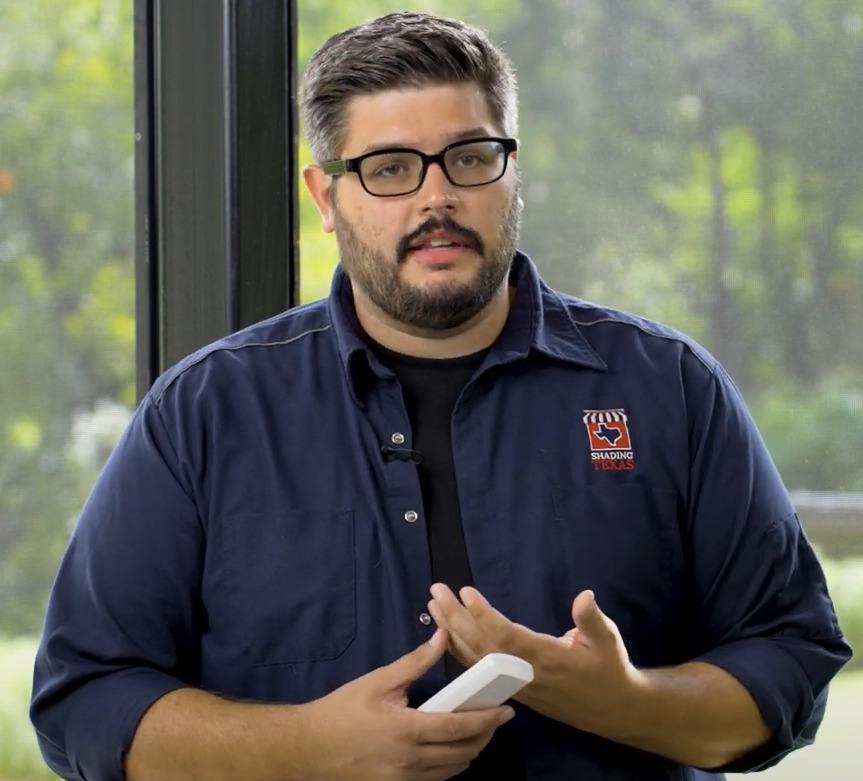 Matt Pierce has been working in the solar shade industry for over 15 years, providing sun protection in the extremes of Alaska and Texas. His dedicated team at Shading Texas will get your the sun solutions you need to enjoy your patios and homes for years to come by blocking out bugs, sun, wind, and rain!