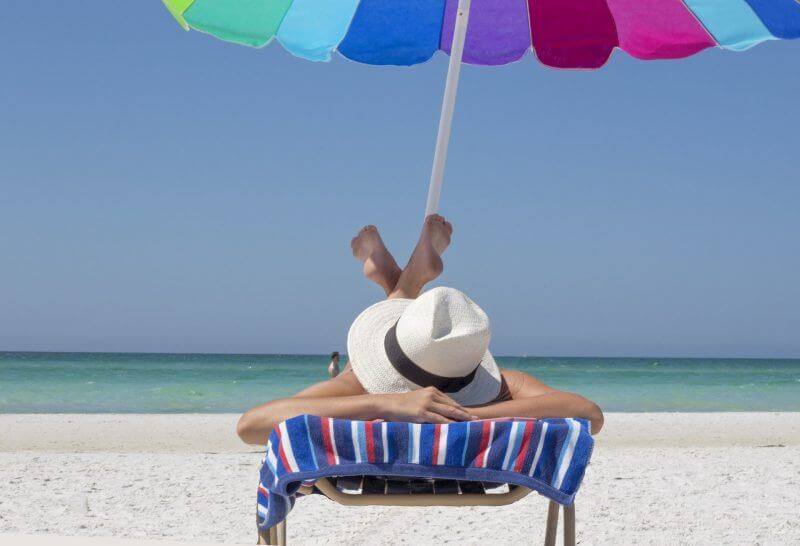 Retractable awnings and sun umbrellas are two of the most popular shading solutions for outdoor areas. But which is better? This breakdown of awnings vs. umbrellas will help you determine which is the right choice for your space.
What Is a Retractable Awning?
A retractable awning is an adjustable covering attached to an exterior wall. Some retractable awnings are manually operated with a hand crank, while others are motorized. Retractable awnings come in either metal or canvas fabric, like vinyl and polyester.
Pros
Retractable awnings provide a large coverage area for maximum protection. Because they attach directly to your home or building and don't rely on poles or posts, they are highly durable and less likely to be blown away or damaged in a storm. They are also easy to use and have a long life span.
Cons
Compared to umbrellas, retractable awnings are the more expensive option. But the protection and reliability provided make retractable awnings worth the investment. A retractable awning must be installed in an area that can support its entire length. Once installed, it can only be removed, not relocated. Awnings also require regular cleaning and maintenance to remain in good condition.
What Is a Sun Umbrella?
A sun umbrella is a standing, movable canopy that offers shade from the sun and protection from the elements. Sun umbrellas are typically operated with a hand crank and feature a pole or post for support.
Pros
Sun umbrellas are lightweight and portable, so you can easily move them to different locations. They come in many materials, colors and sizes, making them a great match for any design theme. Sun umbrellas are also less expensive than retractable awnings.
Cons
Although umbrellas are more convenient to transport, they are also more susceptible to falling over or blowing away in the wind. An unstable umbrella can cause injuries or damage your property. Umbrellas also do not cover as much area as an awning.
How to Choose Which Is Best for Your Space
So which is better: an awning or umbrella? The answer depends on your needs. If you want an easily movable, low-cost option that covers a specific, small area, then a sun umbrella may be best. But if you're looking for a solution offering maximum coverage and longevity, a retractable awning is the right choice.
Contact Shading Texas for the Best Shading Solutions
If you decide on a retractable awning, we can help you with selecting the right one. At Shading Texas, we install high-quality motorized awnings that keep your outdoor space cool and comfortable. They have advanced features like wind motion sensors that trigger them to retract in high winds. We have awnings in a wide range of sizes, fabrics, colors, designs and frames. Our experts can help you find the best fit for your specific requirements. Whatever type of awning you select, you'll receive a lifetime mechanical warranty and our industry-leading five-year installation warranty. If you're interested in a retractable awning for your patio, deck or other outdoor spaces, contact Shading Texas today for a free on-site estimate.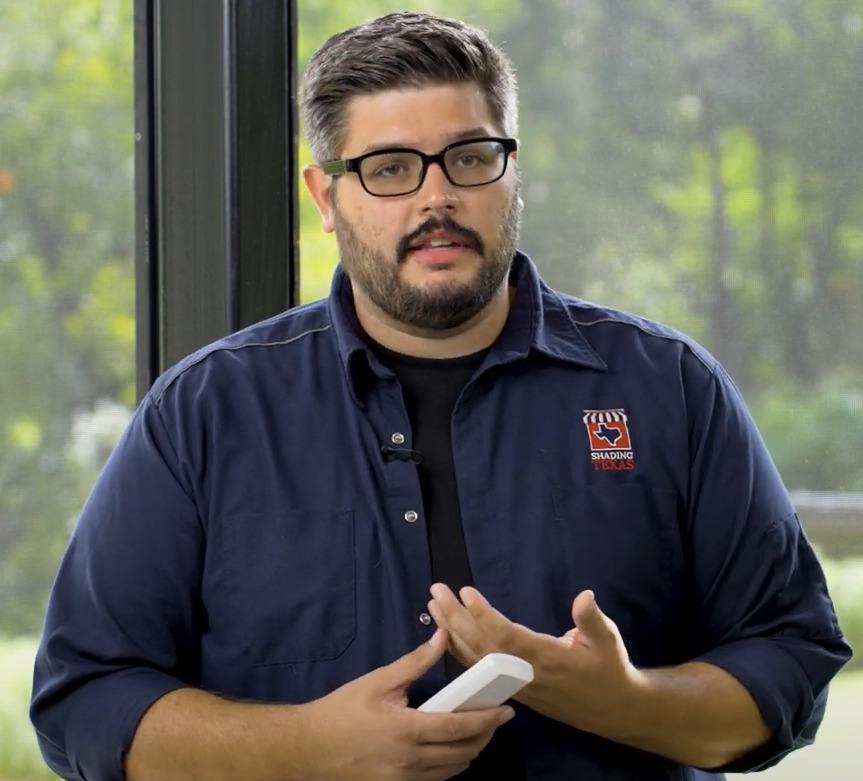 Matt Pierce has been working in the solar shade industry for over 15 years, providing sun protection in the extremes of Alaska and Texas. His dedicated team at Shading Texas will get your the sun solutions you need to enjoy your patios and homes for years to come by blocking out bugs, sun, wind, and rain!