According to U.S. Climate Data, average summer high temperatures in Austin can range from 92 degrees in June to 96 degrees in August. Staying inside is probably the safest bet, but if you're the type who loves the outdoors, you'll be looking for ways to keep the sun at bay this summer. Here are just a few of the ways that good outdoor awnings can help you beat the heat.
Enjoy Your Outdoor Spaces Again
In cooler weather, your home's outdoor spaces are a preferred destination for some quality relaxation time. But, when summer temperatures start to rise, you may feel like your options are limited by the heat. Awnings for decks, patios, pools, balconies, and porches let you take back the outdoors and enjoy the elements once again.
Defend Yourself from UV Rays
Sunburn isn't the only thing to worry about after prolonged exposure to the sun, and outdoor awnings can be your best line of defense when keeping cool and healthy. The Skin Cancer Foundation reports that 86% of melanoma cases and 90% of non-melanoma skin cancer cases are direct effects of exposure to the ultraviolet (UV) rays of the sun.
Simply put, your home and family need protection during the summer. Additionally, outdoor furniture begins to show greater signs of wear and tear after long exposure to direct sunlight, but awnings can keep them protected.
Save on Your Energy Bills
Outdoor awnings can also be a great way to save some money this summer, and in summers to come. According to the U.S. Department of Energy, window awnings can reduce solar heat gain by up to 65% on south-facing windows and 77% on west-facing windows during the summer months. Eventually, with the money you save on utility bills, your awning can pay for itself!
Shading Texas is happy to help the greater Austin area with all outdoor awning needs this summer. We offer fully motorized awnings with durable fabrics that can withstand any weather. In fact, we offer a 10-year warranty on all awning fabrics, just to give you maximum peace of mind. Drop us a line today at (512) 264-1500 and we'll soon have you outsmarting the summer sun!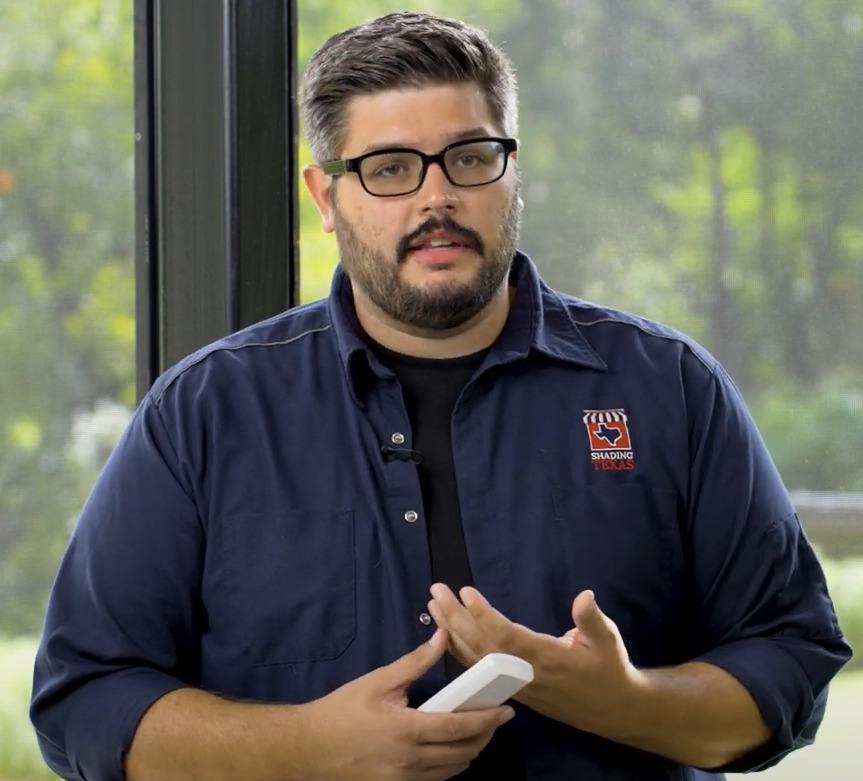 Matt Pierce has been working in the solar shade industry for over 15 years, providing sun protection in the extremes of Alaska and Texas. His dedicated team at Shading Texas will get your the sun solutions you need to enjoy your patios and homes for years to come by blocking out bugs, sun, wind, and rain!