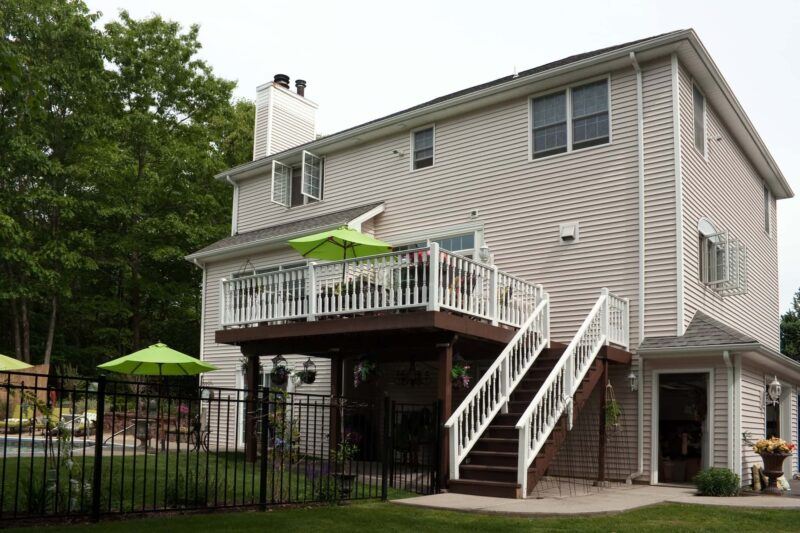 The hot Texas sun can make it seem impossible to enjoy time outside, especially during the dog days of summer. It's too bright to see and too hot to handle, and damaging UV rays make it risky to spend as much time as you want to on your beautiful patio or in your backyard.
Thankfully, there is a wide range of backyard shade solutions ranging from cute DIY ideas to permanent outdoor structures. Whatever aesthetic and coverage level you're looking for, there is surely a patio cover idea out there to suit your needs. Below are some of the most common options people choose for their outdoor shade solutions.
Go Natural
Perhaps the most minimal, DIY-friendly backyard shade idea is to create shade naturally by planting trees, bushes and other greenery. However, it can be challenging to get overhead shade protection using this method. It might take years for trees and shrubs to grow big enough to provide any shade at all. Still, if you're willing to be patient, this is one of the cheapest and most eco-friendly patio cover ideas.
Build a Permanent Solution
On the other end of the spectrum, you can hire a contractor to build a gazebo, second-story balcony or other permanent outdoor shade structure. These are some of the most expensive options for shade solutions. However, if you plan to spend a lot of time outside, you may find a permanent option to be a worthy investment. It can also significantly increase your property's value.
Install Screens or Awnings
Finally, the middle ground for both coverage and cost that most people find attractive is installing a patio screen or awning. Although they provide less shade than a permanent structure, they're a faster backyard shade solution than plants and provide far more coverage.
A screen or awning is also the most versatile option. You can cover your patio for your afternoon tea and then uncover it to watch the sunset or have a campfire under the stars. If you're seeking a durable backyard shade solution that allows you to control your coverage, these are the best choices for you.
Get Help From Shading Texas
If you find a patio screen or awning to be the best option for you, Shading Texas is here to help. We have a full line of patio enclosures and retractable fabric awnings that allow you complete control over how much shade you want at any given time. For your free on-site estimate, contact us online today. To learn more about all our offerings, give us a call at 512-264-1500.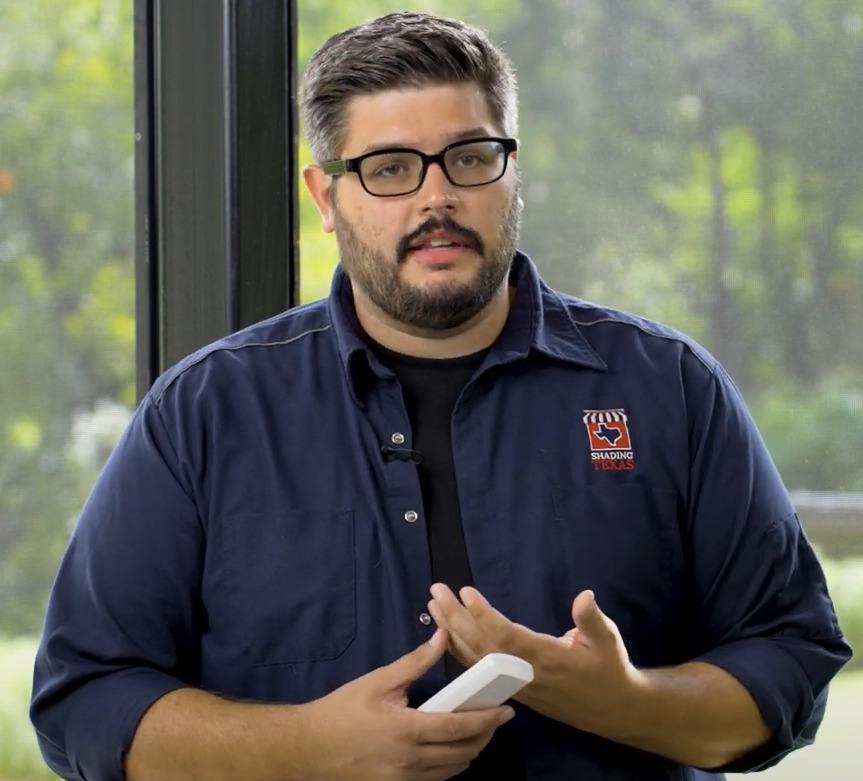 Matt Pierce has been working in the solar shade industry for over 15 years, providing sun protection in the extremes of Alaska and Texas. His dedicated team at Shading Texas will get your the sun solutions you need to enjoy your patios and homes for years to come by blocking out bugs, sun, wind, and rain!