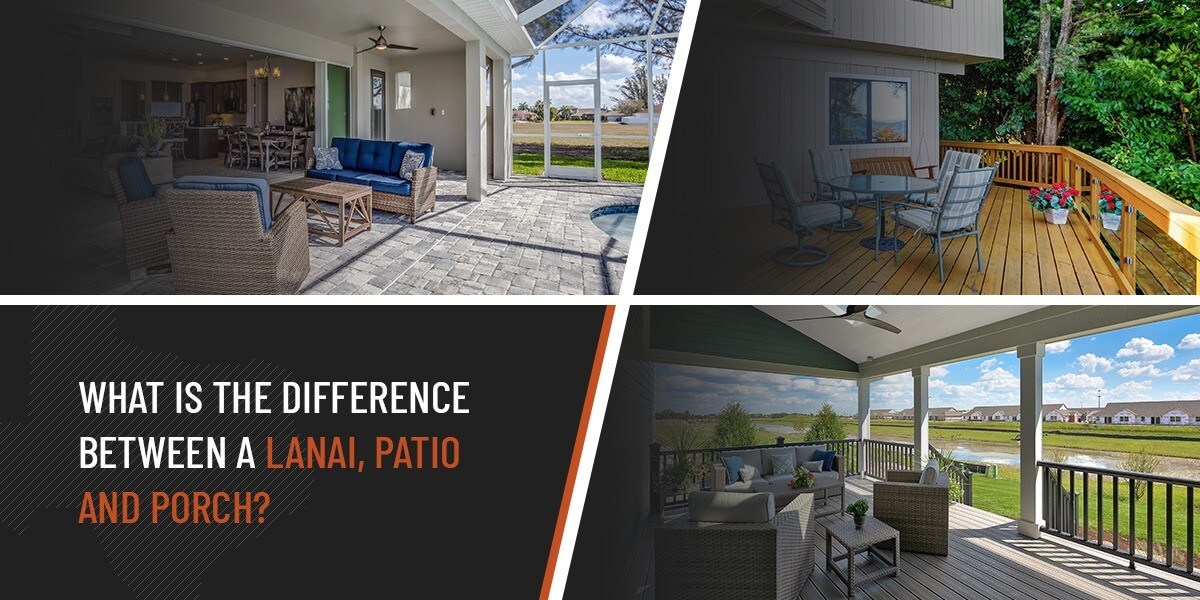 There are many types of outdoor spaces, all with different names. While the terms are sometimes used interchangeably, a lanai, porch and patio are all different. Understanding the difference can help you choose the right structure for your home.
What Is a Lanai?
The term "lanai" comes from Hawaii and describes a room or larger space outside a house. Usually found at the back of a house, the lanai is often connected to an entrance and covered by the roof.
Pros
A lanai room protects you from the heat, sun, insects and debris.
As a larger space, there's room for a pool or entertaining.
Lanais are designed for climates with heat, so they work well in Texas and other warm climates.
They add value to your home.
Cons
Lanais can be costly to build because of the square feet involved.
Not all buildings work structurally with a lanai.
There may be by-laws governing building a lanai on your property.
What Is a Patio?
A patio is on the ground floor, usually right up against the house. It consists of a hard surface material, like concrete or paving stones, that makes an outdoor seating area. A patio can be screened in or enclosed to offer more privacy and functionality year-round.
Pros
Patios add value to a home and are easy to maintain.
They are durable.
You can build them in stages to defray costs.
You can customize their size to your needs.
Cons
Patios without screens or roofs can leave you exposed to the sun, debris and bugs.
If the soil is not prepared correctly before installation, patios can warp and crack.
They are not ideal if you have a sloped property or uneven ground.
What Is a Porch?
A porch is a building extension, always with a roof. Porches are usually at the front of a house, though they can also be on the back or an upper story. Homes may have wrap-around porches or even multiple porches. A key difference between a lanai and a porch is that the porch can be enclosed or not while the lanai is always enclosed.
Pros
Many homes can have at least one porch because you don't need an even ground.
Porches can look like indoor rooms with wood floors and furniture.
Some porches are decorated with ornate columns and architectural details.
Cons
An uncovered porch leaves you vulnerable to bugs, heat, sun and glare.
Porches are expensive to install. Porches do not always elevate the value of your home.
Enclose Your Lanai, Patio or Porch With Shading Texas
Whatever outdoor space you have, enclosing the area allows you to use the space year-round and protects your investment from debris, sun damage and the elements. To find out more about the shading and screening options available, contact Shading Texas to speak to our team and get an estimate!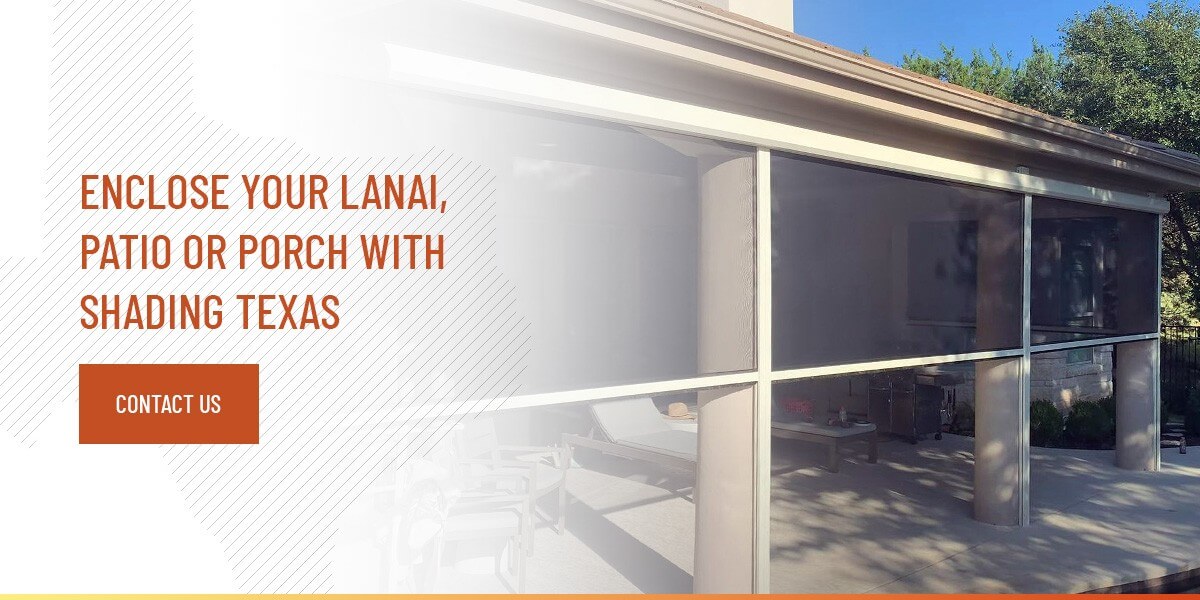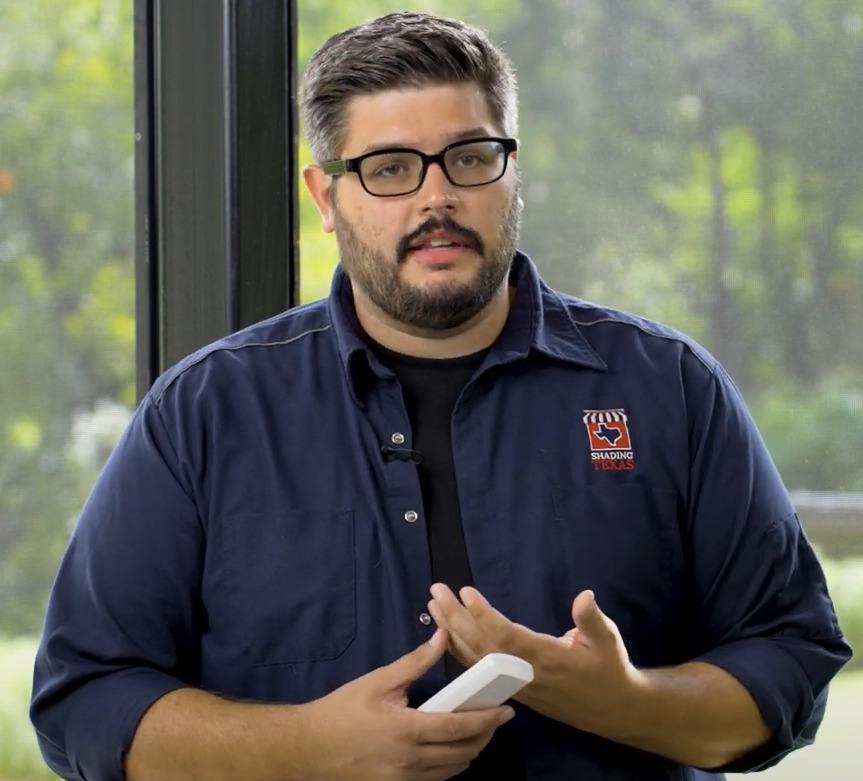 Matt Pierce has been working in the solar shade industry for over 15 years, providing sun protection in the extremes of Alaska and Texas. His dedicated team at Shading Texas will get your the sun solutions you need to enjoy your patios and homes for years to come by blocking out bugs, sun, wind, and rain!