You may ignore the importance of insect screens, but these devices are essential in developing countries where insect-borne diseases are common. Some of the most common diseases include malaria, yellow fever or West Nile fever. Most insect-borne diseases are transmitted by mosquitoes, but there are conditions that are transmitted by other flying insects.
In developing countries, houses frequently have windows or door openings that aren't covered with wooden shutters or window glass, making it easy for insects to bite or sting the residents. Today, this is still true in some areas of the world, leading to people having debilitating long-term illnesses that often cause death.
Insect-transmittable Conditions in Texas
Recently, insect-transmittable disease incidences have increased in the United States, so more property owners want to find a way to protect their families or their customers. With the year-round warmer weather in Texas, and with this state's proximity to water, there are more cases of malaria and other insect-borne diseases each year. This means that property owners want to install devices that will keep insects, especially mosquitoes away from buildings, backyards and swimming pools.
Avoid Insects with Screens & Shades
While people living in developing countries must have protection from insects, individuals living in Texas also require protection. The addition of retractable window awnings and patio shades can prevent the transmission of diseases that include:
Yellow fever
Zika virus
Dengue
Malaria
West Nile virus
Encephalitis
Mosquito Nets
The first types of insect screens were made from fabrics that permitted the flow of air while keeping insects away from people. These items were often hung from a ceiling to wrap around a bed or an infant's crib. Mosquito or insect nets were affordable and easy to transport to new locations. Historians believe that the earliest insect screens were made in China hundreds of years ago. Later, many people would also dip the fabric nets in natural substances, including distilled essential oils made from plants. These natural substances were formulated as insect repellents for additional protection from the horrible insect-borne transmittable diseases.
Heavy Canvas and Metal Mesh Insect Screens
Eventually, experts were able to design other types of insect screens that are made from metal mesh materials or heavy canvas fabrics that can withstand outdoor climate changes. Window screens were first available in the 1830s, helping to keep insects out of residential and commercial buildings. This led to a reduction of insect-borne diseases, and more individuals wanted to install these items over the windows in homes and businesses.
Shading Texas in Austin
We offer free consultations at your property to discuss the best types of installations of shades and awnings for patios, windows and swimming pools so that you can relax outside without worrying about insects and possible insect-transmittable disease. Call us today at 512-264-1500 or contact us to learn more about our sun shading or insect repellent products and installation services.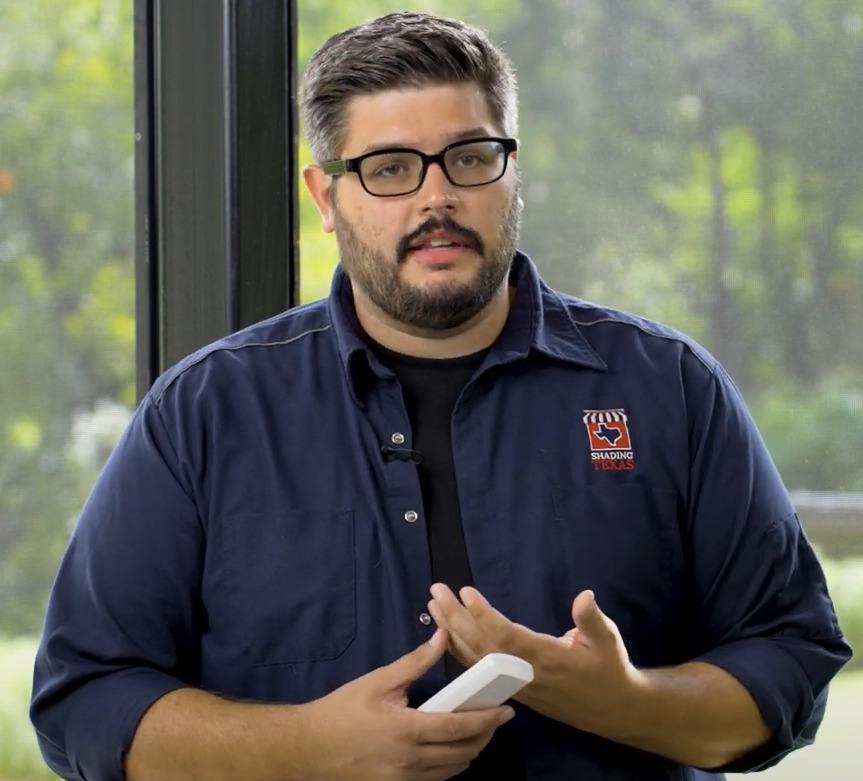 Matt Pierce has been working in the solar shade industry for over 15 years, providing sun protection in the extremes of Alaska and Texas. His dedicated team at Shading Texas will get your the sun solutions you need to enjoy your patios and homes for years to come by blocking out bugs, sun, wind, and rain!