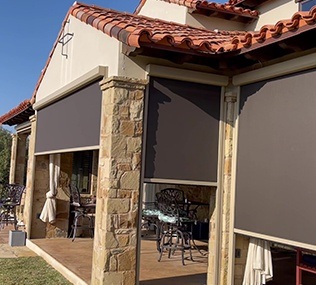 Using screens on your patio offers many advantages, making it a worthwhile investment. If you want to enhance your living space, making your porch screened-in can help. Some of the most popular benefits associated with patio shades include:
1. Better Protection Against Bugs and Sun
Spending time outdoors in Texas invites a lot of bugs and bright sunshine — but a screened porch can help reduce both. Keep insects away while enjoying a dinner party or reading a good book with shades and screens.
The same goes for the sun — as great as it is, it can sometimes become overbearing. Pull your shades down to enjoy the warmth and great views without worrying about overexposure to UV rays. You can enjoy your porch or patio year-round when it's screened in.
2. Enhanced Living Space
Screened-in porches help you add more living areas to your home. Since the shades can keep out harsh sunlight, bugs and even rain, you can make your patio or deck as elaborate as you want. Adding a TV is no concern because it will be much easier to keep it dry. Fireplaces and comfortable furniture are also excellent additions.
Using screens also makes your porch highly versatile. While making a porch into an entertainment space is often one of the most popular options, you can use it for whatever you want. Workout areas, playrooms, indoor-outdoor gardens and offices are all other great uses of a screened porch.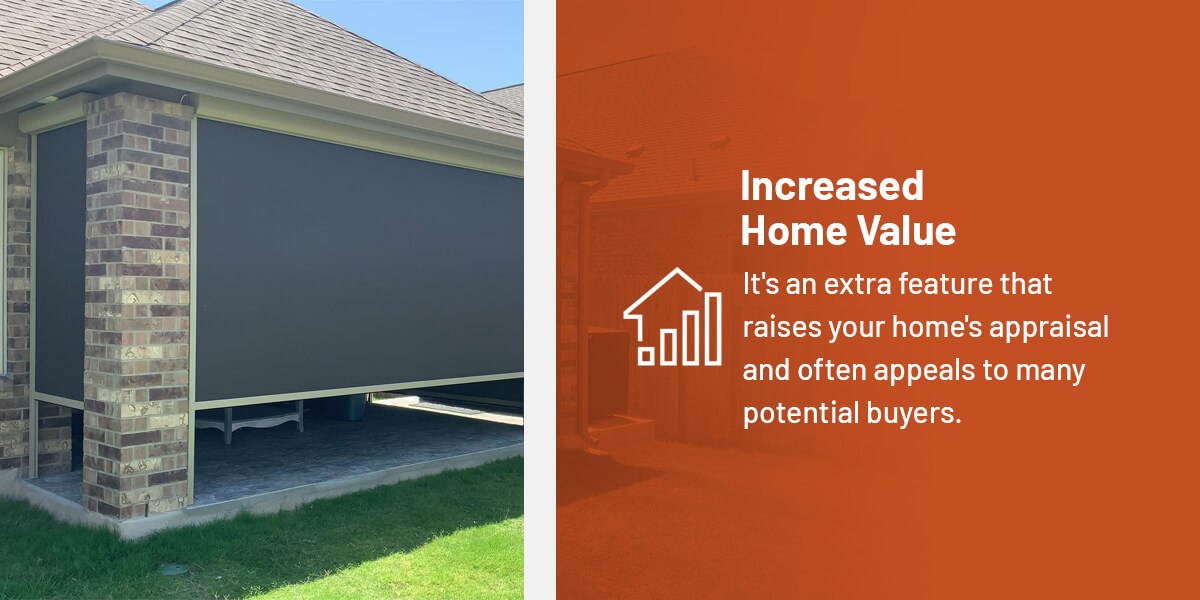 3. Increased Home Value
Adding an indoor-outdoor area through a screen room increases your home's overall value. It's an extra feature that raises your home's appraisal and often appeals to many potential buyers. Although most screened porches don't count as additional square footage, the extra space adds value to your home.
4. Easier to Spend Time Outdoors
A screened-in porch makes it simple to spend time outdoors without giving up the comforts of the inside. You can decorate how you want and add as many features as possible while relishing the fresh air.
If you get screens you can open or close, you can enjoy as much or as little of the outdoors as you want. Open them up on cooler days to enjoy the weather, or close them to keep insects out.
Choose Shading Texas for Screen Enclosures
When you're ready to give your porch, patio or deck an upgrade, Shading Texas is here to help. We offer customizable screens, shades and awnings to help you get the comfort you want from your indoor-outdoor living area. Browse our product selection or contact us for a quote today!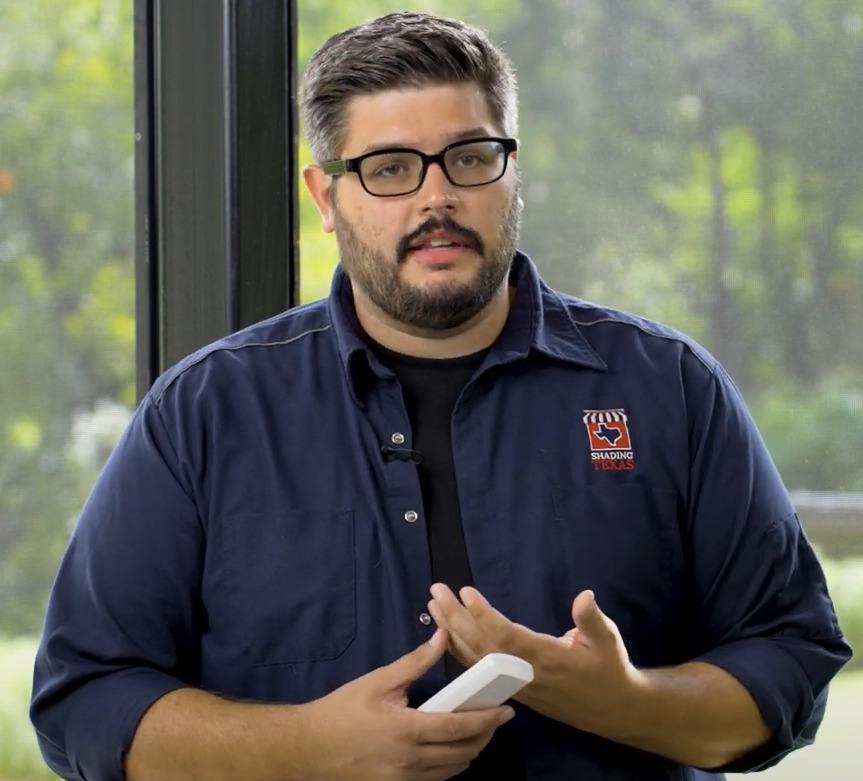 Matt Pierce has been working in the solar shade industry for over 15 years, providing sun protection in the extremes of Alaska and Texas. His dedicated team at Shading Texas will get your the sun solutions you need to enjoy your patios and homes for years to come by blocking out bugs, sun, wind, and rain!