What Are Awning Brackets?
Porch awnings for home provide a wonderful solution to beating the heat while still enjoying the incomparable qualities of nature in Texas. A door awning can complete the appeal of your home entrances and offer sun protection for yourself and visitors. It is important to note, however, that regardless of whether you're looking for a porch awning or a door awning, the awning brackets are vital components in the installation process. Awning brackets are key to the support and stability in upholding the weight of the awning and should not be seen as a small matter. There are a number of options that may be explored to find the type of bracket which works best with the type of awning you own and its form of installation.
Types of Awning Brackets
Bay Awning Brackets
One type of awning bracket would be the bay bracket. This type is used specifically to attach a bay mount awning to a bay projection window. It is meant to be used in combination with wall mounting brackets in particular to render optimal support of your awning.
Roof Awning Brackets
A roof bracket, on the other hand, is a great solution for a porch awning in case the bracket can't be attached to the wall. This is a perfect solution if you lack sufficient wall space or height, for instance. This type in particular is offered in a triangular shape, which is ideal for the stability of the awning.
Wall Mounting Awning Brackets
Wall mounting awning brackets cover a wide range of awning attachment and support purposes, which causes them to be extremely versatile. On the one hand, they may be used on their own to support awnings attached to walls. Additionally, they have the potential of being used in conjunction with other types of awning brackets such as the aforementioned roof or bay brackets. Some are also called "F" brackets due to their shape, which has two extending pieces specifically designed for securing the awning to the wall.
Conclusion
It is of unparalleled importance to make an informed decision when it comes to choosing the right brackets to support and secure door and porch awnings for home. They help your awning withstand weather conditions and the passage of time by preventing continual difficulties and the need for constant repairs. Careful evaluation of the types of brackets we have to offer in accordance with the mounting type specific to your home is of great consequence in ensuring long-lasting enjoyment of quality awnings. At Shading Texas, we do all the work for you. Get in touch with us today to schedule your free on-site estimate.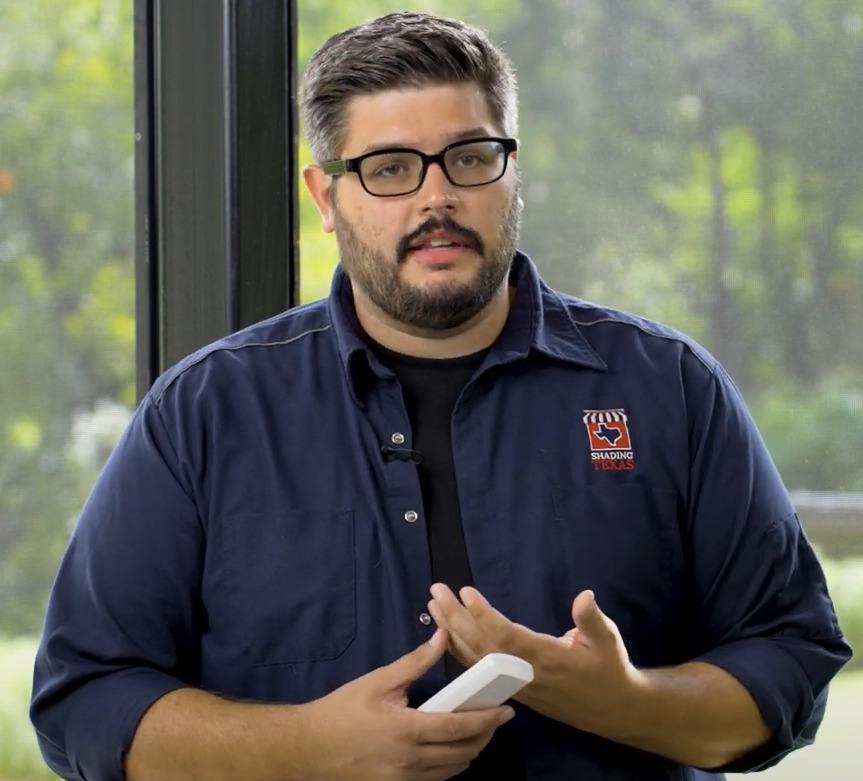 Matt Pierce has been working in the solar shade industry for over 15 years, providing sun protection in the extremes of Alaska and Texas. His dedicated team at Shading Texas will get your the sun solutions you need to enjoy your patios and homes for years to come by blocking out bugs, sun, wind, and rain!