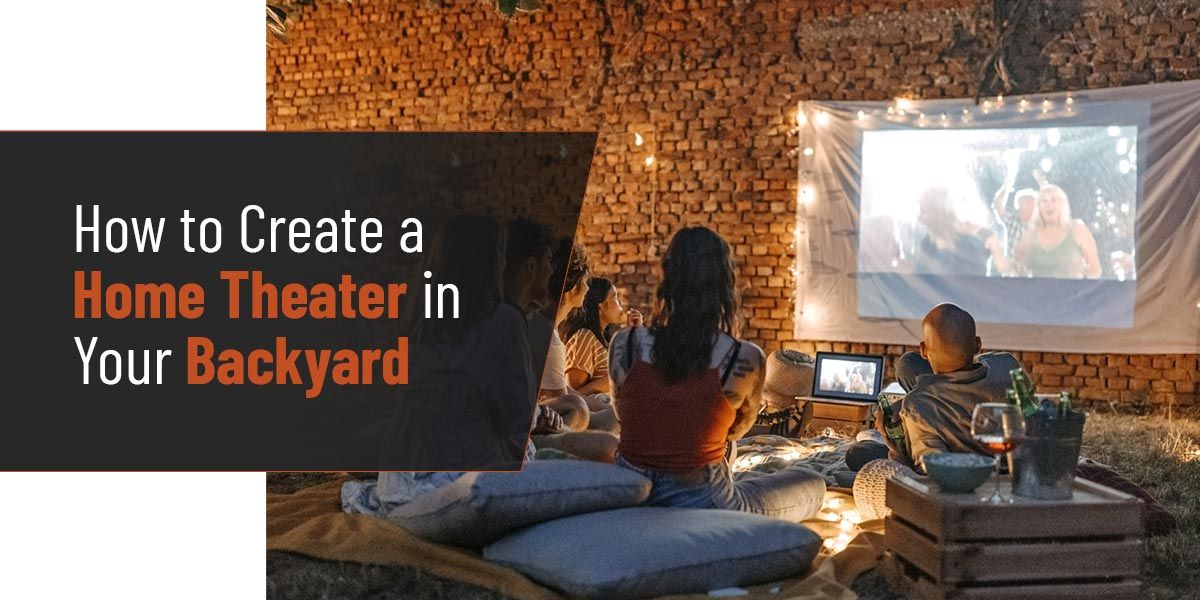 Many people want to give their homes a theater experience without breaking the bank or undergoing complex renovations. The solution is creating a home theater in the backyard for your family and friends to bond in.
Tips for Making a Home Movie Theater
If you have the space, you can make a private movie theater in your backyard in a few steps. Here are some tips to help you get started.
1. Choose the Right Seating
Pick seating that fits the mood you want to create for movie night. If you're planning to host lots of guests, you might want to set up comfortable picnic blankets or use lawn chairs that are laid out so everyone can see the screen. You can also opt for a few beanbags to make the setting cozier.
2. Make Sure You Have the Cables You Need
The technology you use is key to home theater creation. You can use an HDMI cable to connect your laptop to a projector. If you opt for a classic DVD player, make sure you have all the relevant AV cables to connect to the necessary ports for video and audio playback.
3. Get a Sound Bar to Amplify the Audio
The surround sound is one of the best parts of a traditional movie theater experience. To achieve clear-cut audio throughout your backyard, invest in a good speaker system or a wireless sound bar to connect to your projector.
4. Play the Movie on a DIY Screen
Projector screens come in a variety of forms. An inflatable screen or even a large sheet can work as an economical alternative to a fixed screen. Just avoid using a DIY screen with excessive texture. For example, a paneled garage door can distort frames of the movie during playback.
5. Extend Your Wi-Fi Range
Invest in a wi-fi extender to avoid buffering when you're streaming your favorite movies. Interrupted playback can ruin the mood, so you want to make sure your network coverage is strong enough to reach your yard.
6. Use Screen Enclosures
You want to create a setting that won't be disrupted by external lighting or pests. Our screen enclosures can act like room-darkening shades for your outdoor theater, blocking some of the glare from streetlights and the moon. They'll also keep insects away so you can focus on the movie.
Give Your Home the Best Backyard Viewing Experience
You can make a private theater experience at home with screen enclosures from Shading Texas. Contact us today for your on-site estimate!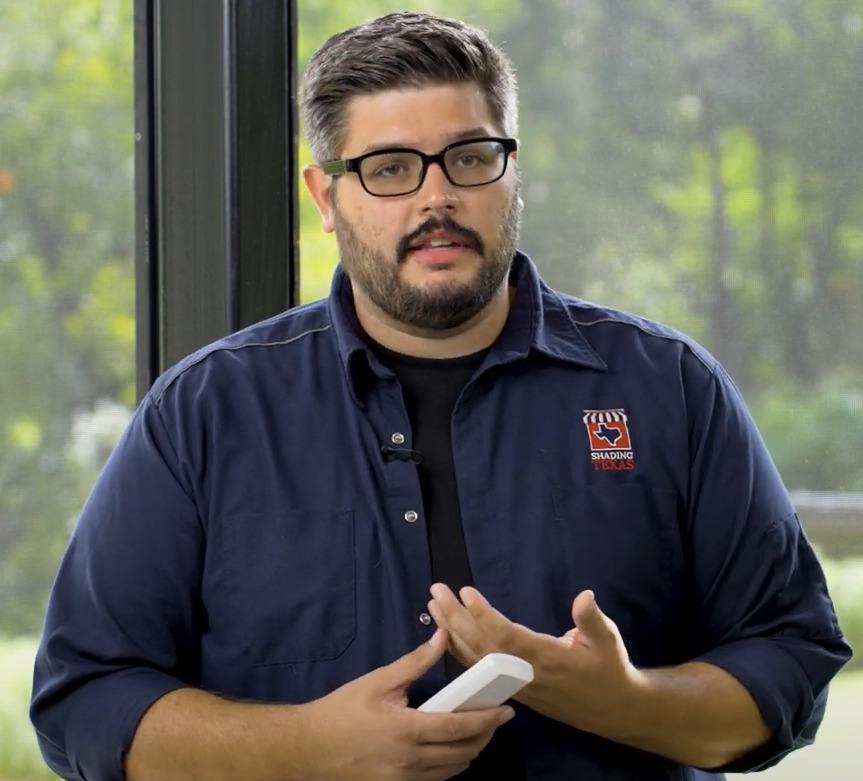 Matt Pierce has been working in the solar shade industry for over 15 years, providing sun protection in the extremes of Alaska and Texas. His dedicated team at Shading Texas will get your the sun solutions you need to enjoy your patios and homes for years to come by blocking out bugs, sun, wind, and rain!