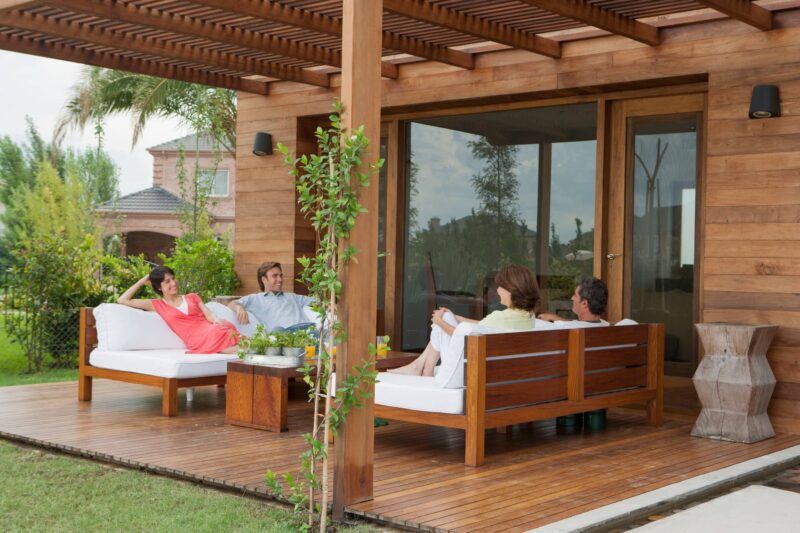 So, you're thinking about buying outdoor patio shades. Great choice! There are so many advantages to installing patio shades — even over other available shading solutions.
When considering patio shade benefits, remember the three Ps: protection, privacy and preservation.
Protection
One main advantage of outdoor patio shades is the protection they provide against the elements. The intense Texas summer sun is beautiful, but its powerful UV rays can quickly become a hazard to you and your family, including pets. At Shading Texas, our outdoor patio shades block up to 80% of UV rays, leaving your patio safe, cool and comfortable all day long.
Patio shades are also a great protectant against bugs and other creatures that could wander into your backyard. The shades will keep these pests from getting into your home or ruining your night outside.
Privacy
It's no secret that some of us have nosy neighbors. Even in your own backyard, wandering eyes from the house across the street or on the other side of the fence can make anyone nervous. Patio shades offer a barrier to keep your business private. Enjoy a quiet book on your own or a lovely night outside with your family, or get rowdy with a group of friends on game night. Whatever you're doing, your outdoor patio shades will make you and your guests feel much more comfortable.
Preservation
Even though patio shades do heavy-duty work to protect you from prying neighbors and UV rays, most of them appear sheer or transparent. That's because manufacturers know you still want to experience the sights and sounds of your backyard while keeping unsavory elements out! We work hard to preserve this function for you so that you never have to compromise your view for your comfort or vice versa.
Furthermore, you will also preserve your patio furniture. Often, you will see outdoor furniture begin to fade after only a couple years of use. That's because the constant sun exposure promotes this fading. By keeping your furniture in the shade, you can extend its life for years.
Explore Patio Shades From Shading Texas
If you're ready to start experiencing the best version of your patio, get your outdoor patio shades installed now. Shading Texas has a selection of beautiful weather-resistant shades and screens that we can't wait to put on your patio. To learn more about our shades and the rest of our products, call us at 512-264-1500. For a free on-site estimate, contact us online today!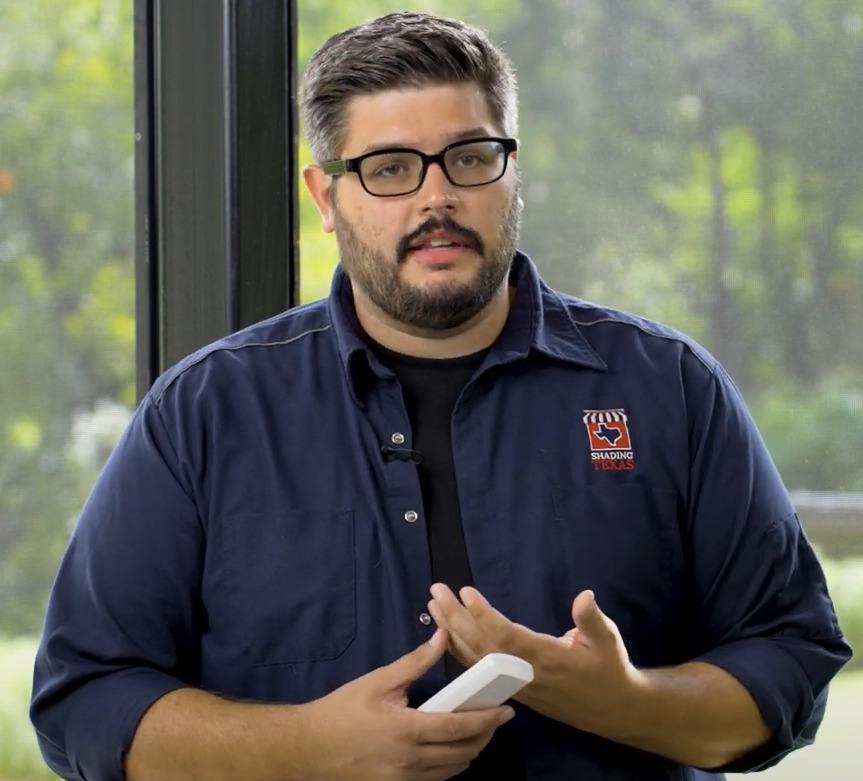 Matt Pierce has been working in the solar shade industry for over 15 years, providing sun protection in the extremes of Alaska and Texas. His dedicated team at Shading Texas will get your the sun solutions you need to enjoy your patios and homes for years to come by blocking out bugs, sun, wind, and rain!