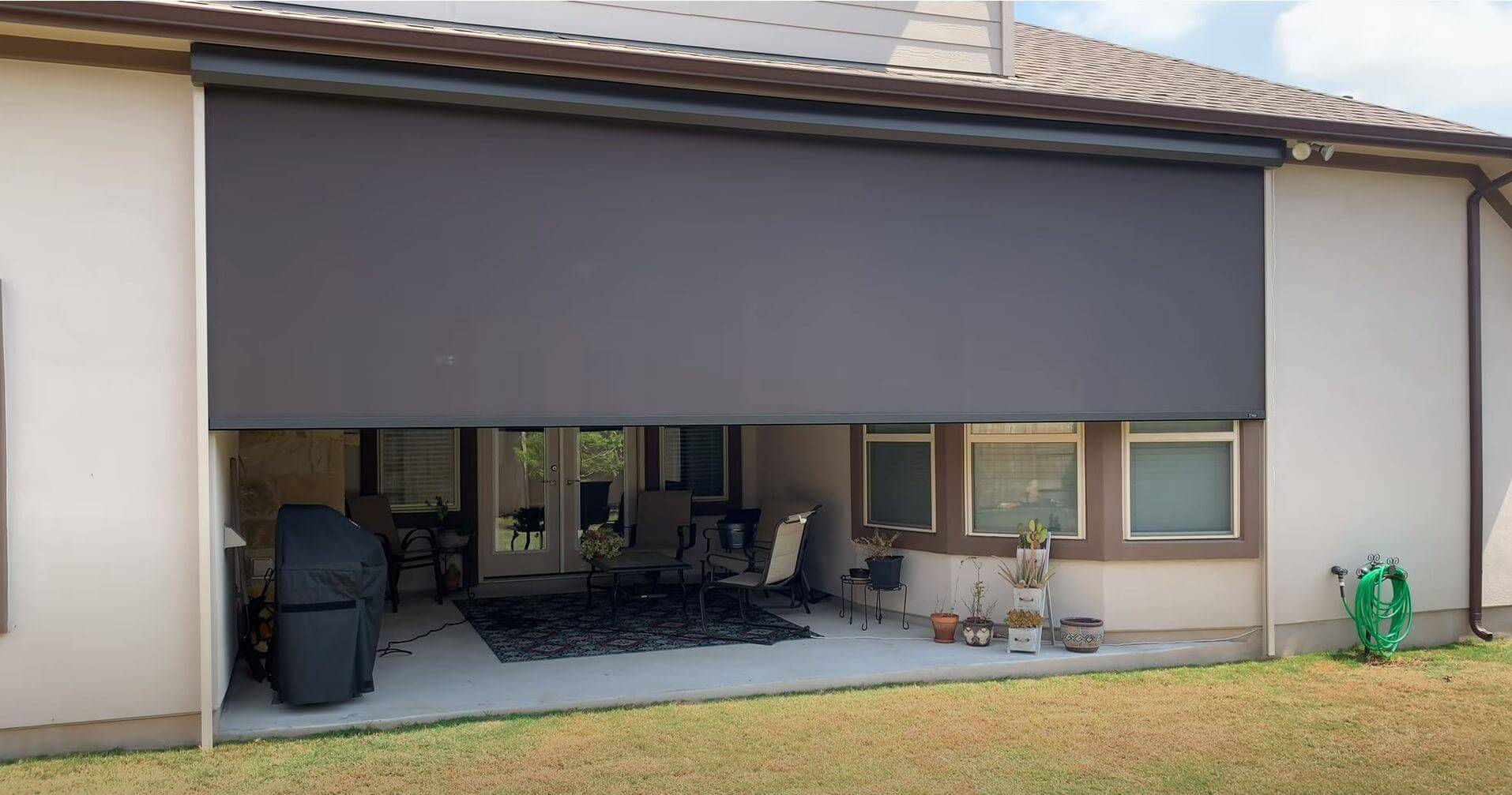 Exterior shades offer an ideal way to maximize your outdoor space, and you have plenty of options to choose from. The right outdoor patio shades and screens for your home will depend on your needs.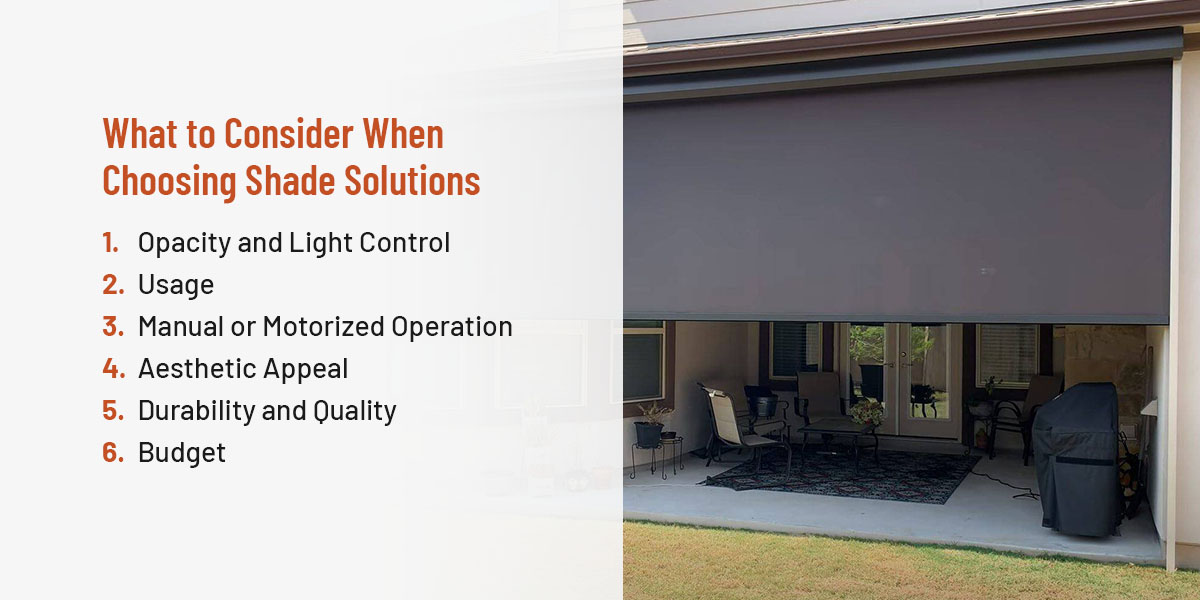 What to Consider When Choosing Shade Solutions
Keep these factors in mind as you explore screens or shades for your outdoor space.
1. Opacity and Light Control
You may want to install an outdoor shade solution for privacy or to block the sun's rays. Choosing a more opaque shade will make sense in either case. If you want to prevent rain or wind from entering your patio, a sheer solution can help while letting more light in.
2. Usage
How do you intend to use your outdoor space? A lightweight screen may be perfect for keeping pesky bugs away in the evenings. If you want to spend afternoons reading outside, you may want a robust shade that offers you greater climate control.
3. Manual or Motorized Operation
Today's technology allows you to operate your shades through smart home devices or with the push of a button. Alternatively, you can opt for traditional outdoor shades that work manually with a pulley system.
4. Aesthetic Appeal
Outdoor patio screens and shades come in various colors, styles and finishing touches. Your preferences and the style of your home will impact your decision.
5. Durability and Quality
A shading solution is an investment. The right shade or screen for you comes down to the quality you're considering and how robust you want the protection to be in your region's climate.
6. Budget
The variety in customization, material type and finishing components is extensive for outdoor shade solutions. There's a solution for every budget, so keep yours in mind as you explore exterior shades.
Types of Outdoor Shades and Screens
There are many outdoor patio shades and screens. Each type is customizable and offers unique benefits.
Patio Shades
The two main types of outdoor shades are roller shades and durable solar shades that block UV rays.
Patio Screens
Popular outdoor patio screens include:
Contact Us for Your Ideal Shade Solution
Outdoor shades and screens are an investment that lets you enjoy the exterior of your home throughout the year.
The Shading Texas team has 40-plus years of experience and the expertise to help you find the perfect solution. We exclusively focus on exterior shading applications, and we provide a five-year installation warranty for your peace of mind. If you're still looking for your ideal outdoor shades, contact us for expert guidance and advice.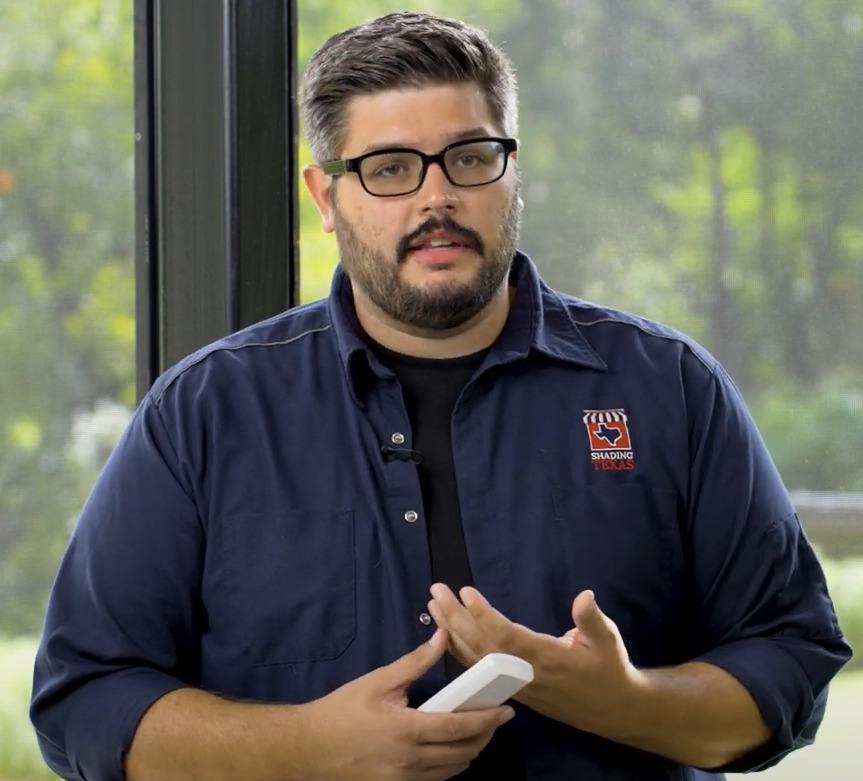 Matt Pierce has been working in the solar shade industry for over 15 years, providing sun protection in the extremes of Alaska and Texas. His dedicated team at Shading Texas will get your the sun solutions you need to enjoy your patios and homes for years to come by blocking out bugs, sun, wind, and rain!