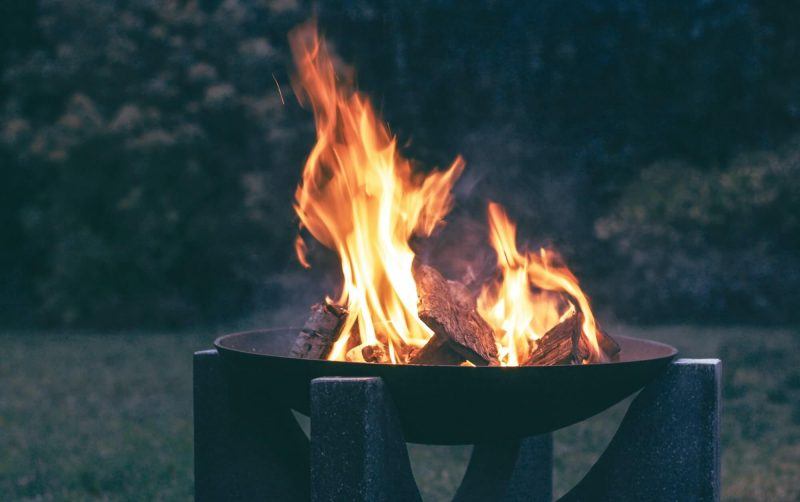 A fire pit is the perfect focal point for any patio or outdoor living space. Outdoor fireplaces are great for gathering with friends and loved ones in any season. You and your family can use a fire pit all year as a source of light, warmth and s'mores. Building a fire pit in your backyard is a great do-it-yourself (DIY) project to improve the appearance and value of your space.
How to Build a Safe Fire Pit
If you want to learn how to build a safe fire pit in your backyard, consider these steps.
Choose Your Fire Pit Style
There are several creative DIY fire pit ideas out there, and we've included a few examples below. Pick a size, shape and style to determine which materials you'll need.
Select the Location
Find the best placement for your fire pit based on its size and your needs. Do you want it to be part of your patio? Consider how it will fit with your existing patio surface. If your fire pit will be in the yard, prepare and level the ground.
Build the Foundation
Once you've prepared the base of your fire pit, you can construct the foundation. Build the sides as you go until you reach your desired height or style.
Add Finishing Touches
Add the proper fuel source or store it safely nearby to complete your DIY fire pit. If it fits your style, incorporate chairs, river rocks or other fire-resistant decorations to the area around your fire pit.
Backyard Fire Pit Ideas
Now that you know how to build a safe fire pit, here are some backyard fire pit ideas to give you inspiration for your project. With so many options out there, you'll find a creative style that will fit perfectly in your backyard.
In-Ground
If you want an in-ground fire pit, you'll need to set it into the earth. This style requires more digging but fewer supplies. In-ground fire pits are a great option if you want to save space and build a permanent fire feature in your yard.
Rustic
Do you want a classic fire pit? If so, the rustic style is perfect for you. You can use stones for the foundation and real wood logs as fuel. Roast marshmallows over the cozy fire for an authentic backyard camping experience.
Modern
There are plenty of modern options to give your DIY fire pit a more sophisticated feel. Consider using a concrete base to achieve a sleek, minimalistic look. You can use charcoal or fireplace gels for neat and manageable fuel sources.
Mini
Smaller backyard fire pits can be just as fun as any other. If you have limited space, look at the creative DIY fire pits available in miniature sizes. Mini fire pits can sit on your patio, tabletop or wherever else you want them. You get all the benefits of a backyard fire pit with the bonus of their portability.
Choose Shading Texas for Outdoor Shading Solutions
A backyard fire pit is a great way to spruce up your outdoor living space. Exterior shading products from Shading Texas ensure that you'll enjoy your fire pit throughout the year. Contact us today for a free quote!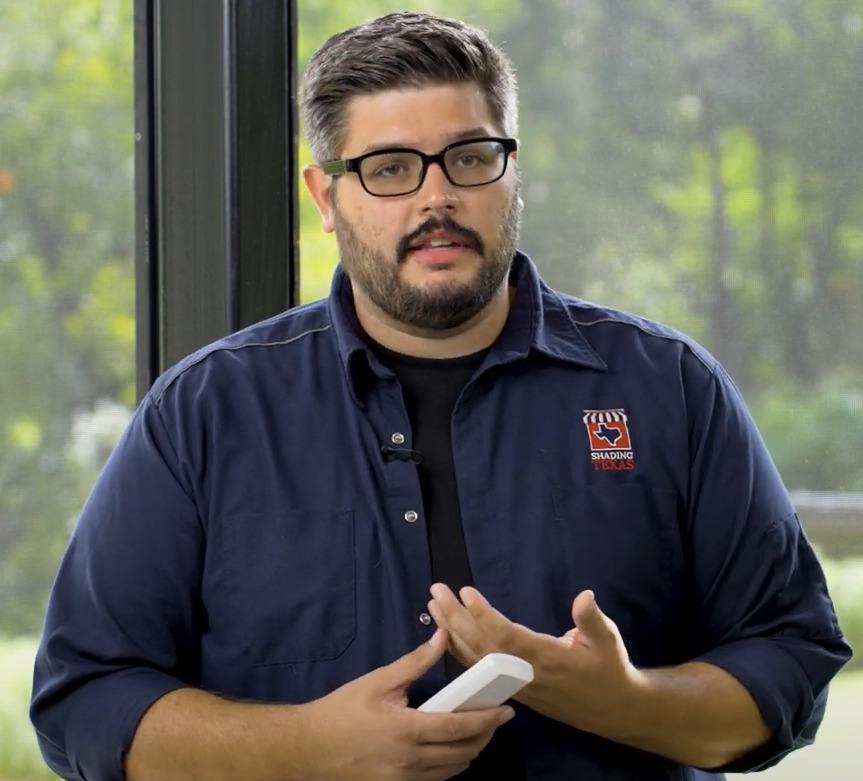 Matt Pierce has been working in the solar shade industry for over 15 years, providing sun protection in the extremes of Alaska and Texas. His dedicated team at Shading Texas will get your the sun solutions you need to enjoy your patios and homes for years to come by blocking out bugs, sun, wind, and rain!