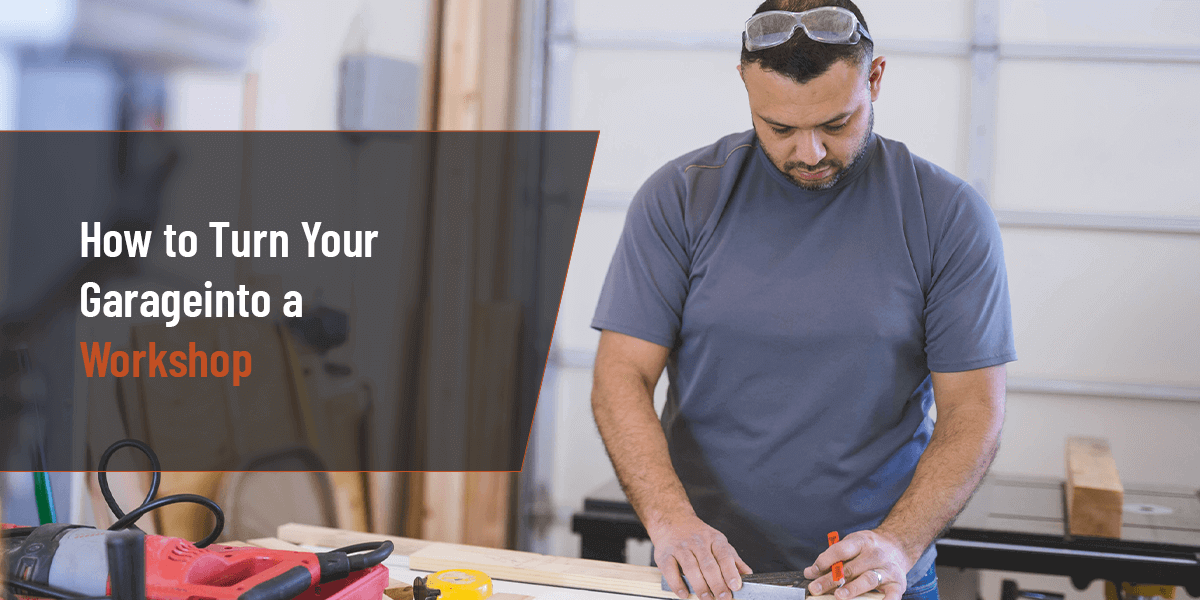 A garage workshop is perfect for projects and home renovations. With the right garage workshop layout, you'll have plenty of space to work on building furniture or cabinets, fixing items in your home and more.
6 Workshop Garage Ideas
The best garage workshop ideas are straightforward. Here's all you need to create your own workshop.
1. Cleaning and Flooring
Start by clearing and cleaning out your garage so you have room to set up your workshop. Get rid of anything you don't need to make space for your equipment, materials and projects. Once finished, consider your flooring. You may choose to leave a concrete floor as-is. If not, install durable flooring that can handle spills and heavy work.
2. Choosing Your Tool Storage and Workbench
Look for a lockable, rust-proof toolbox to protect your valuable items. Consider shelving for materials and small drawers for nails, screws, nuts and bolts and other small items. Make a list of the tools you'll need most often. Consider hanging some of these items on a pegboard above your workbench. Buy or build a workbench that is a comfortable height for working on. The surface should be sturdy for large projects and robust to resist dents and dings.
3. Electricity, Lighting and Plumbing
Ensure you have plenty of outlets within easy reach of your workbench so you're not running extension cords and creating a trip hazard. You may also need 220-volt power sources for larger power tools. Use bright overhead lights for better visibility. Installing a sink makes it easy to clean up before and after projects. You can also create an eyewash and first aid station for added safety.
4. Insulation and Weatherproofing
Insulate every part of your garage so you can work on projects comfortably. Applying weatherstripping around garage doors and between panels keeps moisture out and protects your valuable tools from rust.
5. Heating, Cooling and Ventilation
Choose heating and cooling solutions that can maintain comfortable temperatures. Monitor your workshop's air quality and use good ventilation when sanding, painting or working with chemicals or airborne particles.
6. Garage Shades and Screens
Garage shades protect you and your workshop from the sun, which can damage skin, projects and tools. Motorized garage screens give you plenty of fresh air while offering privacy. Garage shades and screens protect your projects' fresh paint from bugs and keep you from being distracted by pests when you're working with heavy machinery.
Learn More About Our Garage Shades and Screens
If you'd like to transform your garage into a productive workshop, contact Shading Texas for an estimate on garage screens and shades that can help you work on projects comfortably.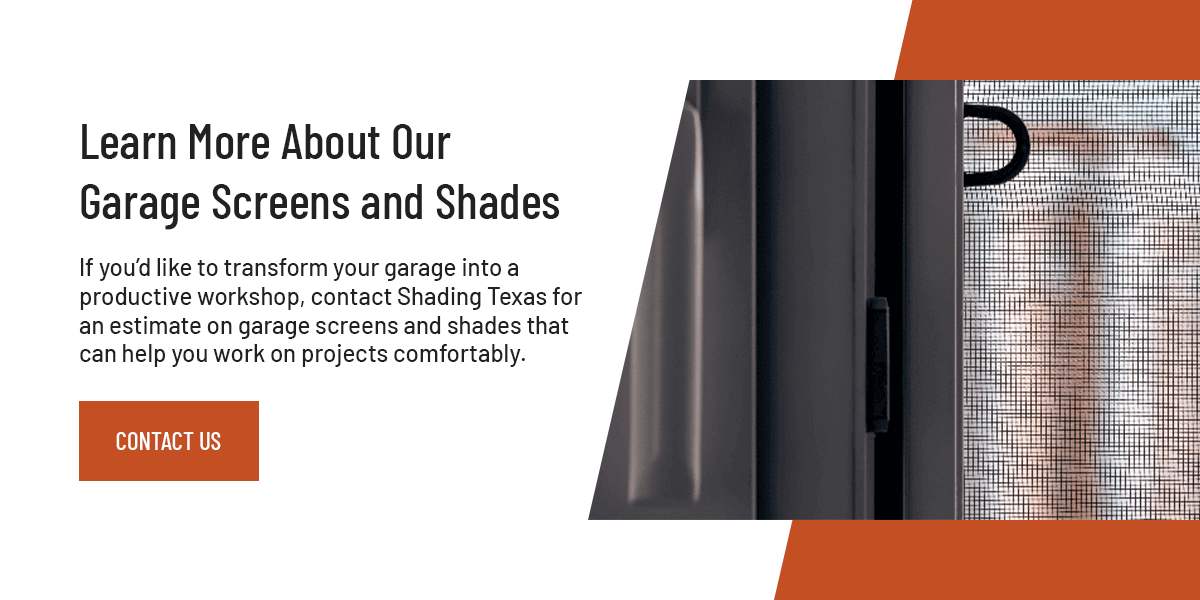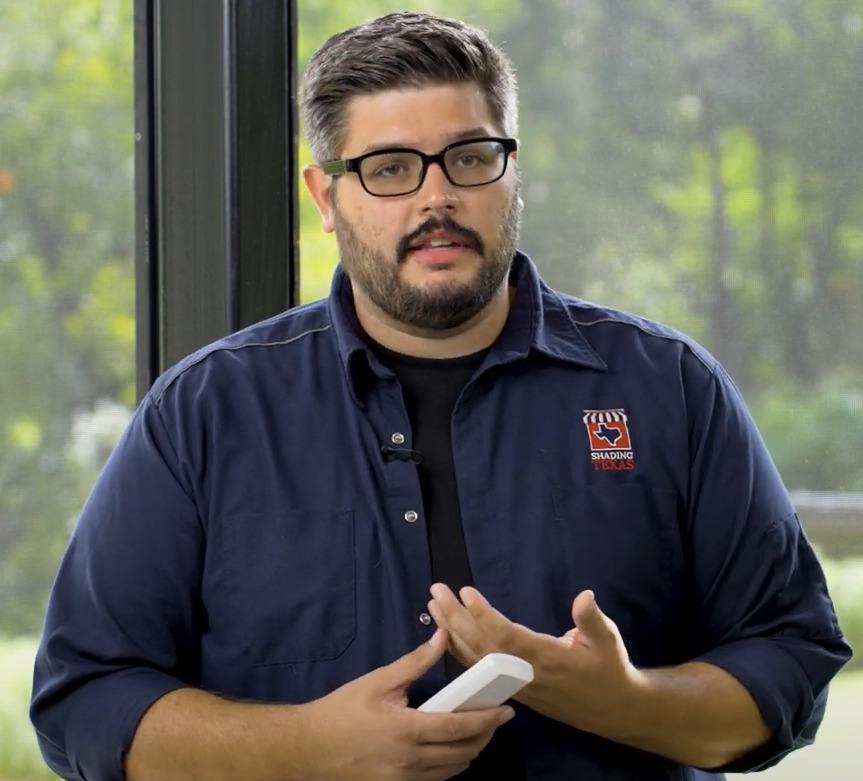 Matt Pierce has been working in the solar shade industry for over 15 years, providing sun protection in the extremes of Alaska and Texas. His dedicated team at Shading Texas will get your the sun solutions you need to enjoy your patios and homes for years to come by blocking out bugs, sun, wind, and rain!