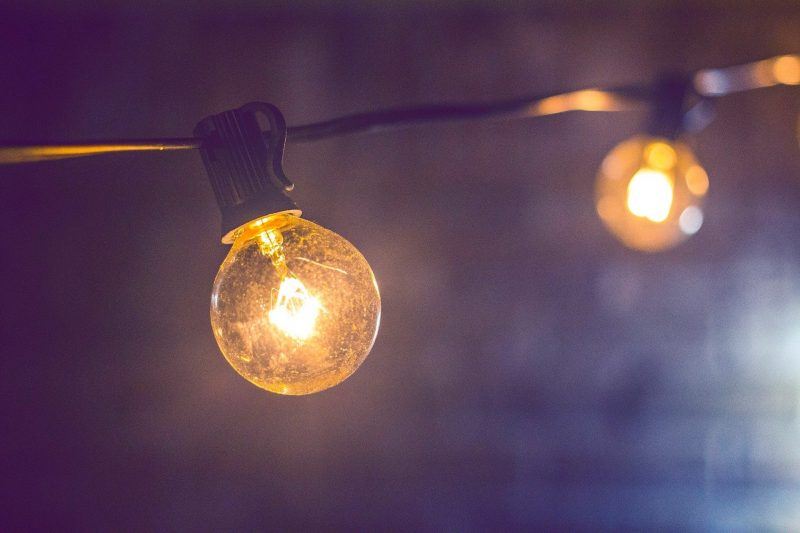 Carefully selected and placed lighting is essential to your outdoor spaces. The right lighting adds curb appeal and safety to your property, creating the perfect ambiance and making it easier to navigate at night. If you're looking for outdoor lighting ideas, use this guide to help you determine what types of lights are best for your outdoor areas.
Things to Consider
You have many things to think about when adding outdoor lighting to your property. Before you buy any fixtures for your space, consider these five factors:
1. Function
The purpose of your outdoor areas should inform your lighting choices. For example, a quiet patio space may benefit from warm, soft lighting, while a deck used mostly for entertainment may call for unique fixtures and bright lighting.
2. Style
Your outdoor lighting should complement the style of your space and any furniture in it to achieve a cohesive, attractive look. Whether your style is minimalist, vintage, eclectic, tropical or modern, there is a lighting solution for every design scheme.
3. Areas That Need Lighting
Depending on your outdoor activities, certain areas of your property require more lighting than others. For example, if you do a lot of outdoor cooking, you may want a light fixture that illuminates your grill. If your pool is the main attraction, this spot should be well lit.
4. Light Fixture Placement
Purposeful light placement is vital to your lighting design's success. You can use fixtures like string lights or lanterns to define the area or call attention to certain features. Remember that a few strategically placed lights are more effective than many placed indiscriminately.
5. Surrounding Areas
Your lighting should help guide people around your outdoor areas, creating a natural flow. You can also highlight plants, trees, gardens, waterfalls and other surrounding features to add dimension to your space.
Types of Lights for Your Outdoor Space
Once you decide where you want to place your outdoor lights, it's time to choose what types you want to use. Popular options include:
String Lights
These hanging, sparkling strands are very versatile. Use them to define edges and cast a magical glow around your space.
Lanterns
Lanterns are a top choice for atmospheric lighting. They are a great lighting idea for around your pool and walkways, or you can hang them from ceilings and tree branches for a unique accent.
Sconces
If your outdoor sitting area doesn't have a ceiling or overhang, attaching a sconce to the side of your home is an excellent option. Sconces come in many different styles, so you'll surely find one that complements your space.
Landscape Lights
Landscape lighting gives your property a layered look and makes it safer to navigate. Use downlights to brighten up pathways and stairways and floodlights to illuminate entryways and driveways.
Contact Shading Texas for Outdoor Shading Solutions
Enhance your outdoor space with high-quality awnings and shades from Shading Texas. Our products provide maximum protection and allow you to enjoy the outdoors stress-free. Get in touch with us today for a free on-site estimate.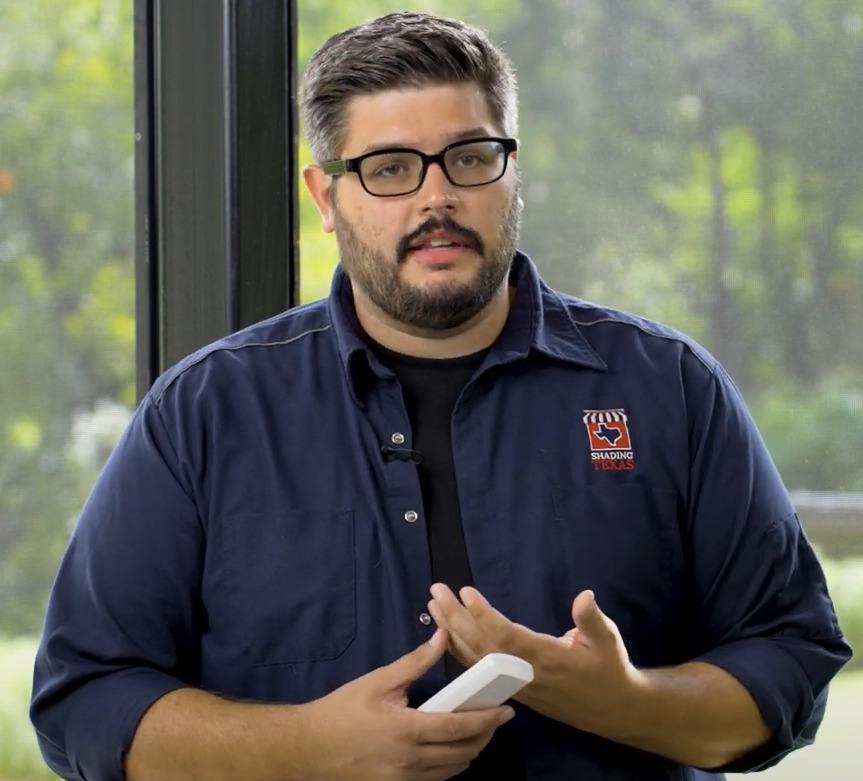 Matt Pierce has been working in the solar shade industry for over 15 years, providing sun protection in the extremes of Alaska and Texas. His dedicated team at Shading Texas will get your the sun solutions you need to enjoy your patios and homes for years to come by blocking out bugs, sun, wind, and rain!