Motorized and retractable porch screens allow you and your family or pets to enjoy the outdoors without being subjected to the excess sun or insects. They also add privacy. These screens give you easy control over how much you want them raised or lowered, making them easy to adjust whenever you want.
Installation Process for Screens
You could attempt to install retractable porch screens on your own. In general, you'll want to follow the instructions given to you with the set you purchased. For the installation process, you'll need:
A properly sized frame
A dedicated electric circuit
A screen and all required components
We highly suggest having a professional install your porch screens. These individuals understand all the requirements for proper installation and finish the job quickly with minimal disruptions. At Shading Texas, our team can ensure a smooth process that leaves you feeling satisfied with your new motorized patio screens for years.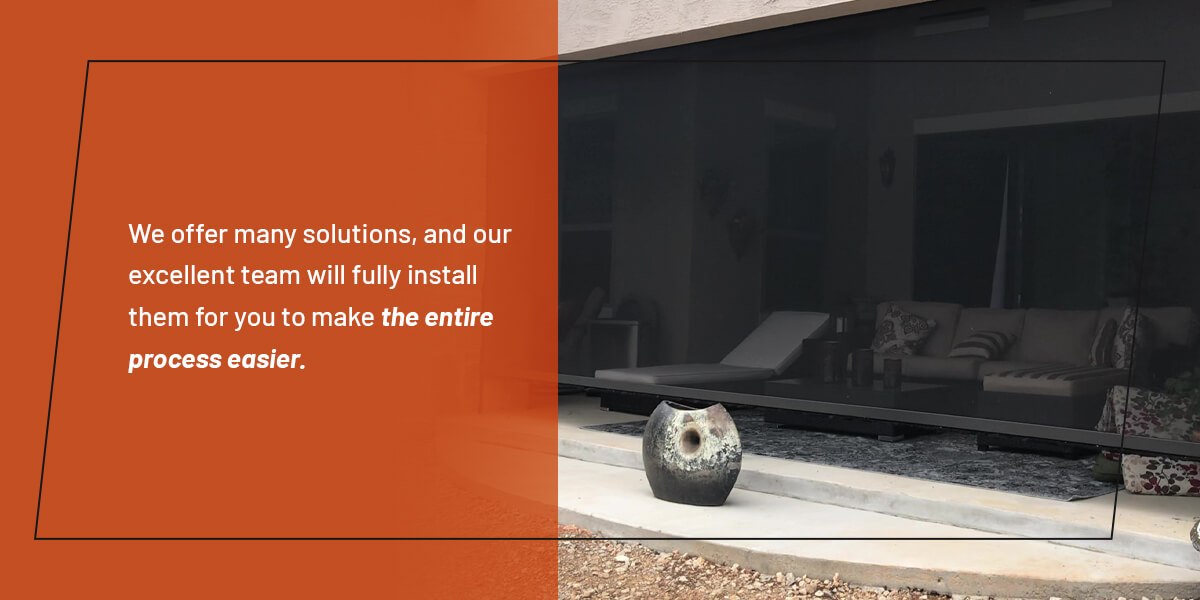 Why Choose Us for Retractable Patio Screens?
Regarding installation services for your motorized porch screens, Shading Texas is here to help. We offer many solutions, and our excellent team will fully install them for you to make the entire process easier. We start by providing a free consultation to review our solutions, fabric choices and color options.
Once you choose something that suits your preferences, our team will get to work. Shading Texas has decades of experience with shade, screen and awning installation. We are a reliable choice for your retractable screens. We complete most projects in less than a day and work hard to ensure we leave no mess behind. We'll train you on how your product works so you can start using it right away.
You will also receive a five-year warranty on all our work. We even provide recommendations for motorized screens that align with your budget. Shading Texas offers single screens and shades for up to 25-foot openings, helping reduce how much they move in the wind.
Upgrade Your Outdoor Space With Retractable Screens and Shades
If you plan to purchase retractable porch screens, come to Shading Texas. We offer several options you can customize to fit your home's needs, whether you'd like a unique color or more privacy. Learn more about our motorization and automation solutions controlled via your smartphone, voice assistant or remote today. You can also contact us online to request a quote!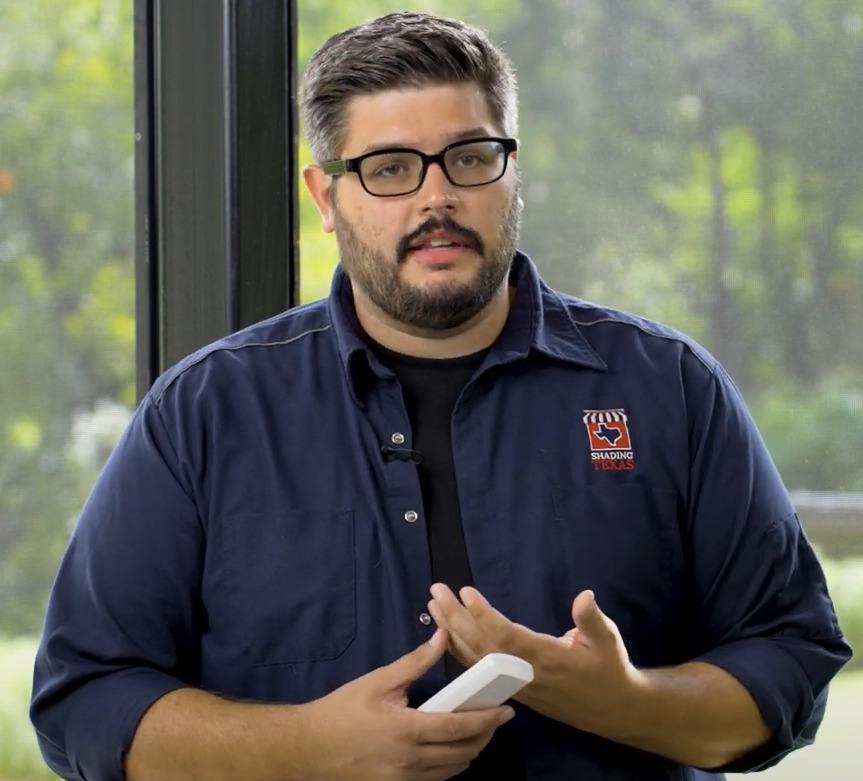 Matt Pierce has been working in the solar shade industry for over 15 years, providing sun protection in the extremes of Alaska and Texas. His dedicated team at Shading Texas will get your the sun solutions you need to enjoy your patios and homes for years to come by blocking out bugs, sun, wind, and rain!