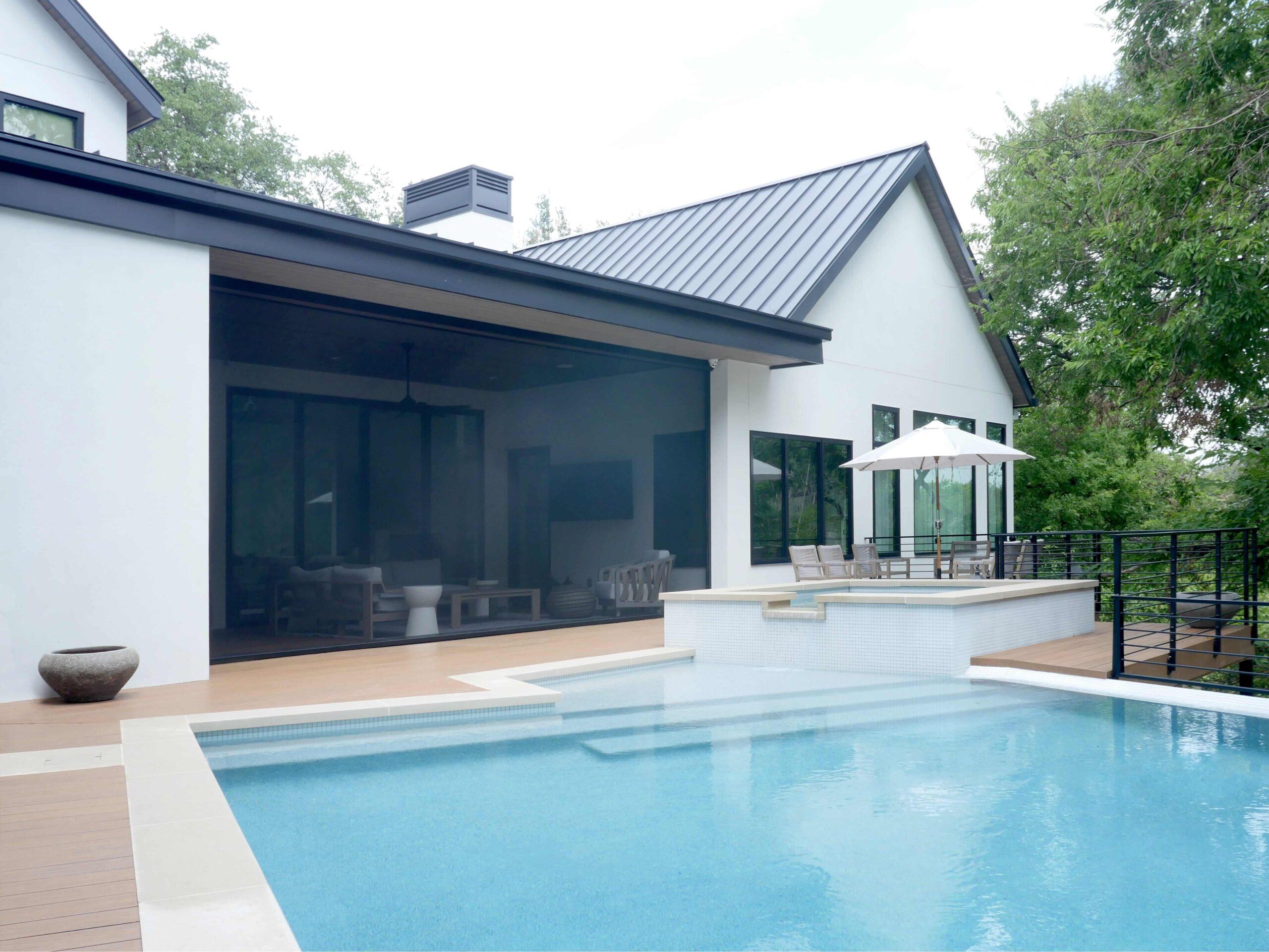 If you want to add a patio shade to your outdoor living space, upgrading to a motorized option just makes sense. Retractable patio shades with automation offer ultimate convenience and comfort, allowing you to easily control your patio's climate.
Premium products cost more than basic options, like manual crank shades. However, the added price includes unbeatable benefits. Let's discuss the cost of a motorized patio shade and the advantages you can expect when you buy an automated solution.
What Is the Typical Price Range for a Motorized Patio Shade?
A lot of factors impact the total cost of a motorized patio shade. That's why we offer free in-home consultations. We'll come to you to examine your outdoor living space so we can explain our shading solutions in detail and give you a price estimate on the spot.
Several variables impact the typical price range of a motorized patio shade, including: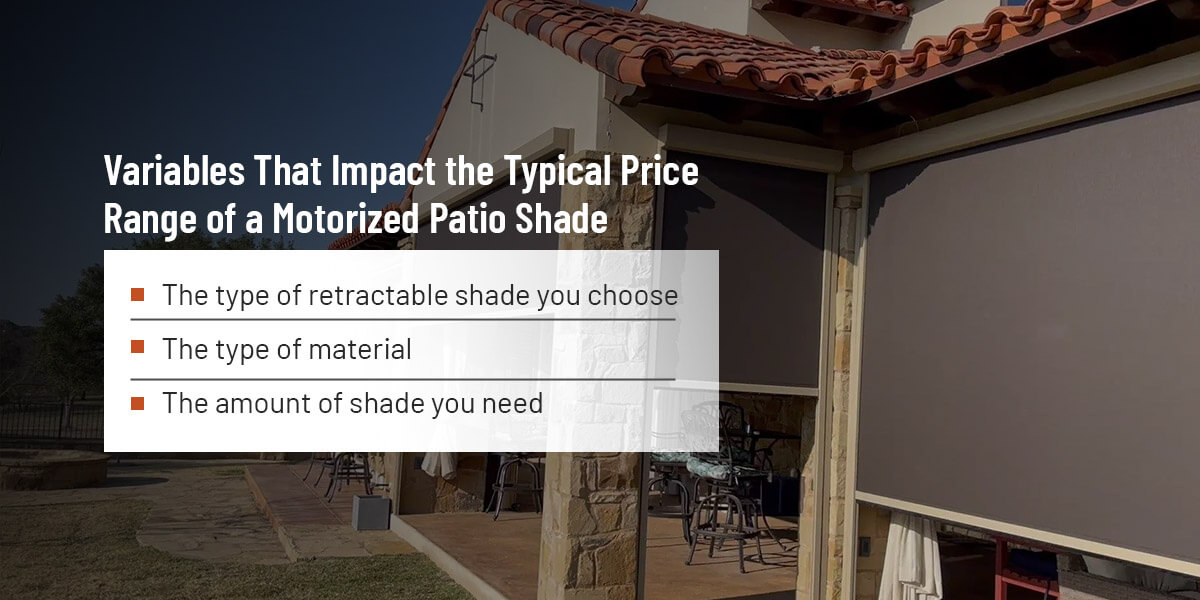 The type of retractable shade you choose: What kind of coverage are you looking for? A shade that offers UV protection will likely cost more than a simple bug screen.
The type of material: Material selections also impact the cost of retractable shades. Premium materials come at a higher price, but you'll likely save on repairs and replacement due to their durability.
The amount of shade you need: Are you looking for one shade? Or do you want to enclose your patio on all sides? More material will raise the total cost of your project.
The Benefits of Investing in a Patio Shade
Motorized patio shades are an investment in your comfort and convenience. Retractable shades made from premium materials offer incredible benefits that stand the test of time:
Protection from weather damage for your patio
Savings on your monthly energy bills with less heat from the sun
Seamless integration with mobile and smart home technology for incredible convenience
The ability to use your outdoor living space year-round
Unbeatable warranties to safeguard your investment
Get Your Free Patio Shade Estimate From Shading Texas
Curious about what it may cost to install a motorized patio shade in your home? Shading Texas can help you find the right shading solution for your needs. We will explain our products in detail and give you a transparent quote right then and there. Contact us today to schedule your free estimate.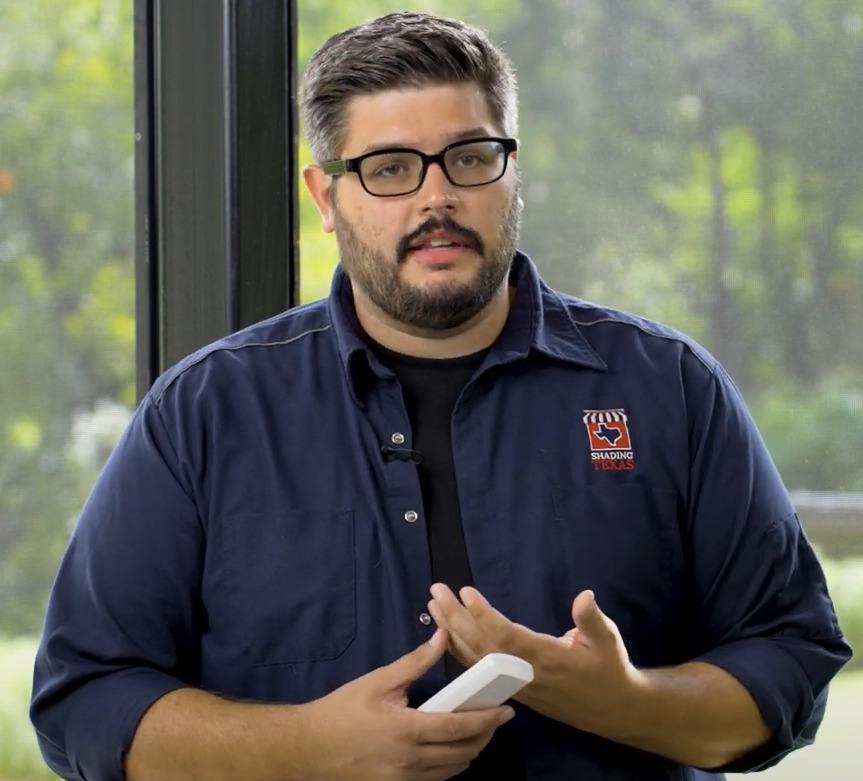 Matt Pierce has been working in the solar shade industry for over 15 years, providing sun protection in the extremes of Alaska and Texas. His dedicated team at Shading Texas will get your the sun solutions you need to enjoy your patios and homes for years to come by blocking out bugs, sun, wind, and rain!