The furniture inside your home is expensive and in some cases, it has sentimental value because the furniture is a family heirloom. Sunlight that enters through windows can damage the wood or the upholstery on your furniture. This is caused by the sun's ultraviolet rays, but there are ways for you to protect your home's furniture.
1: Install Solar Shades
When you have a large sliding patio door or window near, the sunlight can damage the furniture inside your home. However, you can install attractive patio shades over the exterior of the sliding glass door. Look for window shades built for optimal solar protection against harmful UV rays.
Solar shades allow you to control exactly how much sunlight and heat you want to enter your home. Have yours motorized with custom fabric for a premium addition to your home.
2: Proper Furniture Placement
Avoid placing your furniture near a source of UV rays like your windows or patio. Consider how the sunlight can enter through your home's windows at different times of the day. For optimal results, arrange your room with optimal solar shades and restrict UV rays during the day.
3: Use Adhesive Window Film
Apply adhesive film specialized for home windows. This type of window film is available in different densities to block sunlight effectively. With the right type of window film, the ultraviolet rays won't enter through the window glass to fade or rot your home's furniture.
4: Window Awnings for Ultimate Shading
Install awnings that optimally shade your patio area. Awnings are installed over the windows to reduce the intensity of harmful sunlight. With premium shading, your wood and fabric furniture will be safe from UV rays. Counter color fading with a shade that comes with a boost to your home's curb appeal.
5: Spray Protectants on Upholstered Furniture
Use protectant sprays on upholstered home furniture for UV protection. These protectants come in the form of spray cans for easy dispersal. Make sure to read the labels on the products before using them. This will ensure the protectant is safe for your furniture.
6: Liquid Sealants for Wood Furniture
You can use specific liquid sealants to apply to your home's wooden furniture. This includes your tables, bookshelves, desks, and more. A sealant can add years of color protection. Only use sealant that states that it prevents the absorption of the sun's ultraviolet rays.
7: Cover Your Home's Upholstered Furniture
You can use covers designed for furniture protection. These covers are made in a variety of sizes to fit precisely on couches, recliners or chairs. Alternatively, you can place an attractive woven throw or blanket on the upholstered furniture to protect the fabric.
8: Install Solar Screens
At Shading Texas, we can install solar screens to protect your home's furniture. These items are made from a premium mesh fabric to keep the sun's ultraviolet rays away from your furniture. Protect both fabric and wood from the harmful affects of UV rays with the best solar screens in Texas.
Rely on Shading Texas for Optimal Shading Solutions
Our experts at Shading Texas are eager to show was separates our shading systems from the rest. Call us today at 512-264-1500 or contact us to get started with a free estimate!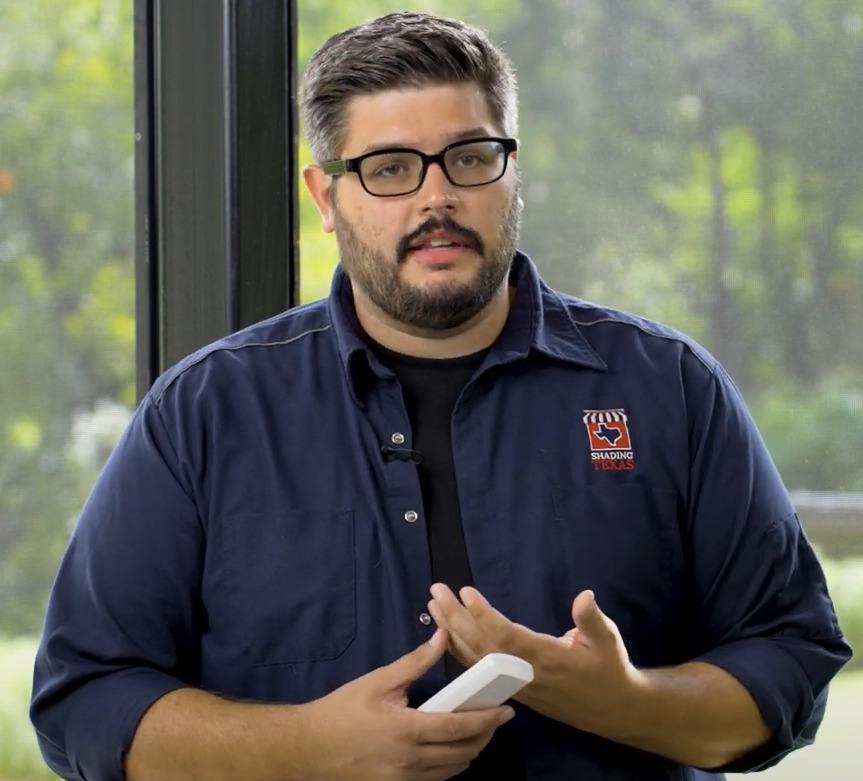 Matt Pierce has been working in the solar shade industry for over 15 years, providing sun protection in the extremes of Alaska and Texas. His dedicated team at Shading Texas will get your the sun solutions you need to enjoy your patios and homes for years to come by blocking out bugs, sun, wind, and rain!