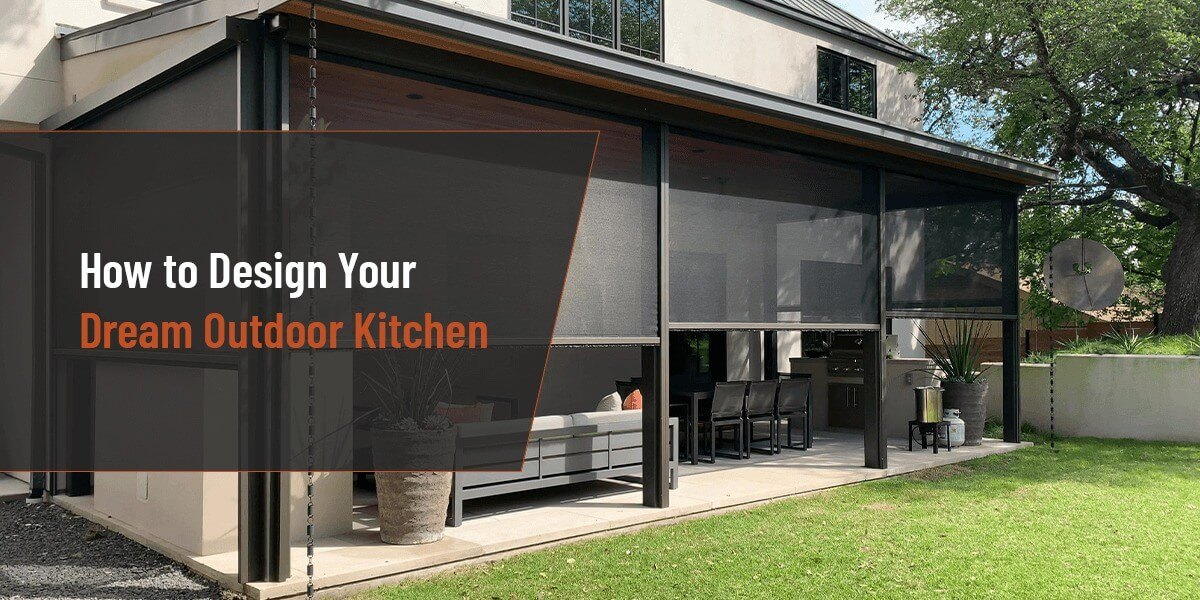 An outdoor kitchen has become a valuable amenity where you can grill, entertain and make drinks outdoors. When it's hot, you can cook outside to keep your home cooler.
Outdoor Kitchen Ideas
Whether you're tackling an outdoor kitchen DIY project or hiring professionals, you'll need to:
Set a budget: Determine how much you can spend on your renovation.
Understand code requirements: Check whether your city requires permits or your kitchen needs specific elements to be up to code.
Install electric: Ensure you have enough outlets for all appliances.
Install plumbing: Often, plumbers can use your current plumbing system to supply your outdoor kitchen with a sink.
Plan your kitchen space: You'll need a blueprint with a layout that lets you cook easily.
Outdoor Appliances
Your outdoor kitchen can be fully equipped or have just a few appliances based on your space and budget. Choose from designated outdoor appliances like:
Grills
Brick ovens
Cookers
Wine coolers and kegerators
Icemakers
Refrigerators
Dishwashers
Decor
Design elements create an ambiance and help you eat, prepare foods and store necessary items. When decorating your outdoor cooking space, consider:
Flooring
Lighting
Fireplace
Seating
Dining table
Storage
Weatherproofing
The elements can present a challenge for outdoor chefs. You may want to grill while it rains or make food for a pool party on a hot day. When protecting your kitchen from sun, rain and debris, you can choose:
A roof: A solid roof over your kitchen area needs to be installed by a professional to reduce the risk of fire. This traditional solution can protect you from rain and provide shade.
Outdoor shades: Motorized outdoor shades can keep your kitchen equipment safe from sun damage and cool your kitchen area down on hot days. Open your shades to let in more light with the touch of a button.
Outdoor screens: Motorized outdoor screens protect you and your food from pests and debris. These solutions can help you create a food-safe environment.
Retractable awnings: Retractable awnings provide shade over your cooking area. You can retract them if you're grilling or want to enjoy the sunshine.
Learn More About Our Outdoor Kitchen Shading Options
If you're ready to create an outdoor space for your culinary creations or epic barbecues, start with the right shading solutions to stay cool and relaxed. Shading Texas can help. Contact us for a free estimate to get started.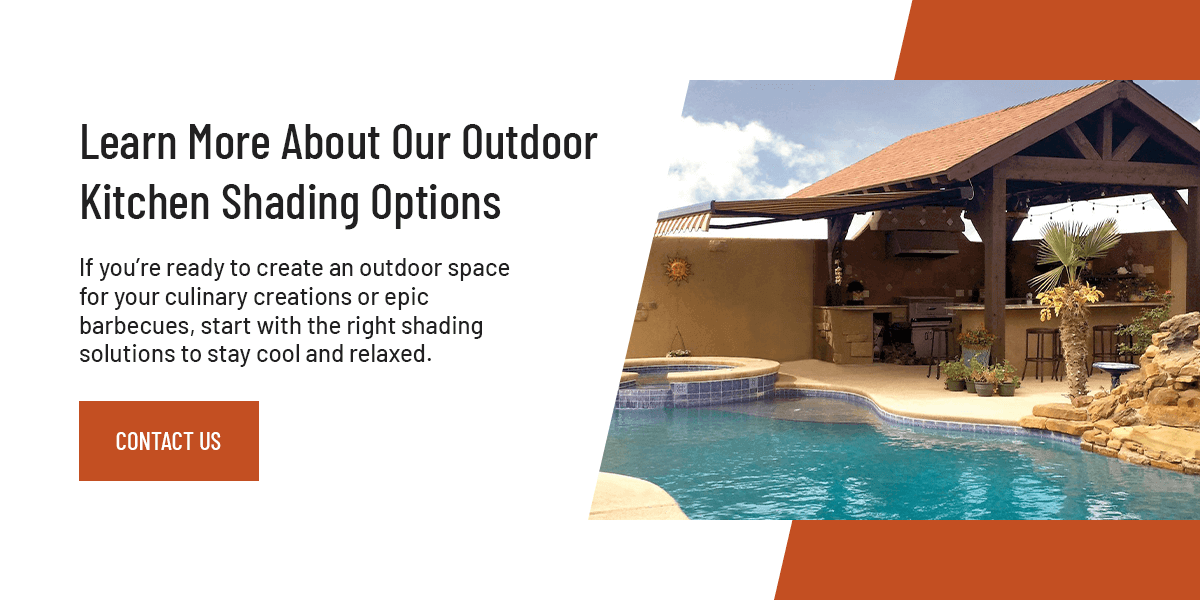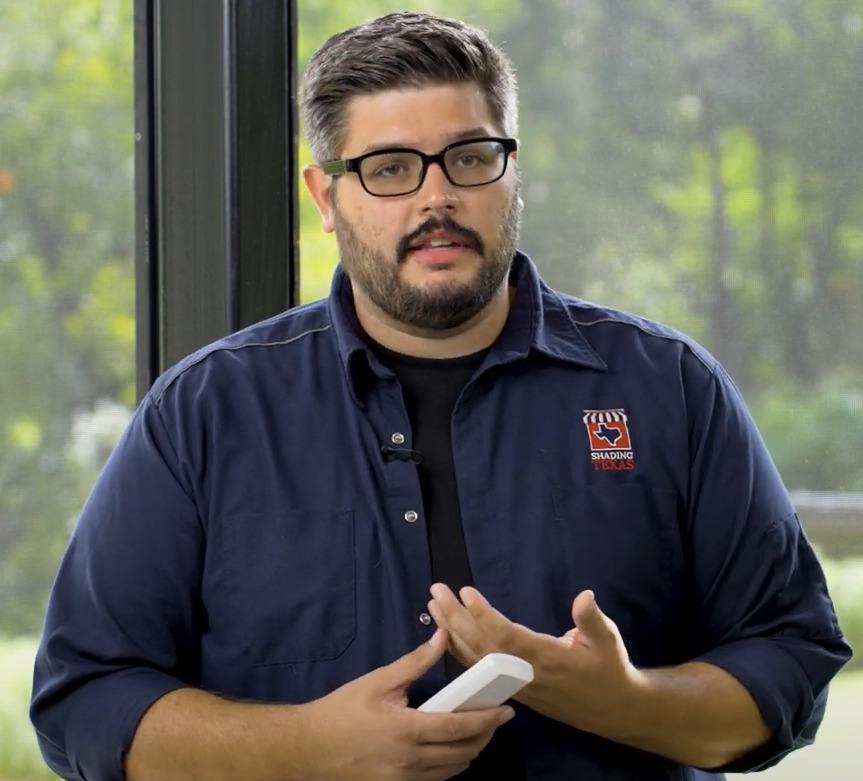 Matt Pierce has been working in the solar shade industry for over 15 years, providing sun protection in the extremes of Alaska and Texas. His dedicated team at Shading Texas will get your the sun solutions you need to enjoy your patios and homes for years to come by blocking out bugs, sun, wind, and rain!