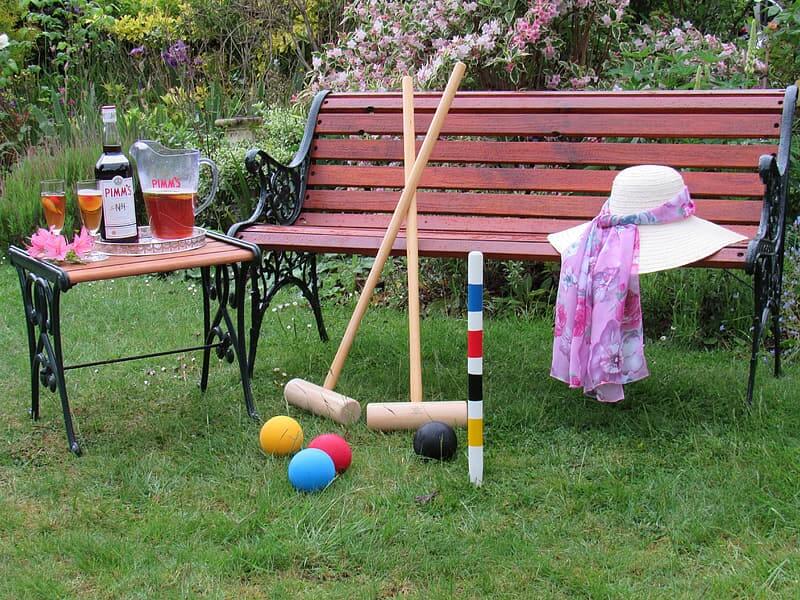 When the weather is pleasant, a day out on the patio with your friends is a wonderful way to spend your time. At Shading Texas, we love that patios are the perfect place to spend time with the ones you love. That's why we provide attractive awnings and patio shades to protect you from the heat while you're making memories. If you're planning a kid-free barbeque and want some entertaining BBQ games for the adults, take a look at our comprehensive list below. There are many great outdoor games out there, and we've narrowed them down to some of the most notable ones.
Classic Yard Games
Some quintessential yard games include:
Cornhole. A tried-and-true classic, this game involves throwing beanbags into a small target.
Horseshoes. Another admired yard game, horseshoes requires a good arm and aim to wrap your horseshoe around a stake.
Badminton. If tennis is a little too fast-paced, badminton is a great alternative. The lightweight birdie makes the game playful and straightforward for everyone.
Out-of-the-Box Outdoor Games
If you want something a little more unexpected, try:
Darts. Who said dartboards were only for bars? Buy a dartboard for your patio and play darts as you're making burgers on the grill.
Beer pong. While we're talking about bar games, beer pong is another classic option you can bring to your patio. All you need is a long table, plastic cups and ping pong balls.
Giant Jenga. Did you know they make massive Jenga sets? Make a tower of wooden blocks and pull them out one by one to see who will knock it down.
Patio bowling. You can buy outdoor bowling sets online or fashion your own with 10 bottles and a ball.
KanJam. This twist on frisbee golf involves throwing a frisbee into a plastic barrel. You get extra points if you get it through a narrow hole cut on the side.
Spikeball. A variation on volleyball, spikeball uses a flexible net as a springboard. Bounce your ball off the net and see if the opposing team can serve it back to you in three tries or less.
Outdoor Games Without Equipment
While all of these games are excellent sources of entertainment, they involve a lot of accessories. If you're looking for outdoor games for adults without equipment, try:
Live trivia. Making personalized trivia is the perfect way to challenge your friends. Since you're making it, you can make the theme whatever you want. Quiz your friends on music from the year you graduated high school or make a sports-themed trivia for all your friends who are football fans.
Scavenger hunt. If you're feeling creative, you can make clues for a scavenger hunt. To cater to people over 21, make the prize a six-pack of beer.
Shade Your Patio With Shading Texas
While you're enjoying a beautiful game day on the patio with your friends, take advantage of our shading solutions. At Shading Texas, we want you to have shade where you need it. Contact us today to get a free estimate!