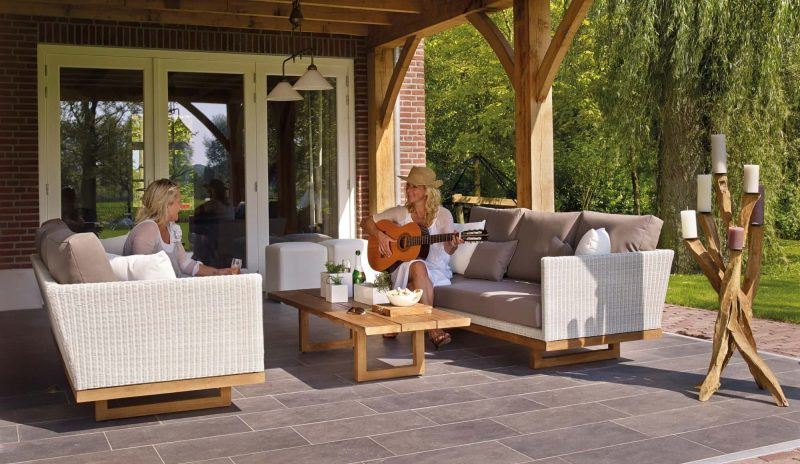 When you have an outdoor living space, you can enjoy several benefits in any season. The perks range from access to fresh air and sunlight to having more space for entertaining family and friends. Giving your patio or yard a few designated areas can help you make the most out of your property. Whether you've just moved into a new place or want to spruce up your existing backyard, check out these ideas for what to do in an outdoor space and take advantage of your yard year-round.
Comfortable Party Patio
What better way to enjoy your outdoor living space than a fun party patio? An enclosed patio allows you to enjoy the outdoors while entertaining guests. Backyard barbecues in the summer or fancy dinner parties any time of year are excellent uses for your outdoor living space. Fire up the grill as your guests relax at tables with comfortable seating.
If you're interested in how to use an enclosed patio, a few additions can turn your backyard into an entertaining party space. Use string lights to brighten the area or include a fire pit for warmth and roasting marshmallows. Functional, unique touches serve a purpose and fit your taste and lifestyle.
Outdoor Movie Theater
A personal movie theater is another entertaining benefit of having an outdoor space. Any movie buff will love watching their favorite films on a big screen from the comfort of their patio. All you need is a projector and a screen. You can even make your screen by hanging a sheet on the flat exterior of your home. Set up some seating, install your speakers and pop some popcorn for an authentic movie theater experience.
Natural Workout Space
One perk of having an outdoor space is getting more room to exercise in the fresh air. Whether you have a grassy lawn, pool area or patio, your backyard is an excellent place for a workout. You can set up exercise equipment on your enclosed patio to enjoy your routine without bugs or excessive sun. Creating an outdoor workout space allows you to reach your fitness goals while appreciating your backyard's natural beauty.
Chill Hangout Spot
If a laid-back hangout spot is more your style, the possibilities for what to do in an outdoor space are endless. A hammock or weather-resistant couch is perfect for an afternoon nap in the breeze. Set up classic yard games to pass the time and keep kids entertained for hours. You can also reflect your style with custom additions like art or water pieces. Turning your outdoor living space into a chill hangout for the whole family allows you to relax together while enjoying your yard.
Start Enjoying Your Outdoor Space Today
Shading Texas offers a range of exterior shading products so you can enjoy all the benefits of having an outdoor space in comfort. Our products include sun shades, retractable awnings and patio enclosures, which allow you to spend more time outside all year. Fill out a contact form today for a free estimate and get the most out of your space!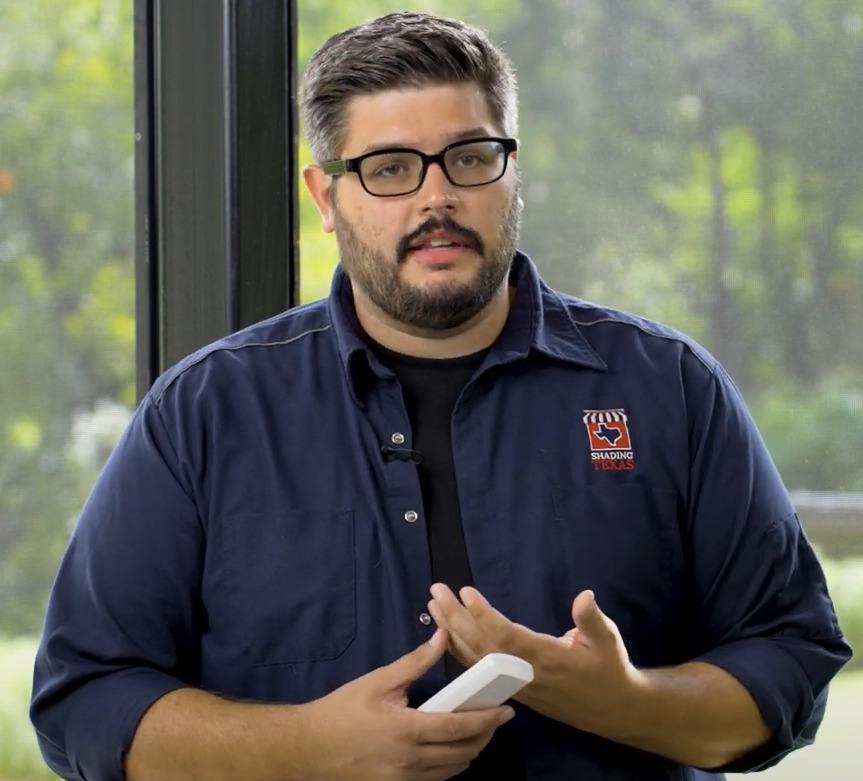 Matt Pierce has been working in the solar shade industry for over 15 years, providing sun protection in the extremes of Alaska and Texas. His dedicated team at Shading Texas will get your the sun solutions you need to enjoy your patios and homes for years to come by blocking out bugs, sun, wind, and rain!