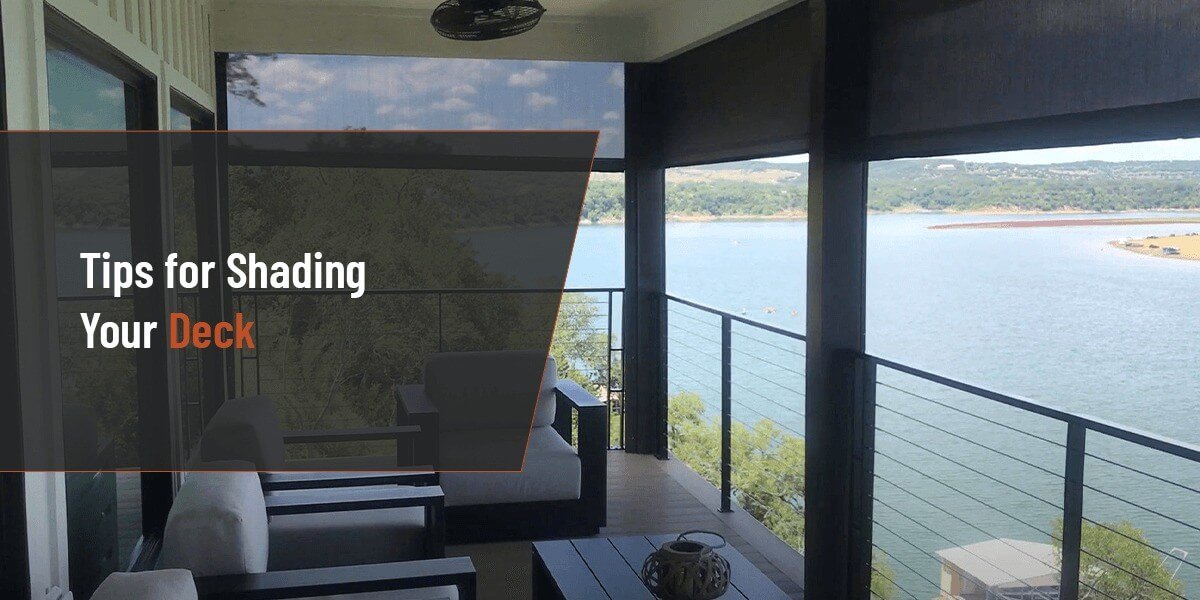 Your deck is the perfect spot to relax, read, entertain and dine. Get the most from your outdoor space with deck shade ideas that cool down your outdoor space, offer privacy and help keep the area protected from insects and debris.
How to Shade a Sunny Deck
Most decks get too much sun at some part of the day, but these shade ideas can help:
Outdoor Screens and Shades
Motorized outdoor screens allow for excellent visibility and plenty of fresh air. Protection against bugs and debris makes your deck a more comfortable place to spend your time. Patio shade solutions can increase your home's value, provide privacy and keep your space cooler.
Retractable Awnings
A retractable sun shade is a flexible solution for your deck. You'll have the freedom to enjoy the shade when you need it and retract the awning when you want to bask in the sunlight or protect the fabric from bad weather.
Gazebos, Pergolas and Canopies
Gazebos are attractive options with solid roofs, but these decorative structures are usually separate from your deck. Pergolas have slatted roofs that can shade your deck, but — unlike shades and screens — they do not provide protection against bugs. Canopies feature fabric draped between posts. These solutions may work for shading your dining area, but they generally do not provide full deck coverage.
Trees and Umbrellas
If you're fortunate enough to have mature trees on your property, they can provide natural shade for your deck. Unfortunately, trees attract birds and other wildlife, shed branches and leaves and even cause property damage with growing root systems and falling sticks. Unlike shades and screens, umbrellas only cover a small portion of your deck and cannot be kept outside at all times because they don't fare well in winds.
Lattice Panels and Curtains
Lattice panels feature wooden slats that cross each other, usually in a diamond pattern. You can buy these panels from home hardware stores and attach them to your deck. Depending on your deck's structure, you may be able to use curtains to shade your home from the sun coming in from the patio.
Learn More About Our Deck Shading Options
Today, you have more shade choices for your deck than ever before, and Shading Texas brings you some of the best options. Contact us for a free estimate on a shade that will suit your deck's needs.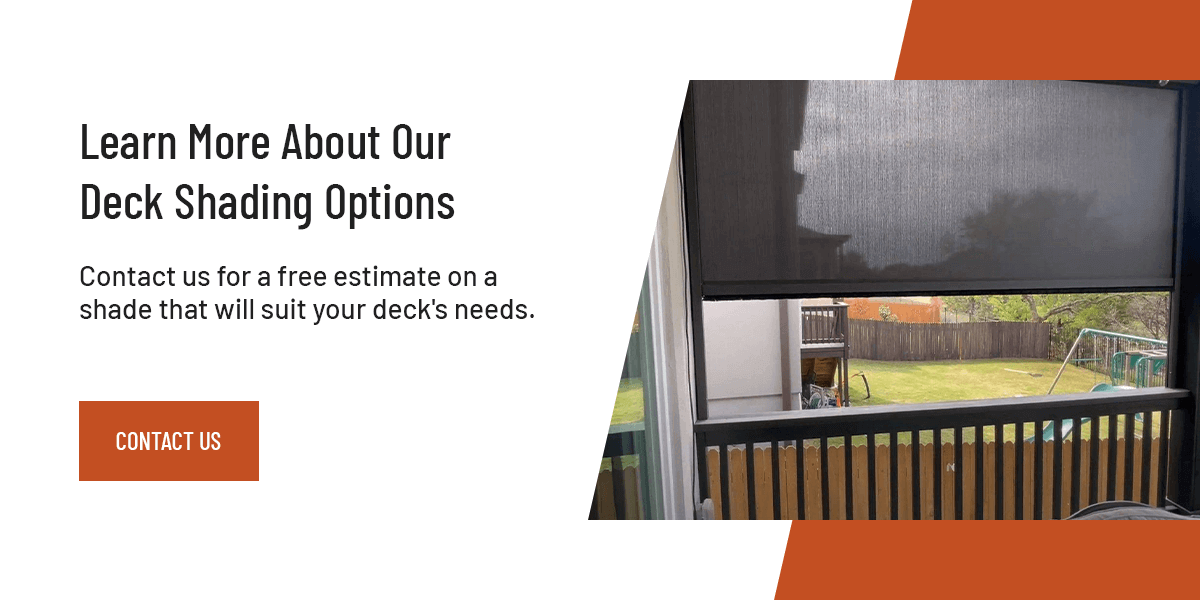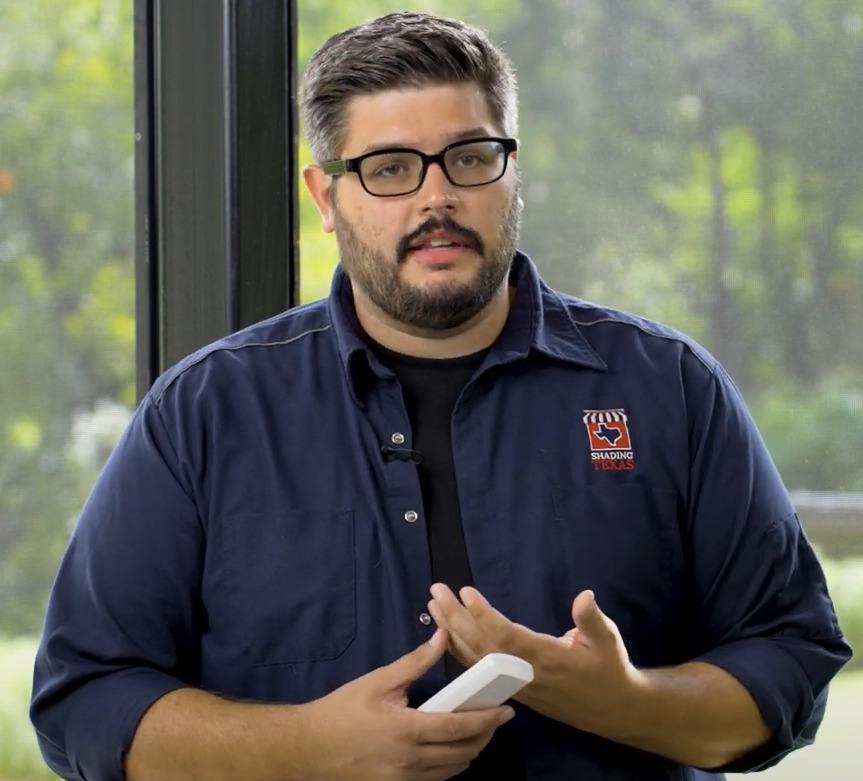 Matt Pierce has been working in the solar shade industry for over 15 years, providing sun protection in the extremes of Alaska and Texas. His dedicated team at Shading Texas will get your the sun solutions you need to enjoy your patios and homes for years to come by blocking out bugs, sun, wind, and rain!