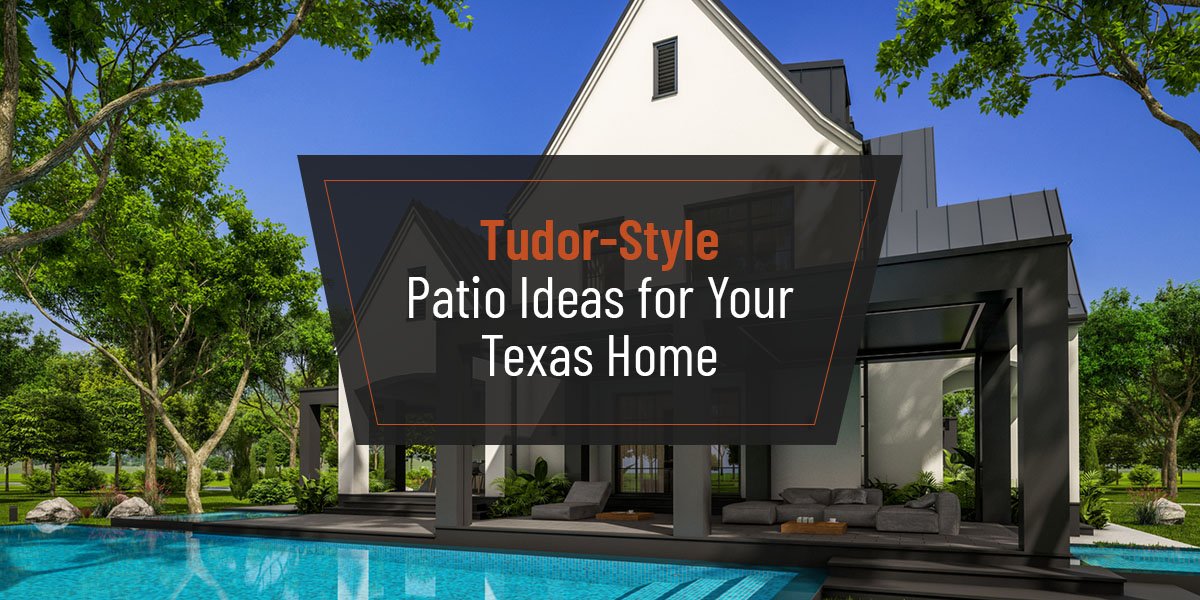 The Tudor style is a classic, traditional design that has remained popular for centuries. Add elegance and charm to your home's outdoor spaces with these Tudor-style patio ideas.
Four Additions That Create the Ultimate Tudor House Exterior
Tudor houses are a classic and beloved style with half-timbering and steeply pitched roofs. You can make your Tudor house look more refined by keeping that aesthetic cohesive across your outdoor living areas. Extend your outdoor space and elevate your Tudor-style estate by adding:
1. Premium Awnings
Awnings are the perfect way to add a touch of luxury and sophistication to your home. You'll find awnings in various colors and styles so that you can match any look or home aesthetic. Best of all, wind sensor technology protects your awning from wind damage.
2. Private Enclosures
A luxury patio enclosure is perfect for making your outdoor living space feel like home. With motors that open and close the enclosure at the touch of a button, you can enjoy your patio even when cold weather or rain hits. The premium fabric lasts for years and creates a UV barrier that protects against sun damage. What's more, insulating materials keep you warm in winter and cool in summer, so you can use your outdoor living space year-round.
3. Premium Patio Shades
Your patio is the perfect place to spend a summer afternoon sipping lemonade, reading a good book or breathing the fresh air. If your patio is too hot, you can create shade and boost your comfort with patio shades. We can customize classic tinted roller and solar shades to fit your home's color and Tudor architecture. Shades can reduce the temperature by up to 30 degrees Fahrenheit.
4. Versatile Patio Screens
The finest in privacy and security, patio screens can withstand most weather conditions. Our proprietary fabric blocks harmful UV rays and keeps insects at bay so you can enjoy your time outside without exposure to harmful sun rays or bugs. Our screens also have a unique pattern that blends into the background, making it virtually impossible for anyone to see through them.
Reach Your Outdoor Space Potential With Shading Texas!
Whether looking for a new look for your outdoor space or ready to make your existing patio more enjoyable, Shading Texas can help. Shading Texas is a leading provider of outdoor shading solutions in the Austin and San Antonio Areas. We offer many products to help you create the perfect haven in your Tudor home's backyard. Learn more about exterior shading by contacting our experts or calling 210-714-2605!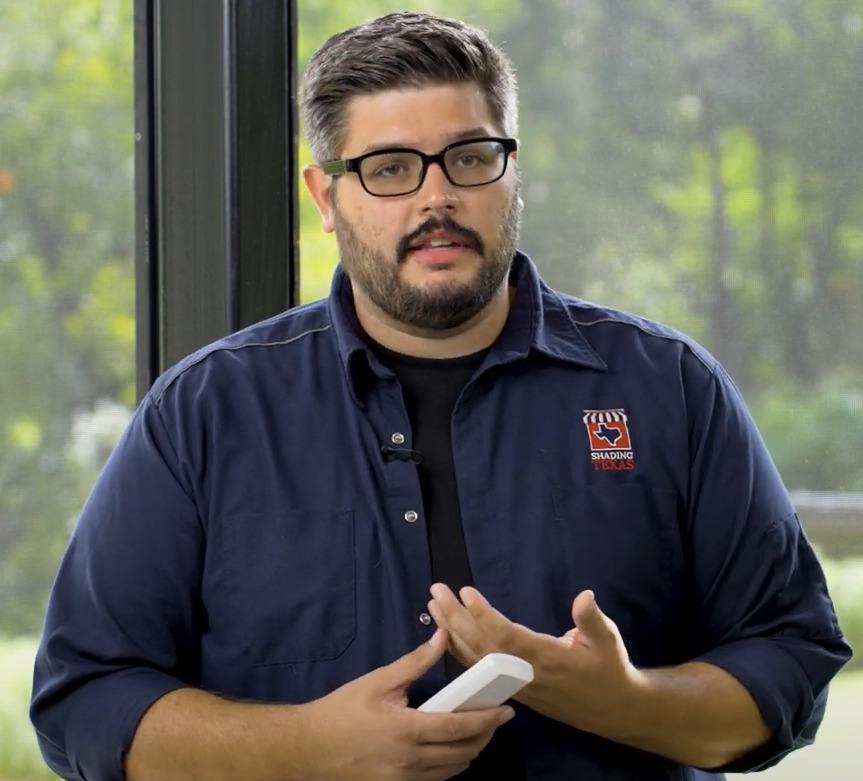 Matt Pierce has been working in the solar shade industry for over 15 years, providing sun protection in the extremes of Alaska and Texas. His dedicated team at Shading Texas will get your the sun solutions you need to enjoy your patios and homes for years to come by blocking out bugs, sun, wind, and rain!