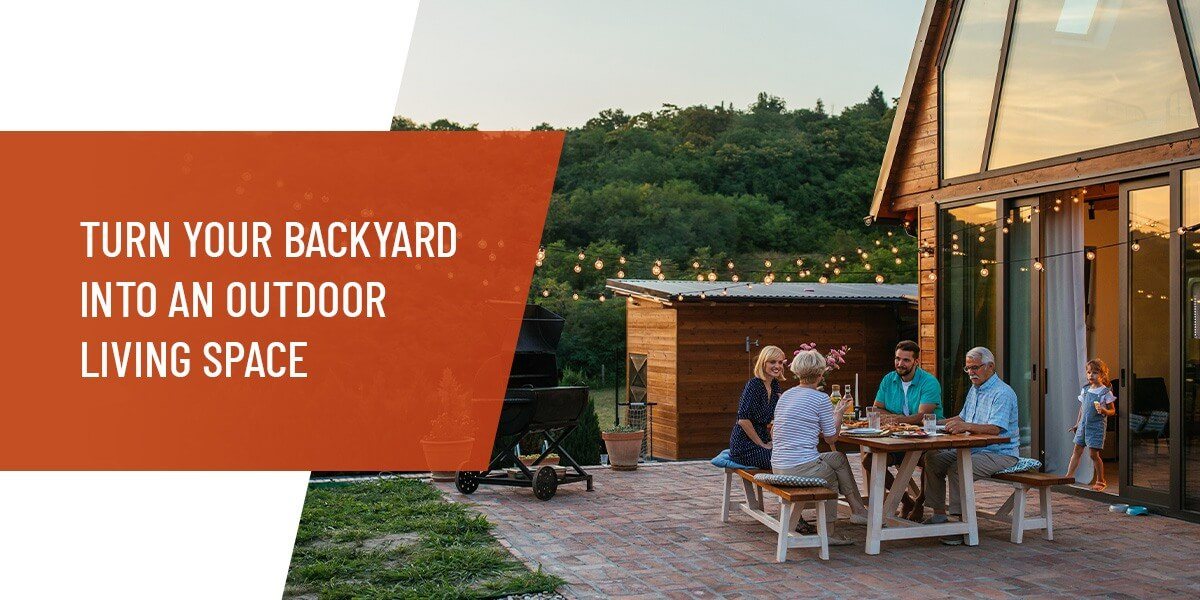 With a few backyard outdoor living space ideas, you can start getting a sense of how to transform your space. If you're wondering how to turn your backyard into an oasis on a budget, we've put together the details to help transform your space.
Outdoor Living Space Ideas
You don't need a degree in backyard design to create a livable outdoor space where you can relax, entertain, cook and more. Here are some elements you should consider:
Lighting: The right lighting creates a soft glow around a seating area, like lanterns, solar lights and lowlighting. Uplighting trees can create a dramatic look. You don't want to scrimp on lighting around any steps, stairs, walkways or cooking areas. You'll need bright lights to keep these areas safe at night.
Fire pit or fireplace: An open fire in your outdoor space instantly adds coziness and makes your space more usable on cool nights. A fire can keep bugs away, too.
Plants: Look for plants native to your area and consider your goals. Do you want lots of color, height to create privacy or just a green area to create a haven? Consider your plants' required maintenance, too.
Water: You can install a fountain, pond or even a smaller water feature that adds year-round beauty to your space and makes the area more inviting. If any children have access to your property, you'll want to be careful about adding a water feature.
Shade: Shade is an essential part of making your outdoor space functional, especially in Texas. Shade can create a cooler spot on hot days and protect you from sunburns, too.
Pergola: A covered pergola with four posts allows you to create a separate seating or dining area, helping you divide your outdoor space by function.
Retractable Awnings: Retractable awnings can cover up to thirty feet of your outdoor space, creating shade when you need it and retracting when you want full sun. Retractable awnings from Shading Texas also have sensors to automatically retract in bad weather and protect your investment.
Enclose Your Patio
Whatever kind of outdoor space you have, the right enclosure and shading will help make it livable by reducing temperatures and by offering protection from the sun. If you need help finding high-quality shade solutions right for your home, you can rely on Shading Texas's more than 60 years of combined experience.
Contact Shading Texas to speak to our team about your needs or get a virtual or in-person estimate!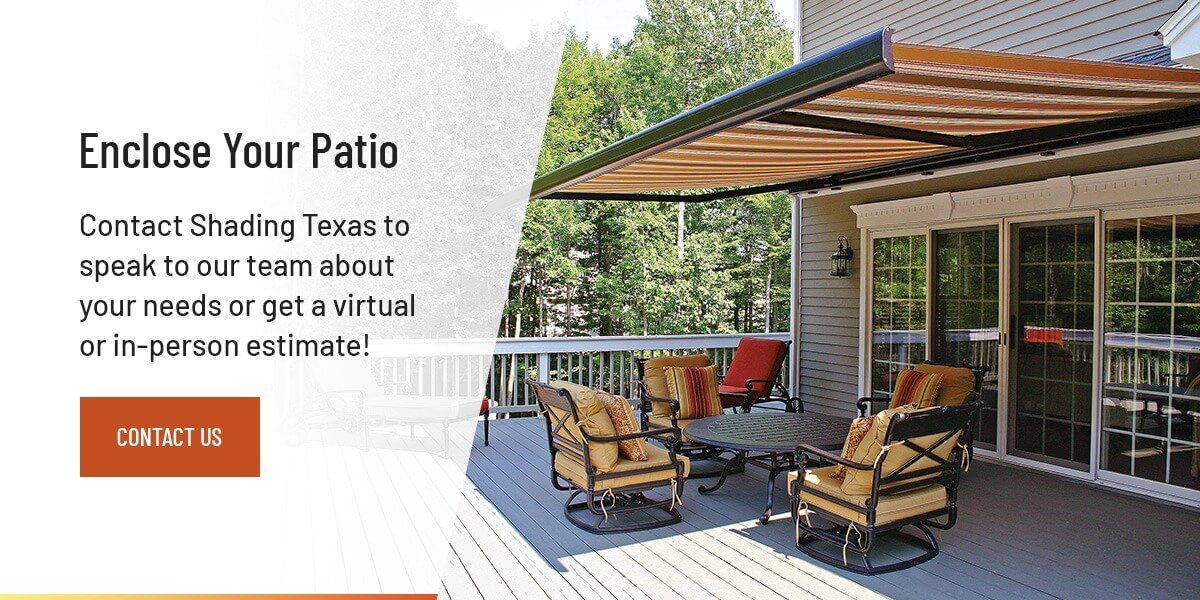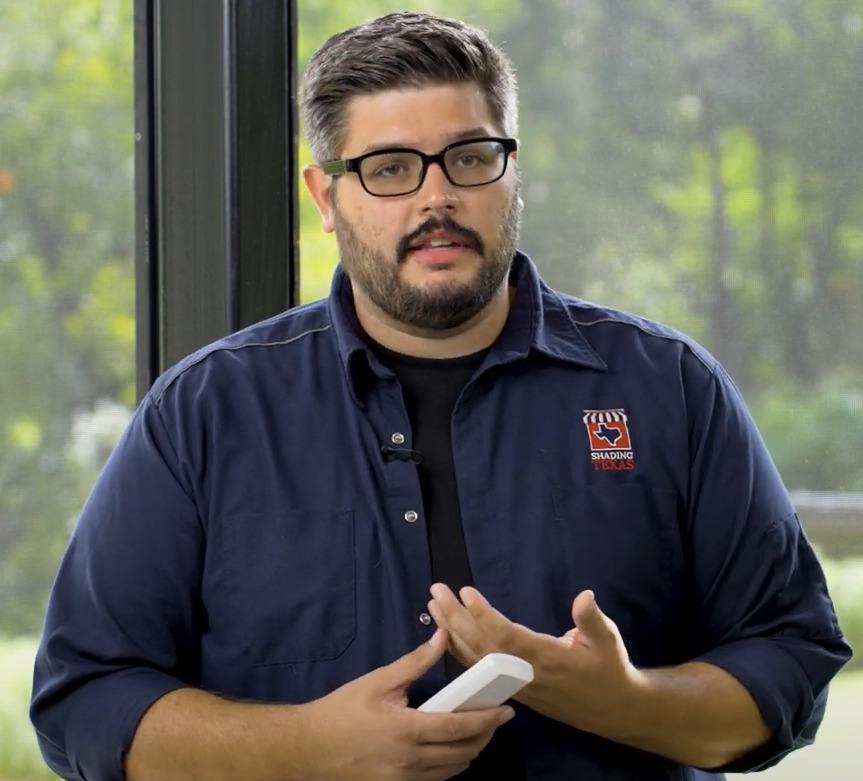 Matt Pierce has been working in the solar shade industry for over 15 years, providing sun protection in the extremes of Alaska and Texas. His dedicated team at Shading Texas will get your the sun solutions you need to enjoy your patios and homes for years to come by blocking out bugs, sun, wind, and rain!