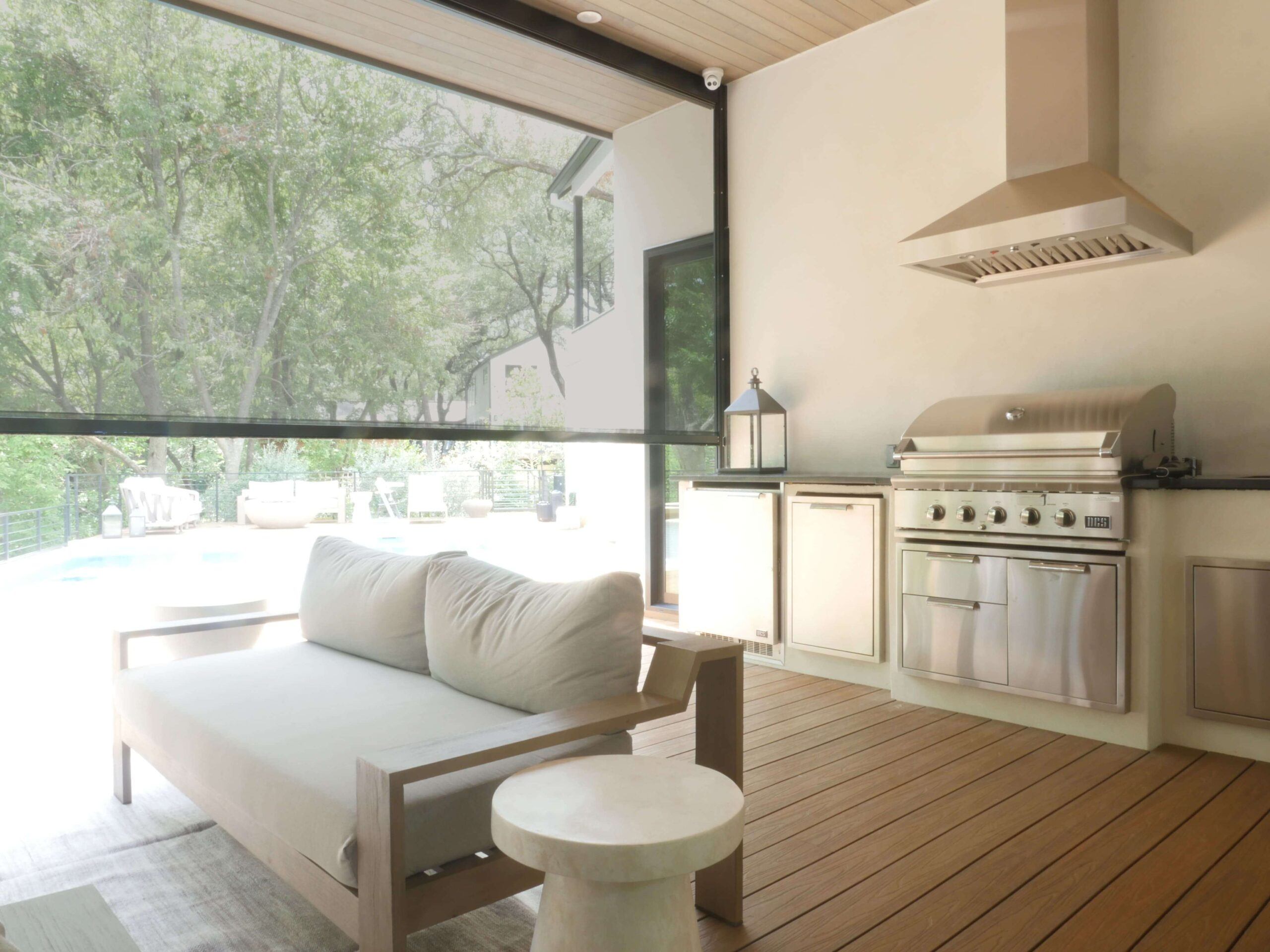 Whether you want to reduce the amount of Texas sunlight in your home or are trying to keep fire ants and other regional insects out, there are many types of patio screens you can consider for the outside of your home.
Patio Screens by Material
Often, patio screen types are classified by what the screens are made from. There are many different types of patio screen materials:
Vinyl-coated fiberglass: This option is competitively priced and sturdy enough to withstand Texas summers and winters. Fiberglass will not corrode, stain or rust, which is important in a region that receives significant rainfall. By covering the fiberglass in vinyl and powder-coating it, manufacturers make the structure stronger and even more impervious to the weather.
Aluminum: Solar screens from Shading Texas include aluminum options with a scratch-resistant powder coating and a lifetime warranty. Aluminum designs allow for many color options and will not tear easily, making extruded aluminum slats ideal for security screens.
Fabric: Densely woven material is often used for solar shades because it can reduce UV rays and prevent glare, excess heat and even small pests. It is designed not to move in the wind and is breathable enough to allow breezes through.
Galvanized steel: Galvanized steel screens were popular before the 1960s. While they are very durable, they are prone to corrosion, which can be an issue in Texas weather. It can also be harder to find fine mesh made from this material, which means small insects may get through.
Bronze, brass and copper: Bronze screens are made from a combination of copper and zinc. Bronze, brass and copper screens tend to be far more expensive than aluminum. They will have a bright shine when new but will eventually take on a deeper patina. These screens cannot be installed into aluminum frames, as doing so will lead to corrosion.
Stainless steel: Stainless steel is durable and will last for a long time, even with exposure to the elements. However, it is one of the more expensive screen materials.
Patio Screen Function
Considering screen function may be an easier way to decide which might be the best screen for you:
Pet-resistant: If you have pets, you'll want something that can withstand claws, such as a pet-resistant polyester or fiberglass.
Tiny-insect mesh: Are you concerned about small insects getting through? Finely woven fabric can keep them out.
Solar: Densely woven fabrics designed to offer sun protection can keep out up to 80% of the sun's rays.
Security: If security is your main concern, look for shutters that prevent would-be thieves from seeing valuables or observing your whereabouts.
Choose Shading Texas for Your Sun Screen Needs
Of course, you want the best type of patio screen for your home. You deserve no less. If you're not sure what type of screen might suit your property, contact us at Shading Texas. As specialists in outdoor screens, we understand the newest innovations on the market and know what works.
We can provide honest, professional suggestions and opinions as well as the quality products and installation you need. With a limited lifetime warranty on our Phantom Screens products and our own five-year installation warranty, we bring you peace of mind in more ways than one.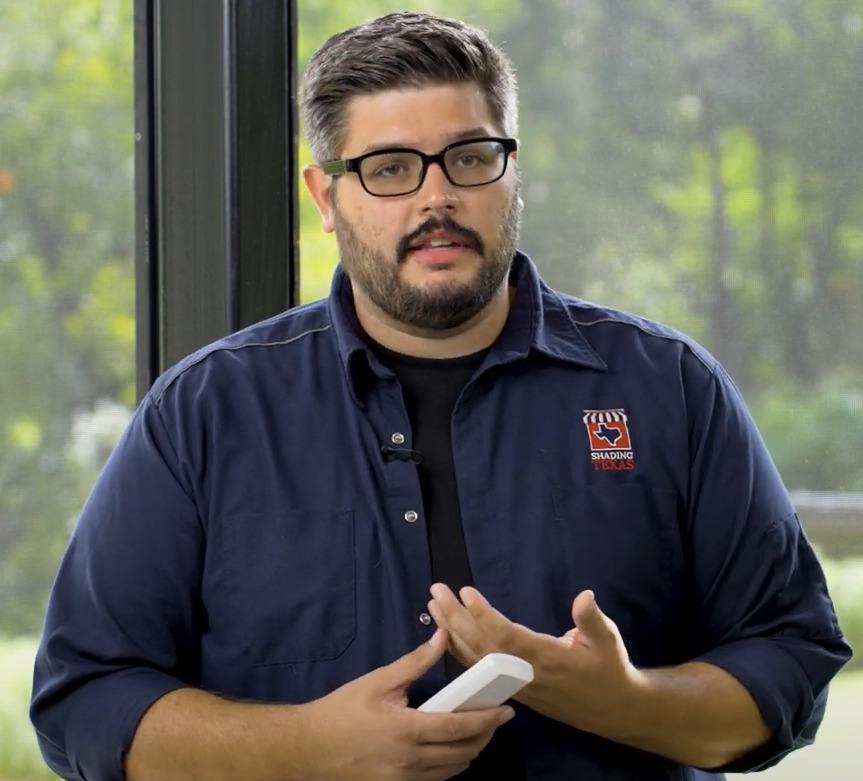 Matt Pierce has been working in the solar shade industry for over 15 years, providing sun protection in the extremes of Alaska and Texas. His dedicated team at Shading Texas will get your the sun solutions you need to enjoy your patios and homes for years to come by blocking out bugs, sun, wind, and rain!