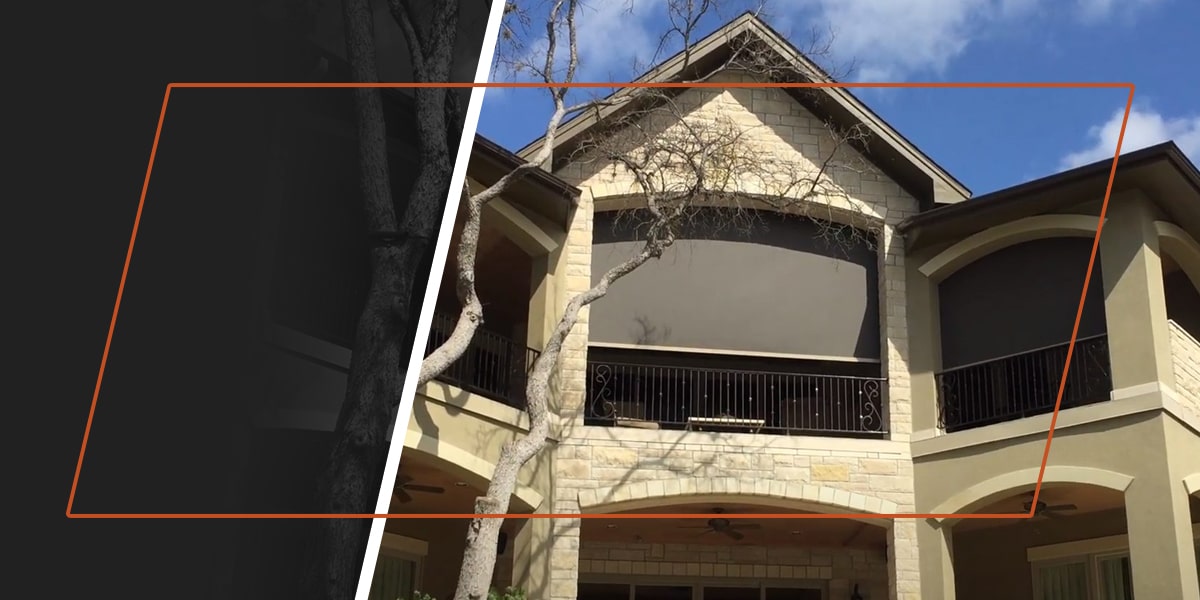 Solar screens are common summertime purchases because they keep outdoor living spaces comfortable in the heat. However, many people overlook the advantages of installing these fixtures on their patios when temperatures fall.
1. Block the Sun's UV Rays
While temperatures fluctuate, the sun shines all year long. Its harsh UV rays can damage your skin and belongings. Beyond the risk of sunburns, visible aging and cancer, UV rays can fade your furniture, flooring, fixtures and decorations.
Solar screens can help you keep your body healthy and your outdoor space looking as good as ever. These screens surround your patio with the touch of a button, allowing you to control the amount of light you experience. When you just the screens on a sunny day in the winter, you'll have the luxury of breathing in the fresh air and knowing you're protected.
2. Enhance Privacy
You sit on your outdoor patio to relax and unwind. However, if you live in a tight-knit neighborhood or near public facilities, you may want that space to be out of sight for neighbors and passersby. Since winter results in shorter days, you may rely more heavily on artificial lighting, which will put your activities on display more clearly.
Because solar screens are designed to block sunlight, they can also function as privacy screens. Solar screens are made of tightly woven mesh fabric and obscure people's view of you from the outside. However, you'll still enjoy a nice view of your surroundings.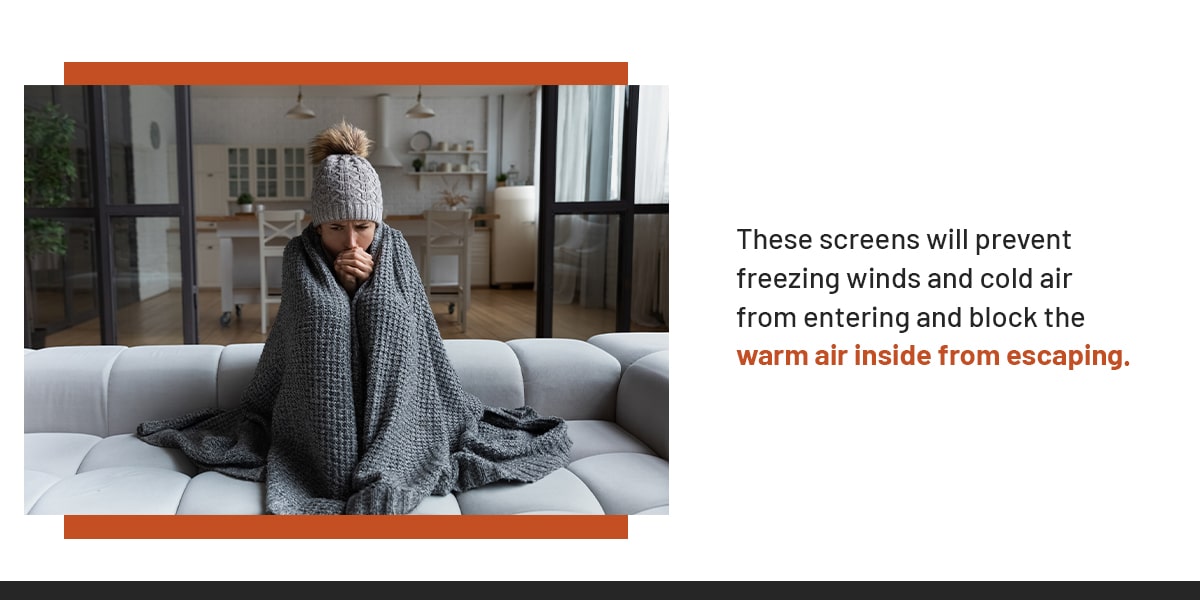 3. Increase Insulation Capabilities
Solar screens can reduce temperatures by as much as 30 degrees in the summer. They can also have the reverse effect during the winter, offering an additional layer of insulation to retain heat. These screens will prevent freezing winds and cold air from entering and block the warm air inside from escaping. You'll notice improved efficiency in your heating system, resulting in lower monthly energy bills.
4. Reduce Glare
While the summer sun spends most of its time directly above you, the winter sun appears lower in the sky. This angle can shine into your eyes and cause light to obstruct your view of computers and outdoor televisions. While the sun in winter can be great, solar screens will allow you to prevent unwanted light from getting in the way of your patio activities.
Contact Shading Texas for Solar Screens
Our experts at Shading Texas can help you create a comfortable patio in winter. Contact us online for more information or to request a free estimate today!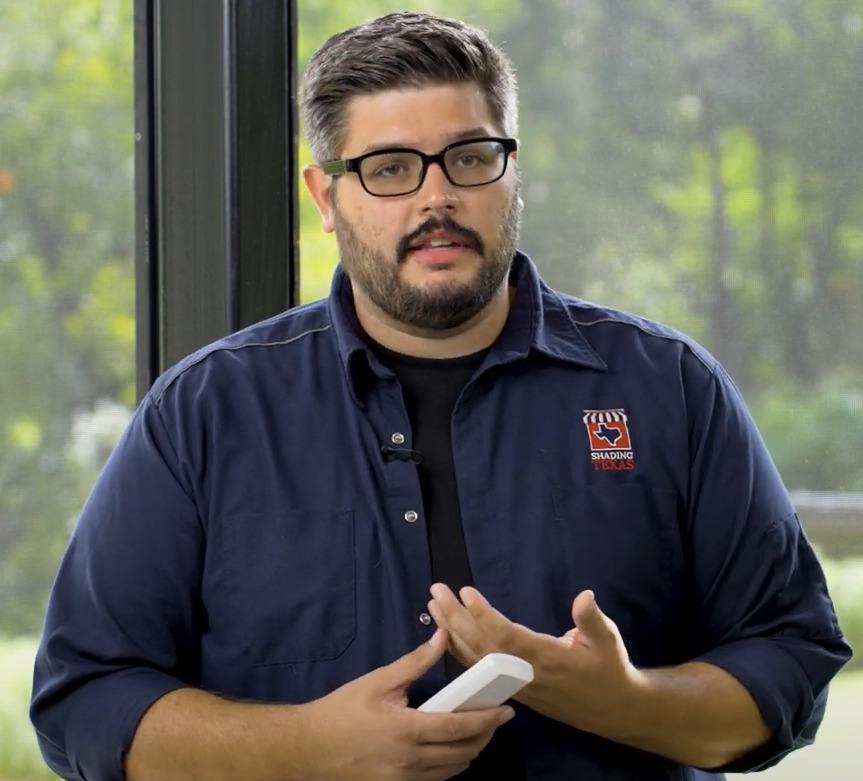 Matt Pierce has been working in the solar shade industry for over 15 years, providing sun protection in the extremes of Alaska and Texas. His dedicated team at Shading Texas will get your the sun solutions you need to enjoy your patios and homes for years to come by blocking out bugs, sun, wind, and rain!