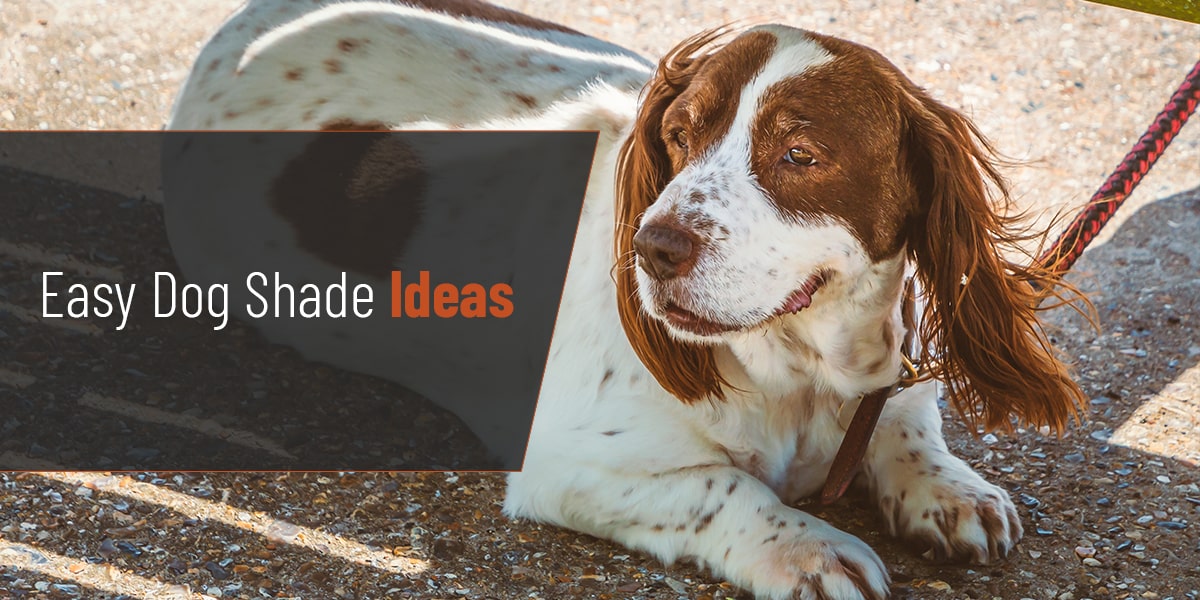 If your dog spends long periods outside during the summer, it's essential to keep them protected from the sun. Dogs overheat more easily because their thick coats of fur trap heat. Providing a sun shade can keep your dog cooler.
12 Easy Ways to Create Shade for Dogs
If your dog loves the great outdoors, then you want to ensure each minute is enjoyable—rain or shine! Protect your pet from the heat by creating areas of shade using yard-friendly techniques.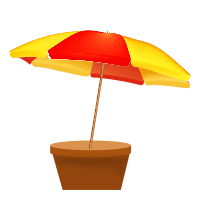 Planter Umbrella Stand
Just as humans flock to the patio tables with umbrellas for shade, your dog, too, can benefit from the shade created by an umbrella. But instead of the patio table serving as the umbrella stand, use a flower planter. A flower planter filled with topsoil and gorgeous blooms allows you to get the umbrella closer to ground level where your pup plays, as well as adding a pleasing permanent fixture in your yard. The planter umbrella stand is the perfect dog canopy for rain that will protect your beloved pet.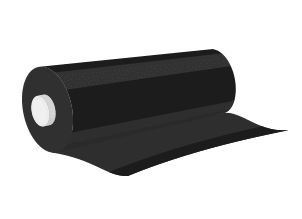 Landscape Fabric Roof
If your dog already has a chain-link run outside, drape half of the run with landscape fabric for shade. Because landscape fabric prevents light while still permitting oxygen and moisture through, it's a great medium for shade. Your dog won't lose airflow but will avoid harsh sun rays, especially if you purchase one with UV resistance.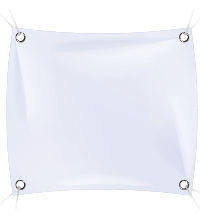 Sun Sails
Purchase a sun sail kit for a flexible triangle of screen-like fabric to hang up for your pet's shade—without blocking any breeze. Add additional sun sails as needed to create a larger shady space. Most sun shades are made of material that blocks the majority of UV rays. Sun sails allow water to pass through, so rain won't pool and weigh down the fabric. Sun sails are the perfect dog canopy shelter to protect your dog from heavy sun exposure.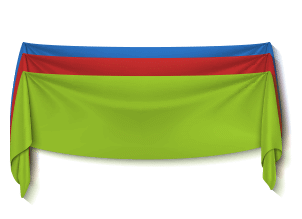 Cotton Awning
Create a colorful awning by hanging lengths of lightweight fabric or bed sheets between trees, posts or pillars for your pooch's patch of shade on the patio, grass or deck.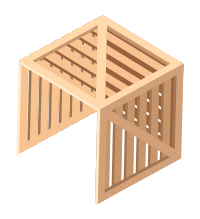 Pallet Pergola
A pet-sized pergola made with wooden pallets is another option for forming shade without blocking the breeze. Use one pallet to serve as the roof for a more open area. For a slightly more enclosed shelter, use pallets for both the roof and three of the walls.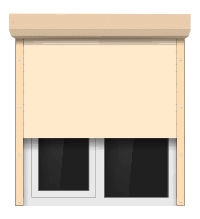 Sun Shade
Hang a retractable sun shade you can utilize when you need to generate some shade on your deck or patio. Your pet will love the protection you've given from the heat and direct sunlight.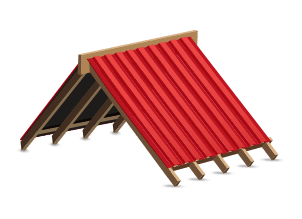 A-frame Roof
With an A-frame roof, Fido will have a spot out of the sun. By leaving two of the four sides open, you'll ensure your dog has airflow to help him stay cool.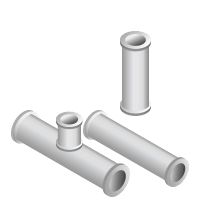 Canopy
A pop-up canopy constructed of PVC pipe and tent-like material can create a tunnel where your pup can escape for lower temperatures. Similar to the A-frame roof above, this allows for air to pass through and cool your dog in the process. The pop-up PVC canopy can make the perfect custom outside canopy for your dogs. Beyond providing shade, this solution can also act as a dog rain canopy, allowing your pet to stay dry outdoors.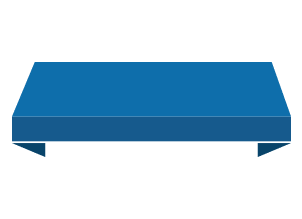 Architectural Awning
If your porch or patio is currently without an awning, you'll want to consider adding one to your home for the safety and comfort of your dog. An awning is a wise permanent addition to provide protection from the elements.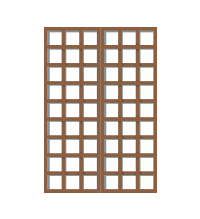 Lattice Wall
Consider adding a lattice wall to your garden or yard to generate shade from the shadow it casts. With so many designs to choose from, lattices are great aesthetic backdrops with a functional purpose.
Elevated Cot With Canopy
If your dog likes to lounge on a bed outside, consider upgrading their setup for maximum comfort outdoors. An elevated cot allows for airflow under your dog while a canopy overhead provides shade. An elevated cot with a sun cover is a great summer shade for dogs in your backyard.
Roofed Pen
If your dog plays outside in an outdoor kennel or playpen, consider adding a roof to their pen. You can often find covers to fit the specific size of your kennel. If you're looking for DIY dog shade ideas, purchase a tarp and attach it to the kennel yourself. You can also construct a roof from wood or corrugated metal.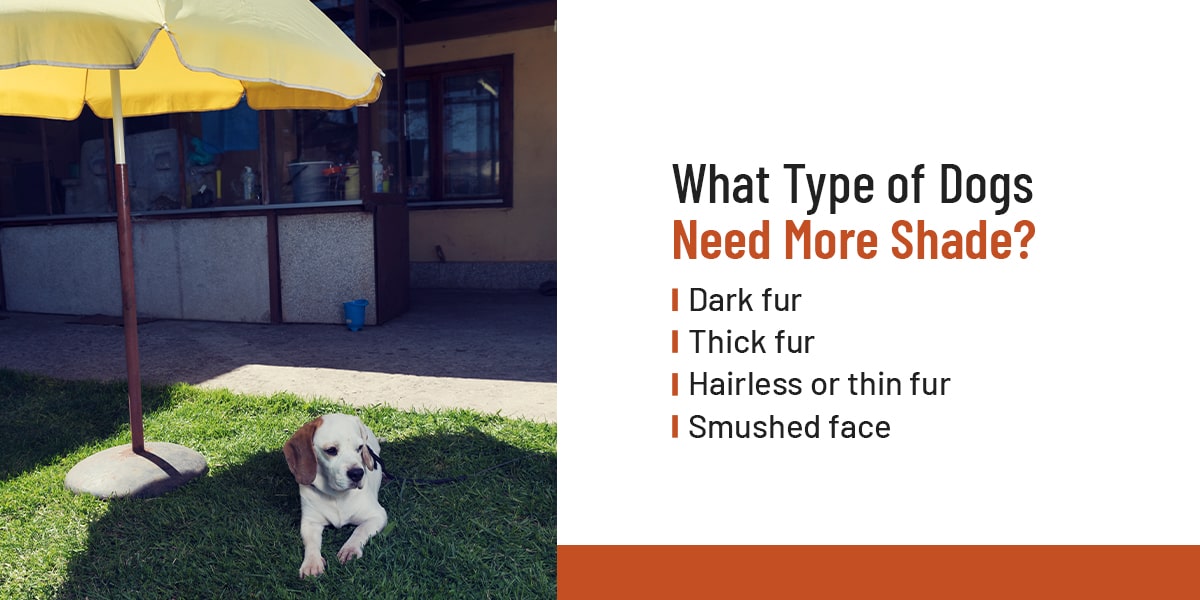 What Type of Dogs Need More Shade?
Certain dog breeds can get heatstroke faster in hot weather. Here are a few features that may mean your dog needs more shade:
Dark fur: A dark coat of fur absorbs heat faster in the sun, so keeping your black dog out of direct sunlight is essential for cooling.
Thick fur: Some dogs are bred to live in cooler areas, so they have thicker coats. If you have a thick-haired or double-coated dog breed, provide shade to prevent overheating.
Hairless or thin fur: If you own a hairless or thin-haired dog, your dog may be more susceptible to burns in direct sunlight.
Smushed face: Brachycephalic dogs, or dogs with smushed faces, often have trouble breathing. A hot day can increase the stress on your dog's airways as they pant to stay cool.
Learn More About Our Shading Options
The methods you use to keep yourself cool also work well for your furry friend. If you're looking for shade for dogs on your patio, consider a solar shade or add an awning to your deck. These solutions keep you and your pup cool on hot summer days. Contact us to learn more about shading options that will protect your pet!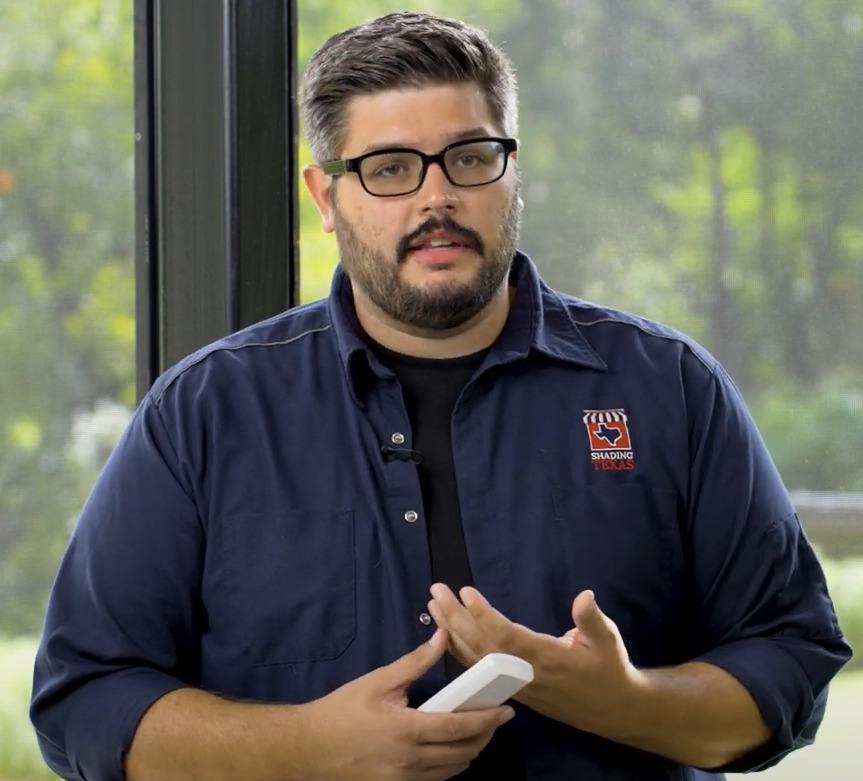 Matt Pierce has been working in the solar shade industry for over 15 years, providing sun protection in the extremes of Alaska and Texas. His dedicated team at Shading Texas will get your the sun solutions you need to enjoy your patios and homes for years to come by blocking out bugs, sun, wind, and rain!