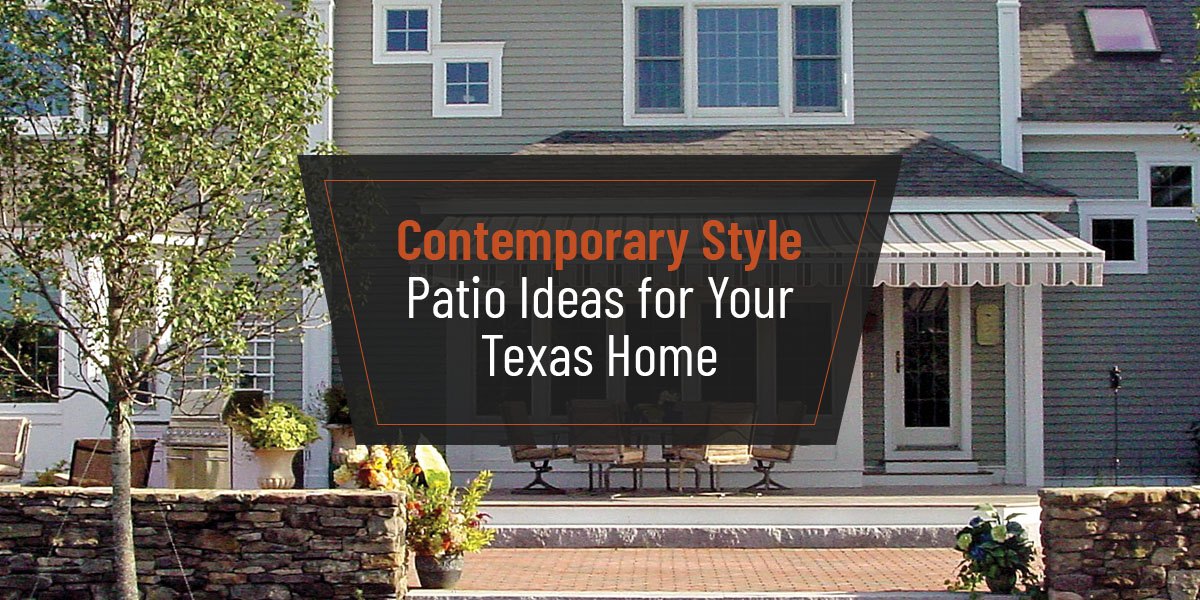 The state's beautiful weather makes Texas one of the best places to relax and entertain outdoors. That's why we're so excited to share some contemporary patio ideas for your San Antonio or Austin home.
Four Ways to Renew Your Outdoor Living Space
We all love to spend time outside. Whether you're reading on the deck, enjoying a barbecue with friends and family or just lounging in the sun, your outdoor space is an extension of your home and an essential part of your life. When it comes to outdoor patio ideas, there's always room for improvement! Four shade products that upgrade your contemporary outdoor living space include:
1. Awnings
Awnings are an unbeatable way to give your outdoor space a little more flair. Our motorized awnings automatically retract using wind sensors, keeping them safe during storms. They also come in various styles and colors, so you can choose something that fits your modern concrete patio style.
2. Patio Shades
Few things can beat relaxing on a patio and enjoying the afternoon with those you love most, but keeping the Texas sun at bay can be challenging. With the help of patio shades, you can enjoy your outdoor living space all day. Tinted roller shades offer nearly unlimited customization options. At the same time, solar shades come in many fabrics and reduce temperatures by up to 20 to 30 degrees.
3. Enclosures
Patio enclosures perfectly transform your outdoor space into a retreat from the world. They protect you from the elements while offering a fantastic view of your yard. You can control motorized enclosures with a remote or an app, giving you easy access anytime. With insulation potential and premium fabrics that last for years, covered patios are great choices for enjoying the outdoors.
4. Patio Screens
These versatile screens create a haven from the sun and other less-pleasant parts of being outside. A patio screen keeps insects out without obstructing your view from inside and enhances the amount of privacy you enjoy while relaxing in your backyard.
Contact Shading Texas Today
Shading Texas provides the highest-quality shade products in Dallas, San Antonio and the surrounding areas. Our professional designers will work with you to create a custom solution that meets your needs and budget. We understand that every property is unique, and we pride ourselves on giving each client the attention they deserve. Contact us online or call 210-714-2605 to learn more!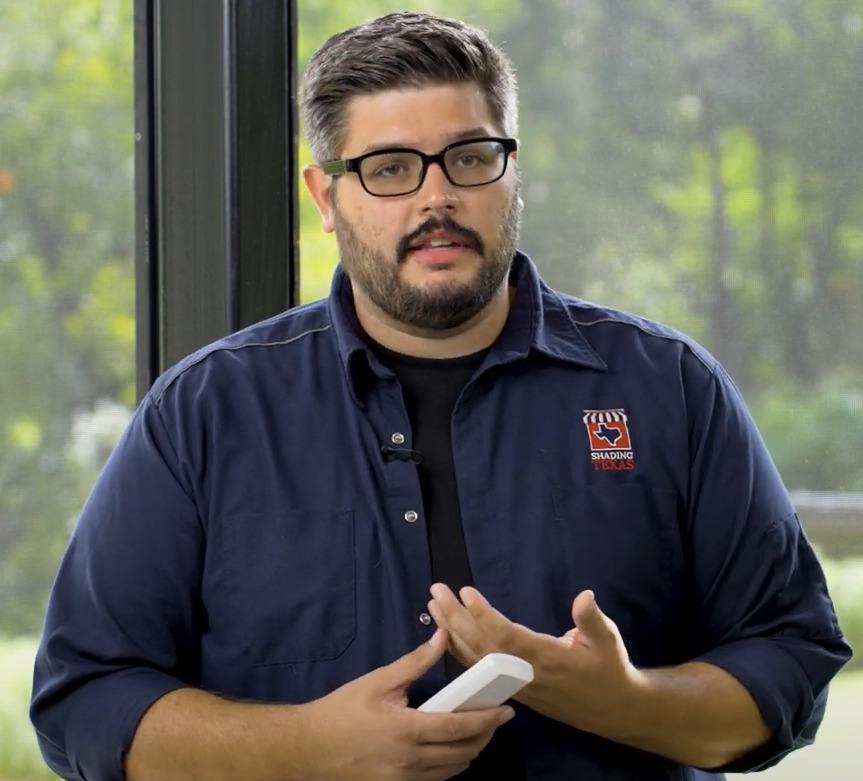 Matt Pierce has been working in the solar shade industry for over 15 years, providing sun protection in the extremes of Alaska and Texas. His dedicated team at Shading Texas will get your the sun solutions you need to enjoy your patios and homes for years to come by blocking out bugs, sun, wind, and rain!