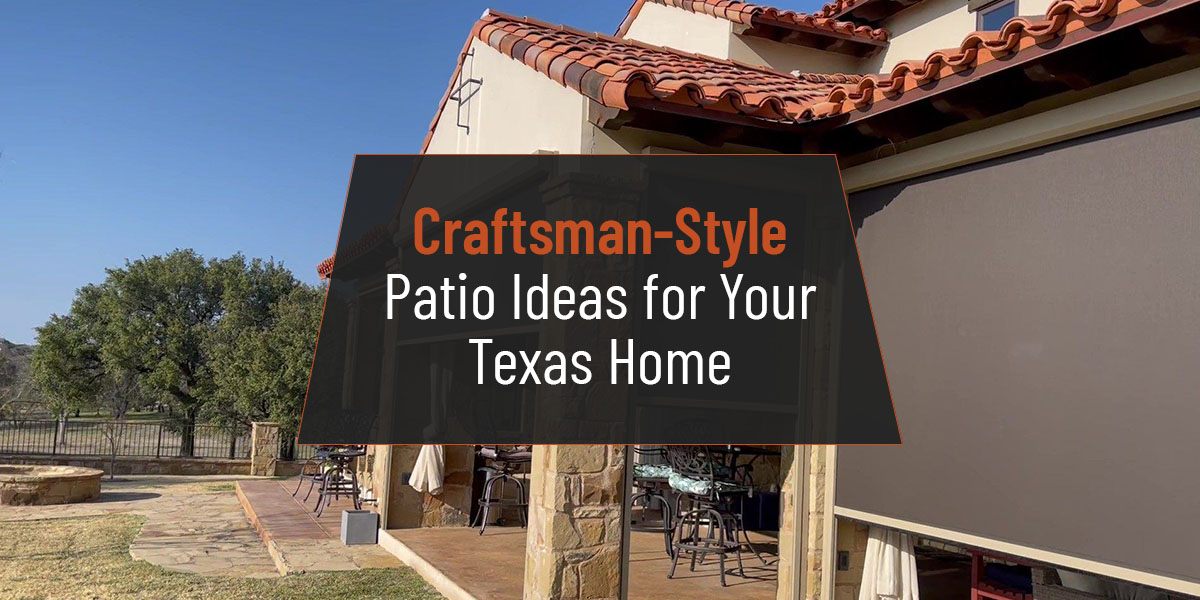 These patio ideas are the perfect place to start if you want to create a classic outdoor space. Inspired by the Craftsman style, these front porch and outdoor patio additions from Shading Texas will bring a timeless aesthetic to your outdoor living spaces. You can customize your choice to complement various styles and designs, from rustic to modern.
Elements of Craftsman Homes
Craftsman homes embody a beloved architectural style from the late 19th century. These homes feature natural materials, stone, brick and wide-open patios. Craftsman homes are known for their meticulous attention to detail, including in their outdoor spaces and front porches.
4 Ways to Elevate Your Outdoor Space
Your outdoor space should feel as much like a home as your indoor living areas. Whether you want to create a backyard retreat or an outdoor room for entertaining, you can boost your Craftmansman home's appeal and:
Contact Us Today to Rejuvenate Your Craftsman House
At Shading Texas, we want you to see and feel the difference our products make in your home daily. With our high-quality solutions and expert installation services, we can help you create the perfect environment for your family — one that reflects who you are, what you value and what makes you feel at home.
Contact us or call 210-714-2605 to learn more about how we can help you rejuvenate your Craftsman, Hill Country or modern home.