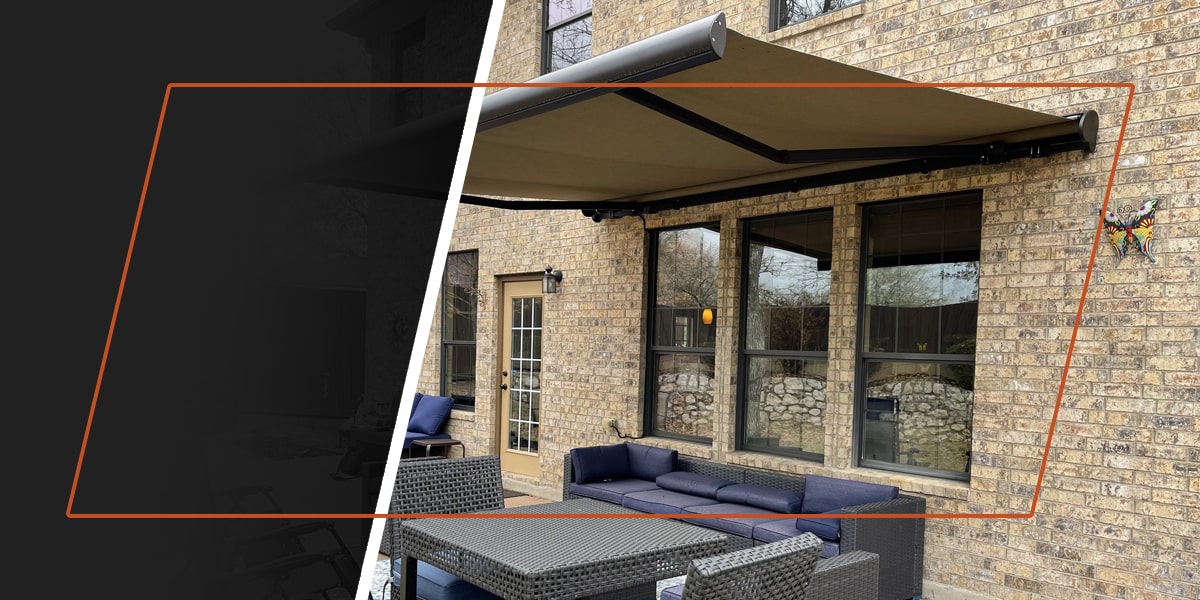 Awnings offer shade, protection and convenience in one appealing package. One question remains before you install yours — how long will a retractable awning last, especially one made from fabric?
The life cycle of a retractable awning depends on each of the shade's components. Let's explore the factors that influence your awning's overall longevity.
Durable Metal Frame
An awning's frame serves as its structure. Frames provide stability and keep the fabric taut so there are no sags or ripples. The expert installers at Shading Texas mount retractable frames using brackets attached to exterior walls, roofs and even bay windows.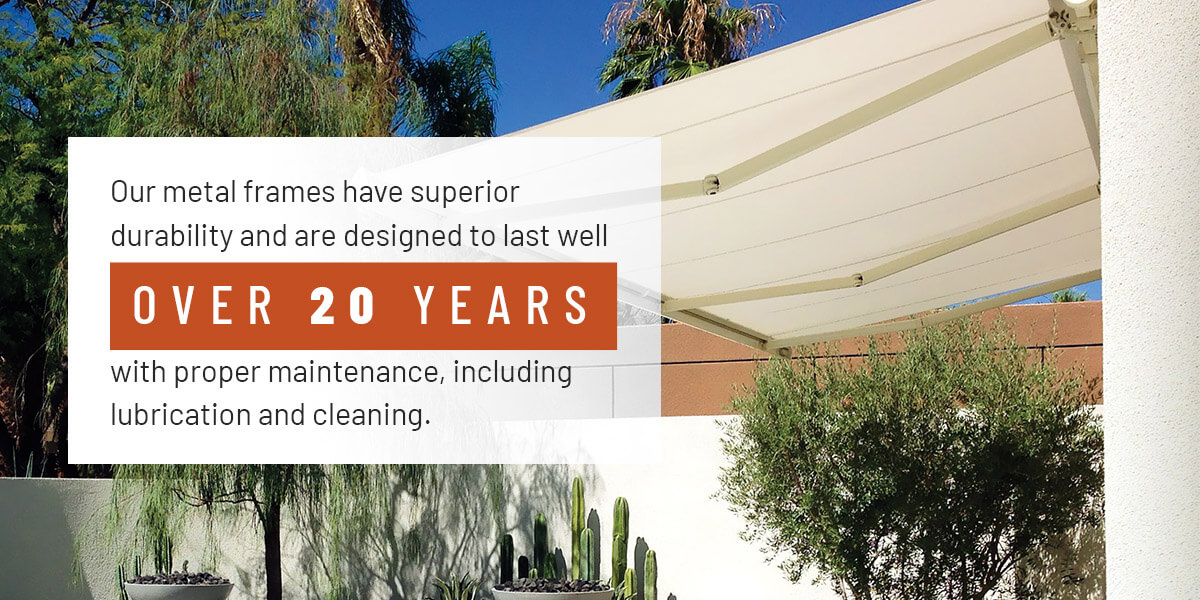 Our metal frames have superior durability and are designed to last well over 20 years with proper maintenance, including lubrication and cleaning. We also offer a lifetime warranty on all frames and arms, protecting your investment so you can enjoy your retractable awning for years to come.
Heavy-Duty Awning Fabric
An awning's fabric gives the shade its aesthetic appeal. At Shading Texas, we pair attractive design with strength in every fabric awning we create. With proper maintenance and cleaning, the high-quality awning fabric we use can last a decade or more.
You should always close your awning in inclement weather to prevent unnecessary damage. We offer awnings that include wind motion sensors that will retract your shade when those high Texas winds pick up. Moisture can also take a toll on fabric, so be sure to extend your awning fully on sunny days so it can dry.
Motorized Components
There's nothing like a motorized awning to maximize your comfort. Our motorization and automation technology allows you to open or close your canopy by remote control or with an app on your smartphone. Like the other parts of your awning, the shade's motor requires best practices to prevent breakage or malfunctioning.
If something does go wrong, we have your back. We offer warranty options for all motorized components. Whether you need a repair or a replacement, we're there if the unexpected happens.
World-Class Retractable Awnings From Shading Texas
At Shading Texas, we make retractable awnings that last. If you're ready to take the next step, contact us today. We can come to your home with a free, customized quote. We can't wait to provide you with a long-lasting awning you'll love.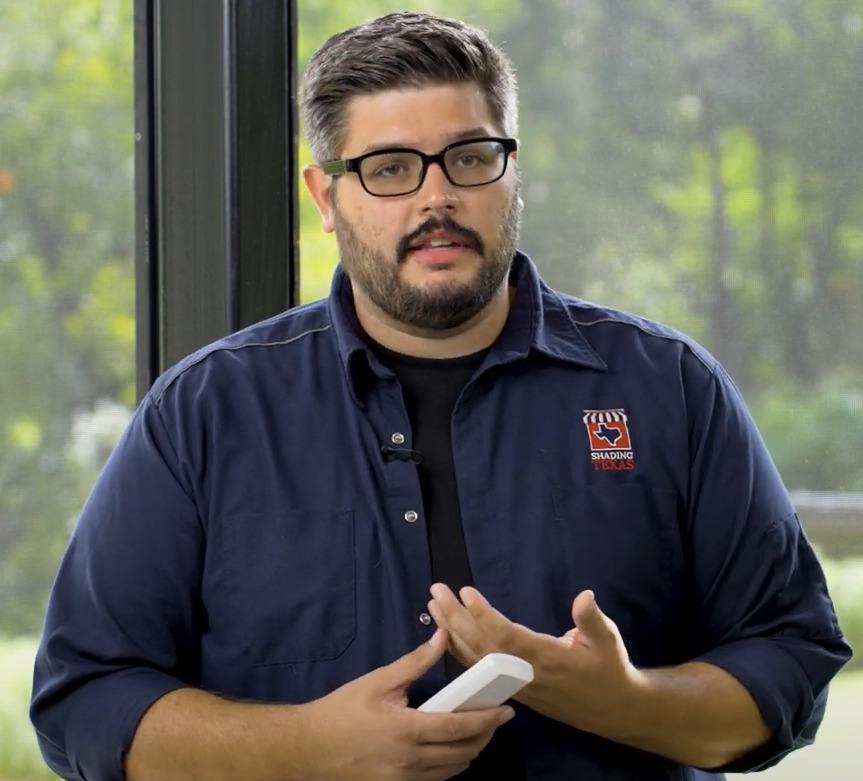 Matt Pierce has been working in the solar shade industry for over 15 years, providing sun protection in the extremes of Alaska and Texas. His dedicated team at Shading Texas will get your the sun solutions you need to enjoy your patios and homes for years to come by blocking out bugs, sun, wind, and rain!