Outdoor screens and awnings can last for many years with a little care. These surfaces are still exposed to the elements, and there are times when you will need to clean and repair your awning to make it last.
How Often Does My Awning Need to Be Inspected?
Inspect your awning seasonally to see if it needs to be serviced. Here's how:
Inspect visually: Examine the underside and top part of the awning to check for any stains, holes or damage. If you can't see the top, try using a camera, or take a look from a second-story window that overlooks your patio.
Check around the awning: Make sure you trim back any trees or shrubs that could come into contact with the surface or any components. Sap from plants can cause stains, and small twigs or branches that come into contact during heavy winds can cause tears.
Verify the mechanism: If you have a retractable awning, check to make sure it opens and retracts correctly without any unusual sounds.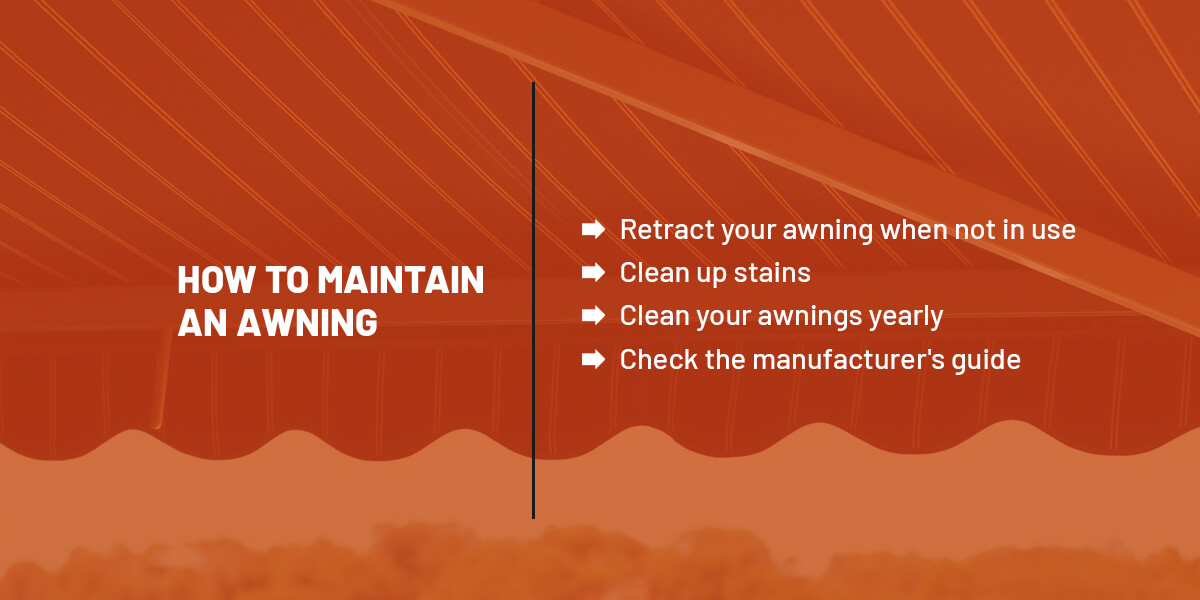 How to Maintain an Awning
Your awning is a key feature of your deck or patio. Here's how you can care for it:
Retract your awning when not in use: During storms and high winds, make sure to retract your awning. You can also retract your awnings on sunny days if you're not using them to protect the fabric from heat and UV rays.
Clean up stains: If you notice a spill, stain or bird droppings on your awning, clean them right away before they cause permanent stains and damage. Mild soap and water should be enough.
Clean your awnings yearly: Once a year, clean the top and underside of your awning. Start by sweeping gently to dislodge any debris and then use very mild soap and lukewarm water with a gentle brush and light pressure to clean. Rinse away all the soap and water. Complete these steps on a sunny day so your awning can dry completely.
Check the manufacturer's guide: Your awning manufacturer or installer may have additional suggestions for how to keep your awning looking its best.
Get in Touch With Shading Texas
With a retractable awning from Shading Texas, you're backed by one of the best warranties in the industry, so you can enjoy your awning with total peace of mind. To learn more about our patio enclosures, screens and more, contact Shading Texas today.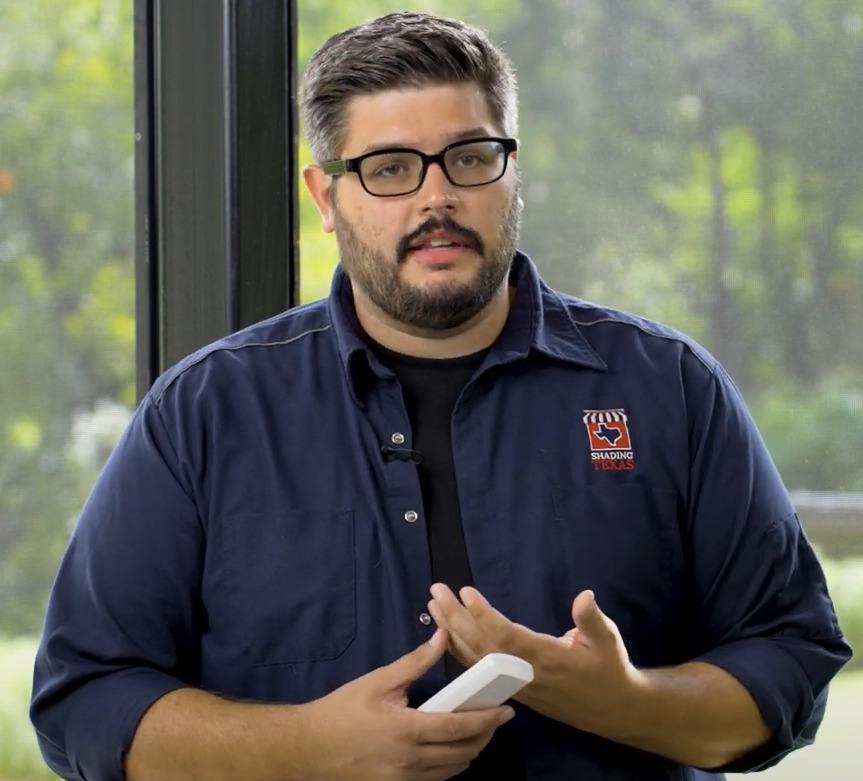 Matt Pierce has been working in the solar shade industry for over 15 years, providing sun protection in the extremes of Alaska and Texas. His dedicated team at Shading Texas will get your the sun solutions you need to enjoy your patios and homes for years to come by blocking out bugs, sun, wind, and rain!