Did you know that children are sedentary 8-10 hours a day on average? Activity is important, and playing outside benefits children because it helps them interact with nature and gives them a dose of vitamin D.
Prying young ones away from video games and TV doesn't have to be hard. Check out these 7 ways to keep your kids active outside this summer.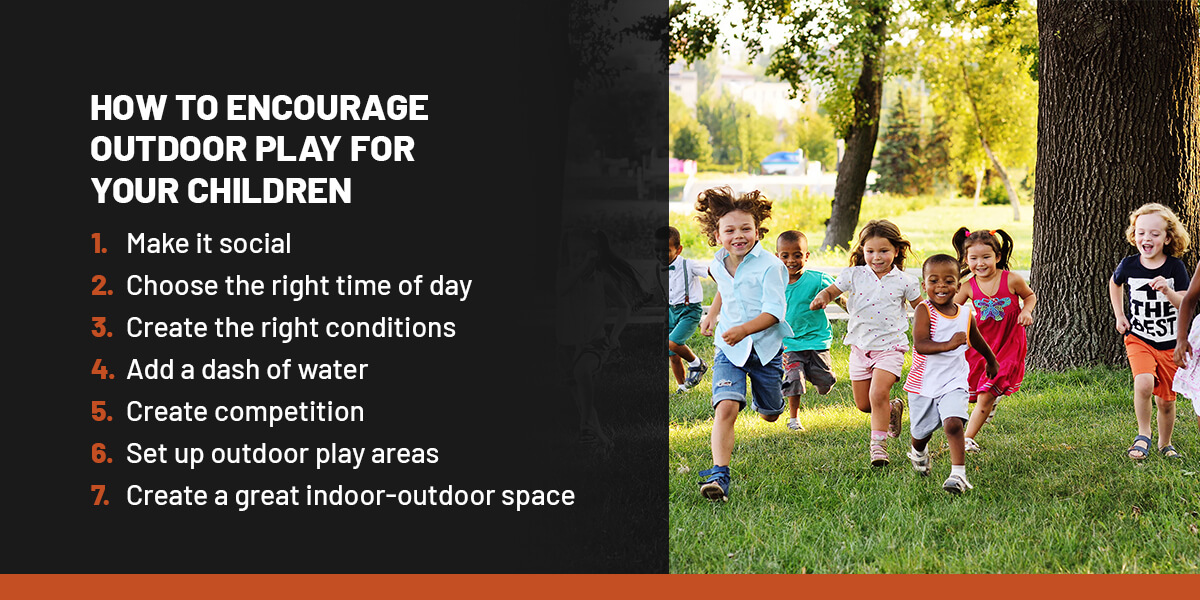 How to Encourage Outdoor Play for Your Children
Follow these tips to get your children excited about physical activities outside:
Make it social. Kids are more likely to play outside if they're not alone. Get outside as a household to play tag, scavenger hunts or charades. Or set up play dates or play parties with your kids' friends.
Choose the right time of day. Mornings and evenings can be more inviting during the summer when it's cooler. Plus, the late evening and early night can be a great time to play flashlight tag or do some stargazing.
Create the right conditions. Make sure kids have snacks, water and shade. Apply sunscreen regularly and make sure they're supervised. In the Texas sun, it's a good idea to take breaks in the shade to prevent heat exhaustion.
Add a dash of water. Setting up a pool area is a great option if you can keep your pool secure and always supervise kids when they're swimming. Swimming is a fun and low-impact activity most children love. For more ways to stay cool, set up a sprinkler for kids to run through, or create your own slip-and-slide with a hose and plastic sheeting from the hardware store.
Create competition. Gamifying outdoor activities can make a big difference. Have kids compete against each other or against you in races, leapfrog or any other activity. Hand out prizes or put the winner on a written leaderboard.
Set up outdoor play areas. Swing sets, sandboxes and other classic play areas give kids lots of options. Create different game areas with hula hoops, jump rope and other physical activities to keep outdoor playtime fun and exciting.
Create a great indoor-outdoor space. An inviting outdoor area makes leaving the indoors a lot more appealing. Installing a patio enclosure or patio shades to your outdoor area creates a secure space where your kids can stay cool and still play outside.
Encourage Outdoor Activities With Shading Texas
The team at Shading Texas has more than 40 years of experience installing exterior shading products. Our retractable awnings, patio enclosures, shades and other customizable solutions can help you create a secure, comfortable space for the whole family. Contact Shading Texas to get started today.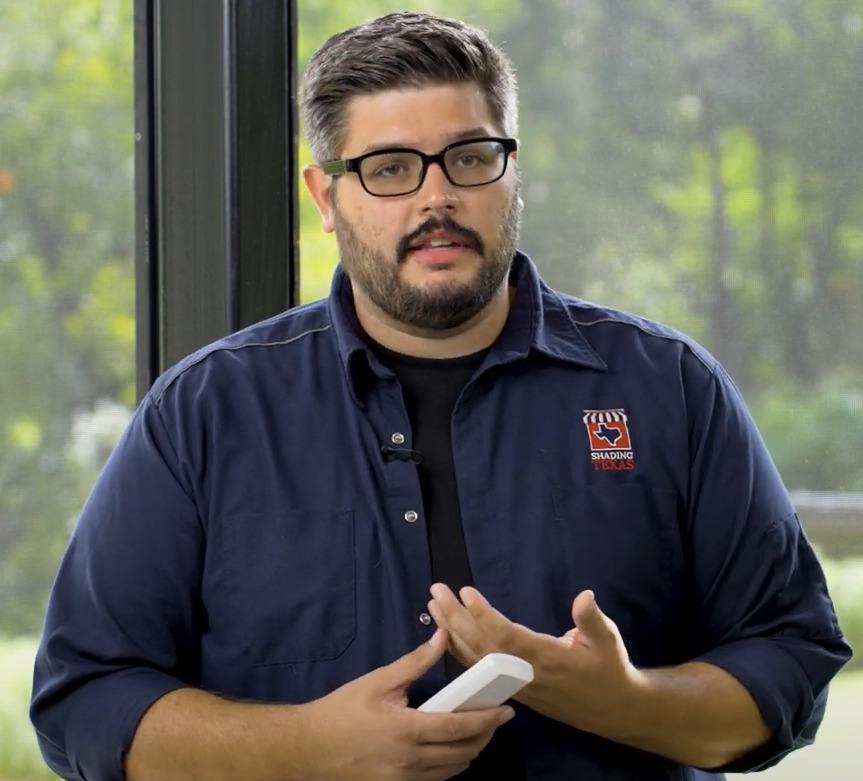 Matt Pierce has been working in the solar shade industry for over 15 years, providing sun protection in the extremes of Alaska and Texas. His dedicated team at Shading Texas will get your the sun solutions you need to enjoy your patios and homes for years to come by blocking out bugs, sun, wind, and rain!