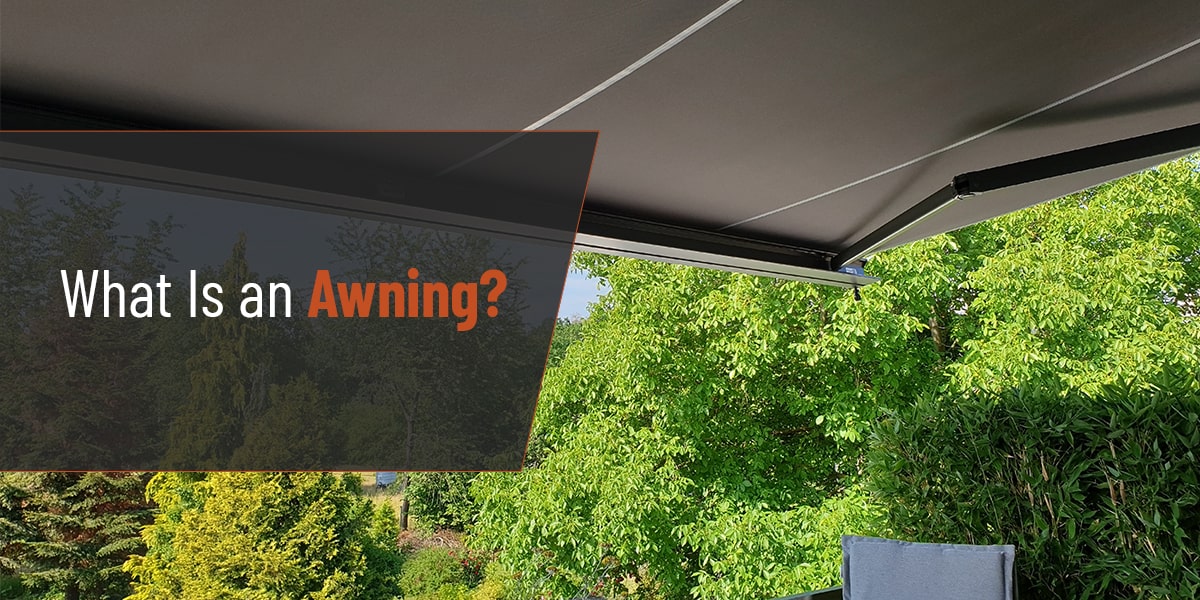 An awning is a piece of fabric or material stretched over a frame used to block sun and water. Awnings can serve a practical and a decorative function for your home.
Types of Awnings
Here are the main types of awnings.
Stationary
These types of awnings attach to your outside wall. They can be located anywhere so long as they block the elements. Stationary awnings are made to keep designated areas clear from the sun. One of the downsides of a fixed awning is its inflexibility and higher maintenance cost. Because an awning is stationary, any extreme weather can place duress on the material. It's designed to stay put, not to move. Extreme weather means regular maintenance, with costs that can add up over time.
Retractable
Retractable awnings provide the same function as a stationary model. These can move back and forth when needed. This option offers great shade, greater versatility and lower fixing costs. These models are best suited for patios or outdoor decks. Motorized retractable patio shades can be deployed when the sun is harshest. On a cool day, the canvas can be retracted, letting you take in the sun.
Patio Awnings
These awnings attach to the side of a house and extend diagonally downward to block sunlight over outdoor living spaces. Patio awnings can be made of a fabric material that either retracts or is stationary.
Pergola Awnings
These awnings typically have a wooden base and a flat top. Fabric is stretched over the top to provide shade. Sometimes these awnings attach to the side of a house, or they may be freestanding in a yard to cover a grilling space or a lounge area by a pool.
Freestanding Awnings
Freestanding awnings have a fabric top connected to a metal frame that provides shade. Unlike retractable or stationary awnings, these awnings are not fixed in place.
Conservatory Awnings
A conservatory is a room with a glass roof and walls. Often the room serves as a sunroom or a greenhouse. Conservatory awnings extend to cover the glass and prevent the room from becoming overheating.
Window and Door Awnings
These smaller awnings provide shade over windows and doors. They prevent too much sun from streaming into windows, as excess sunlight can quickly heat a room.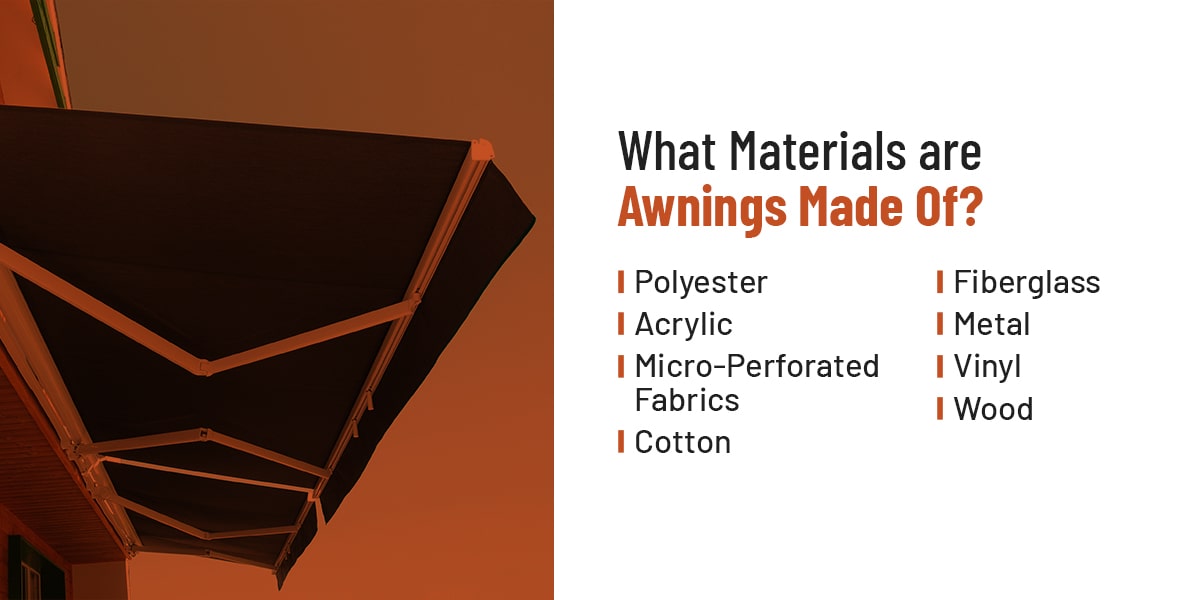 What Materials are Awnings Made Of?
Depending on what purpose you want your awning to serve, you might want to choose a different type of material. Awnings typically can be constructed using acrylic, cotton, fiberglass, metal, vinyl, wood and more.
Polyester
This synthetic material is durable, waterproof and flame retardant, making it an effective material for sun shades. One downside of the material is that it fades faster than other awning materials. If your polyester awnings often endure direct sunlight, they might fade quickly.
Acrylic
Acrylic is a synthetic material that withstands and repels moisture. Acrylics are made of high-quality fabrics that are used to enhance any type of awning. The material also prevents any fading on homes or furniture, providing effective protection from solar rays. Acrylics also make a retractable awning strong yet able to move.
Micro-Perforated Fabrics
This fabric contains small holes, allowing for ventilation. This innovation makes this fabric useful for scorching climates where shade and airflow are necessary. The small holes also allow visibility through the fabric. The material is UV-resistant and easy to clean as well. One downside of this material is that it's typically pricier than other awning fabrics.
Cotton
This material is a traditional fabric that can be placed over a frame. If you use cotton, you must make sure the weave is tight and coated with several layers of protection. Without it, standard fabric would let rain and even limited amounts of UV rays through the awning, retractable or otherwise.
Fiberglass
This type of awning offers the resilience of metal with much less weight. Fiberglass can withstand the elements and is much easier to manage than metals. A fiberglass awning can come in a range of colors to provide the result you need to protect your patio from the sun. While it is a versatile material, fiberglass can become brittle and break over time.
Metal
Before acrylic awnings, metal (specifically, aluminum) awnings were the solution to covered spaces. They are still prevalent thanks to their sturdy build. While you may want a more resilient material, metallic awnings are much noisier. Also, once the metal dents, it can be difficult to return the material to a smooth finish.
Vinyl
Vinyl is one of the most common types of awnings present today. An awning is often coated with vinyl to add a layer of protection from UV rays, rain, heavy winds and more. The vinyl preserves the flexibility of the canvas, which works well for retractable models. This model provides the ultimate shade when you need it on your patio.
Wood
In some cases, buildings have used wooden awnings to provide a secure harbor from the elements. It is a green material that requires little manufacturing effort if made correctly. While they can be sturdy, wooden awnings react poorly to moisture. They also pose a greater fire hazard to the home if elements get too out of control.
Need Your Own Amazing Awing?
Something is missing in your life, and it's an awning. These structures provide a range of benefits for your home, including increased visual appeal and usefulness, especially in hot, sunny climates like Texas. The wide array of styles and materials for awnings allows you to choose one to match your taste.
Every house needs an awning, and Shading Texas can help you with all your awning needs. Contact us for more info.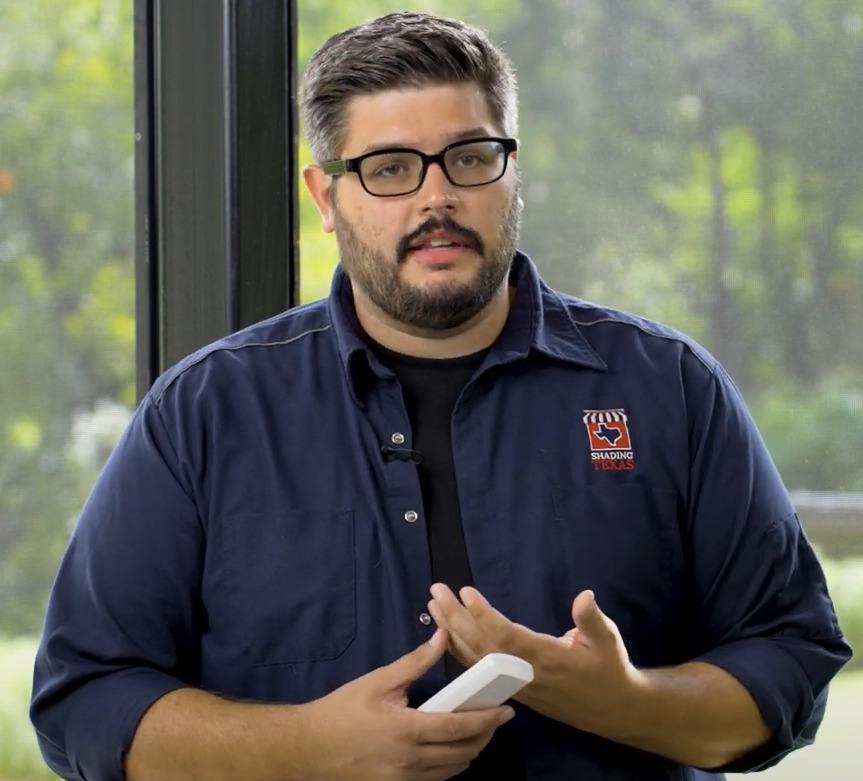 Matt Pierce has been working in the solar shade industry for over 15 years, providing sun protection in the extremes of Alaska and Texas. His dedicated team at Shading Texas will get your the sun solutions you need to enjoy your patios and homes for years to come by blocking out bugs, sun, wind, and rain!