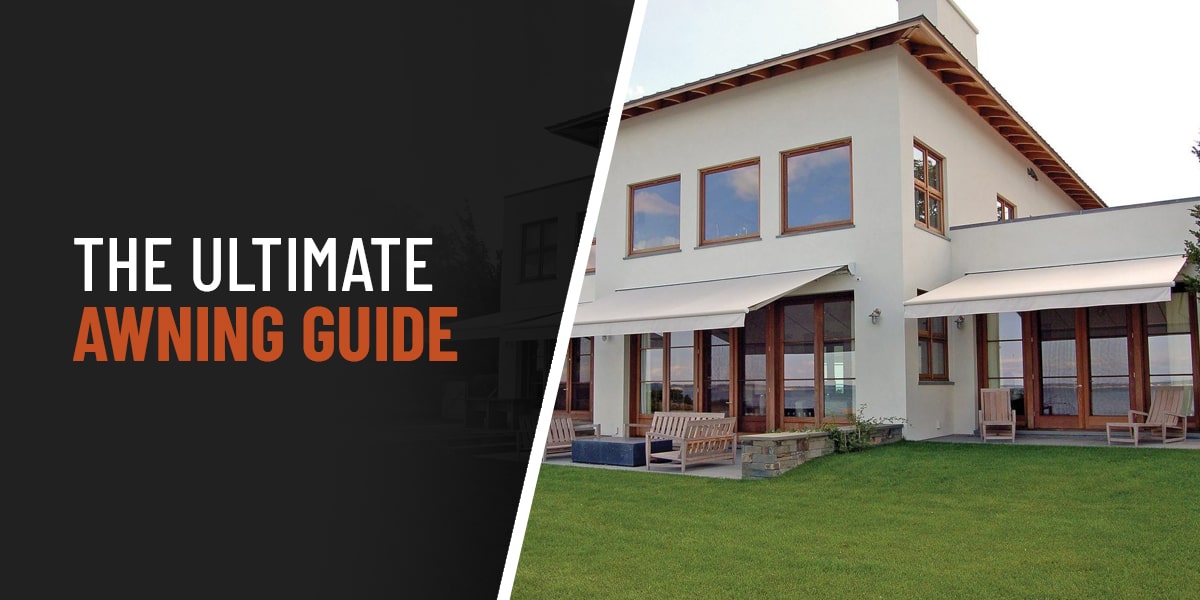 Awnings are a fine addition to any home or business.
Not only do they add visual appeal, but they provide protection from the sun and rain.
If you're thinking of buying new awnings, or even if you're just curious, we've compiled all the basics you should know.
Styles of Awnings
There are many designs, styles, fabrics, colors, features and options available in awnings today. Your professional awning supplier can provide you with ideas and budgets for the awning that fits your needs.
Patio awnings: These awnings attach to the side of your house and extend over an outdoor space to provide comfortable shade for relaxing and keep your home cooler.
Pergola awnings: These awnings have a square wooden frame with fabric or other materials laid on top to provide shade.
Freestanding awnings: Freestanding awnings are much like pergolas but usually consist of a metal or plastic frame with a sloped top.
Conservatory awnings: If you have a glass conservatory space, these fabric awnings stretch over the top to keep the area cool when it is sunny.
Vertical awnings: As the name implies, these awnings hang straight down. They're often used to enclose patio spaces.
Window and door awnings: These smaller awnings stretch over windows and doors to block sunlight.
Awning Shapes
Here are the most common shapes available for awnings.
Traditional

The traditional frame is comprised of a down-slanting front panel with or without two side panels or ends. It can be either fixed or retractable. What gives the traditional style such great appeal is that, as mentioned before, retractable frames are best for providing protection over large areas like porches, patios and decks. Traditional frames are the only ones that grant shelter when necessary and allow sunlight when desired.
Dome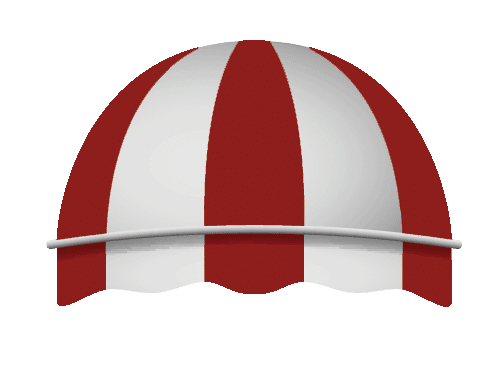 A dome-shaped awning is usually used for covering small entryways and windows. Its quarter-sphere shape provides better protection from the sun and rain from all angles. Similar to the dome-shaped frame is the elongated dome. This style works best for long windows or larger entryways.
Convex/Concave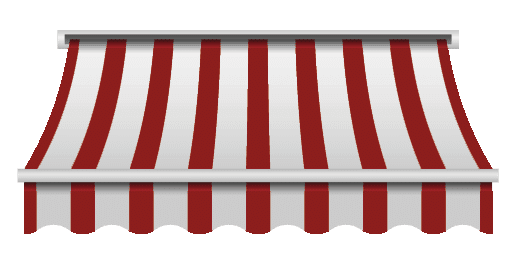 Convex and Concave awnings are similar to traditional ones, except that they cannot be retractable. They have flat side panels but a curved front panel, either outwards or inwards. Both work best for small entryways and windows.
Learn More About Our Products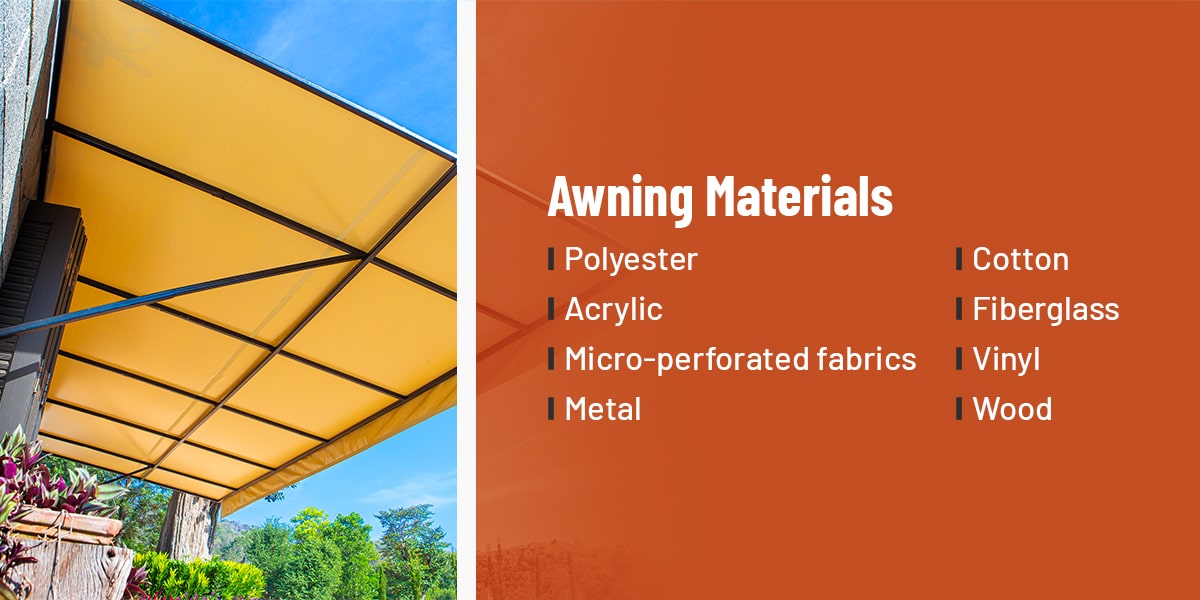 Awning Materials
Awnings also come in a wide variety of materials. Here are the most common:
Polyester: This material is durable and breathable, though it does fade with excessive sunlight.
Acrylic: This material creates a durable, breathable awning. However, it's not as waterproof as other awnings.
Micro-perforated fabrics: These fabrics have small holes to let the wind through. The material is also UV- and tear-resistant.
Metal: This material is strong and lightweight but more prone to denting and less easy to store than fabric.
Cotton: This fabric is a more costly option but it's strong and weather resistant.
Fiberglass: This material is often inexpensive and lighter than other awning types. When coated, it also holds up well against bad weather.
Vinyl: This material is quite heavy, making it sturdy and waterproof but less breathable.
Wood: This material is sturdy and can create an elegant look, but it's larger and more permanent than many other awning options.
Canvas Awnings vs. Metal Awnings
Canvas and metal awnings tend to cost about the same, with canvas awnings varying more depending on the type of fabric you select. As far as metal awnings go, aluminum ones are your best bet. They're more environmentally friendly and are usually cheaper. In general, you should expect to pay between $5 and $9 per square foot, whatever kind you choose.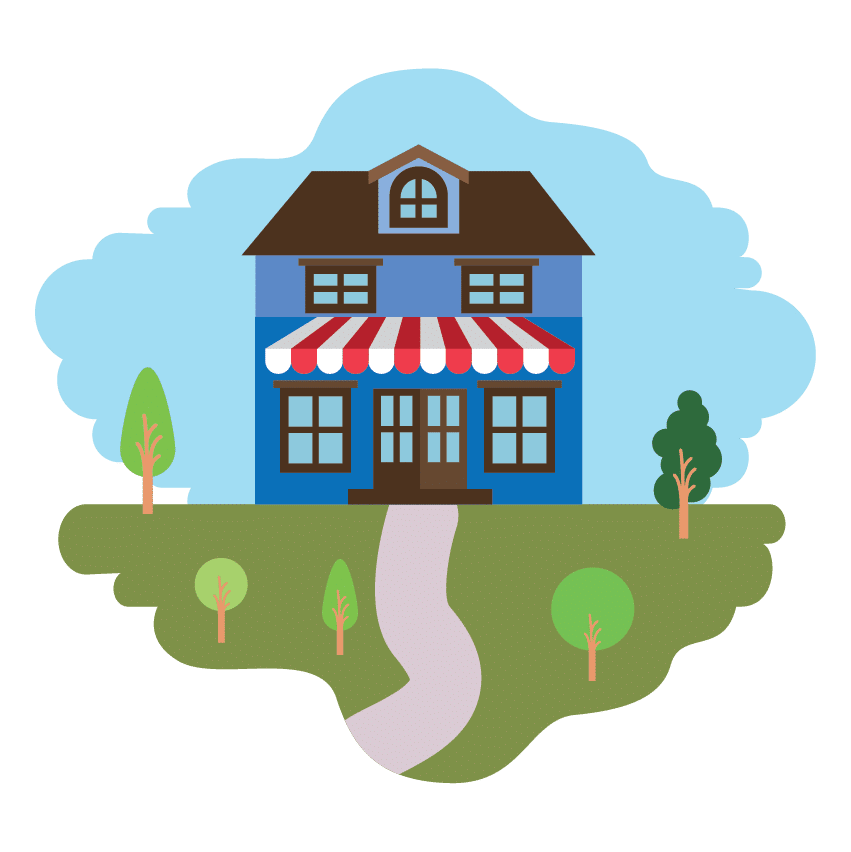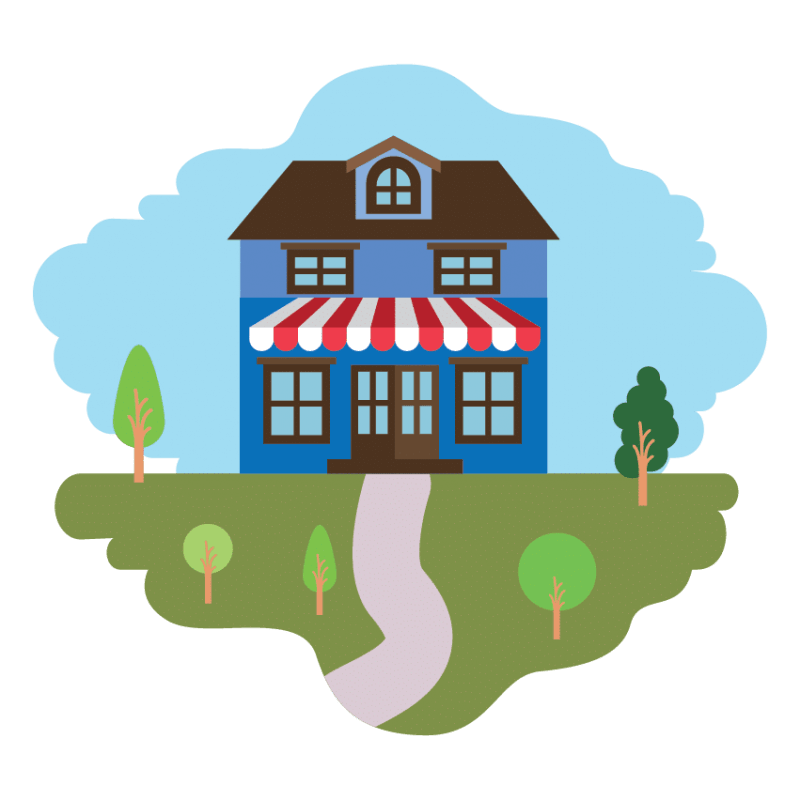 Both kinds of awnings are also similar in terms of durability. They can withstand the elements year after year, which is why we offer a warranty on our world-class fabric awnings. We even include a lifetime warranty for the frame and arms.
The main difference between metal and canvas awnings is the visual appeal. Most people agree that canvas awnings are the most aesthetically appealing kind of awning. Canvas awnings have fabrics in a variety of colors, patterns and awning styles. This versatility allows you to better match your awning to your office design or the color scheme of your home.
Things to Consider When Buying an Awning
Now that you know a bit more about the types of awnings and materials available, here's a guide for factors to consider when buying your own:
Budget: Some awning materials and setups are cheaper than others
Size: Depending on how much you want to cover, certain types of awnings may serve you better.
Design: Awnings come in various shapes and styles, so pick one that fits your house and preferences.
Warranty: Buy from a company that will ensure your awning lasts for years.
Learn More About Our Awnings
All awnings, whether fabric, metal, fixed or retractable, can add beauty and value to your home or business. As far as door awnings and small window awnings go, fixed awnings are ideal.
The most versatile type of awning, however, are retractable awnings by far. Because they can be extra wide, they can essentially create an extra room outdoors for entertainment. Retractable awnings make great porch awnings, deck awnings and are just excellent awnings in general.
If you're interested in getting your free quote for retractable awnings, contact Shading Texas today.
Learn More About Our Products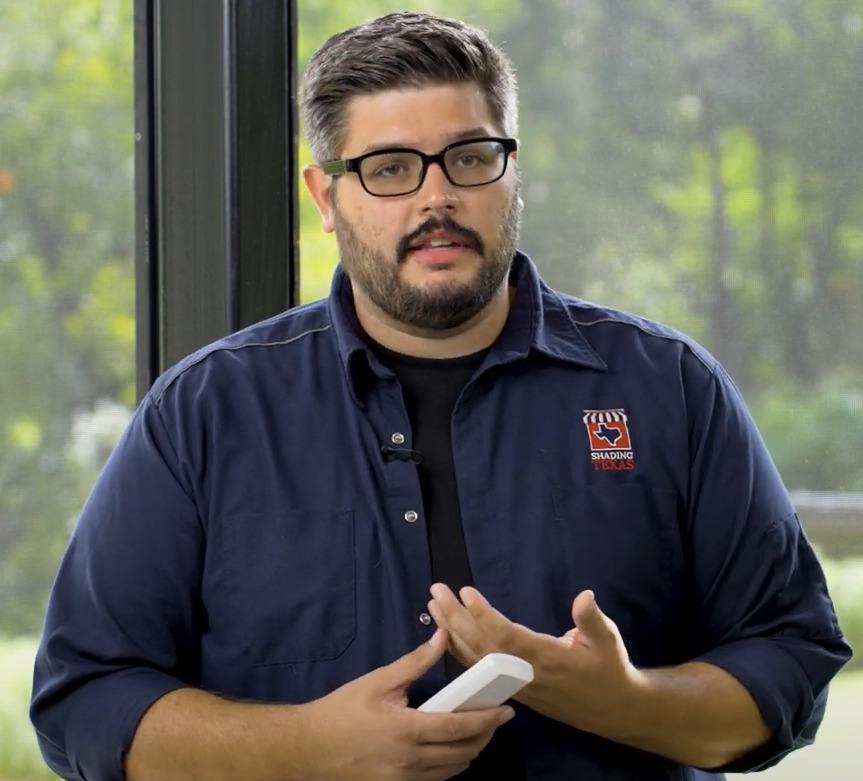 Matt Pierce has been working in the solar shade industry for over 15 years, providing sun protection in the extremes of Alaska and Texas. His dedicated team at Shading Texas will get your the sun solutions you need to enjoy your patios and homes for years to come by blocking out bugs, sun, wind, and rain!