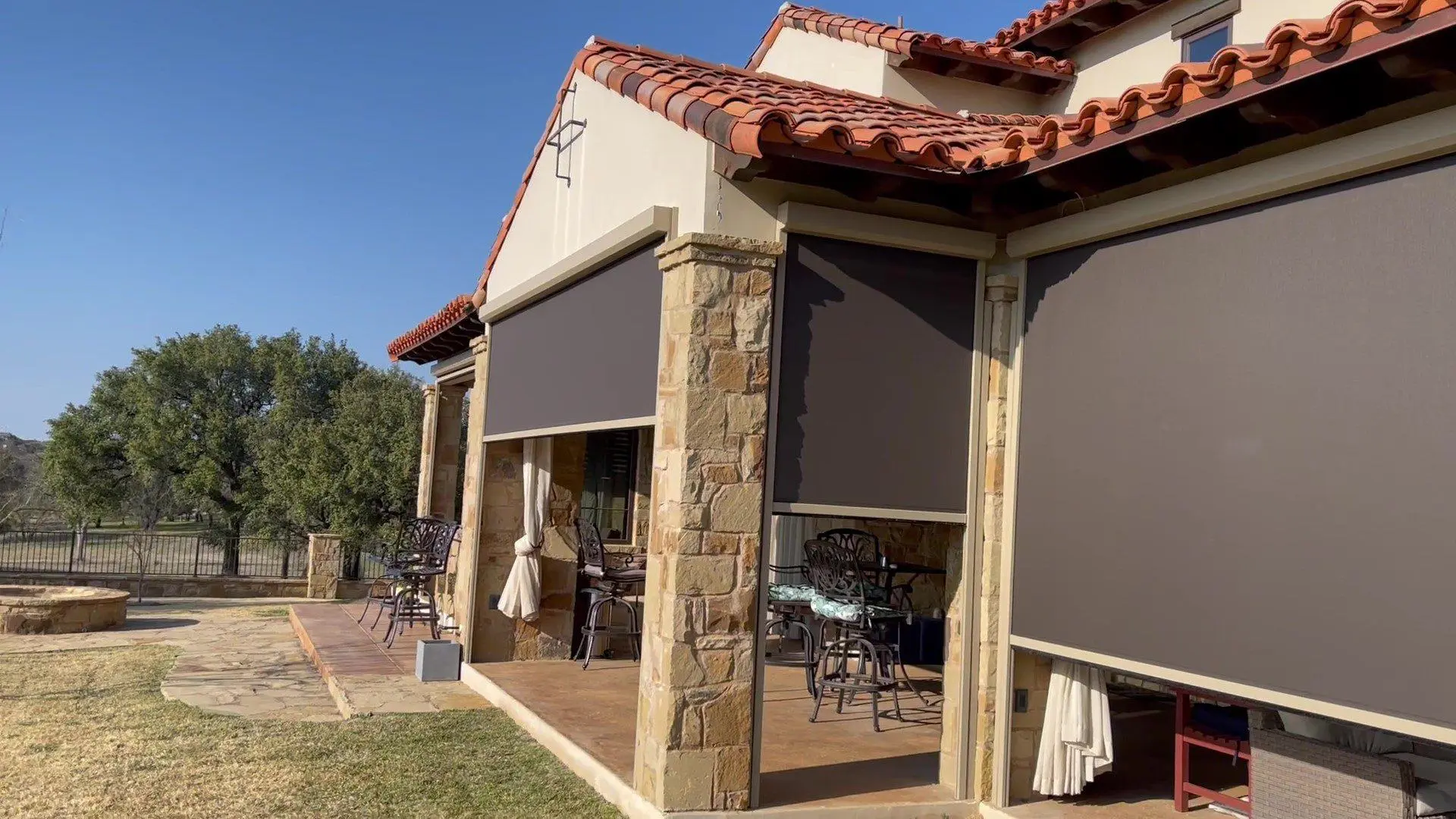 You may install shades on your porch or patio for several reasons, ranging from blocking the sun to keeping insects out or preserving your privacy. Your shades or screens can have different thicknesses and opacities for these purposes — including solar shades.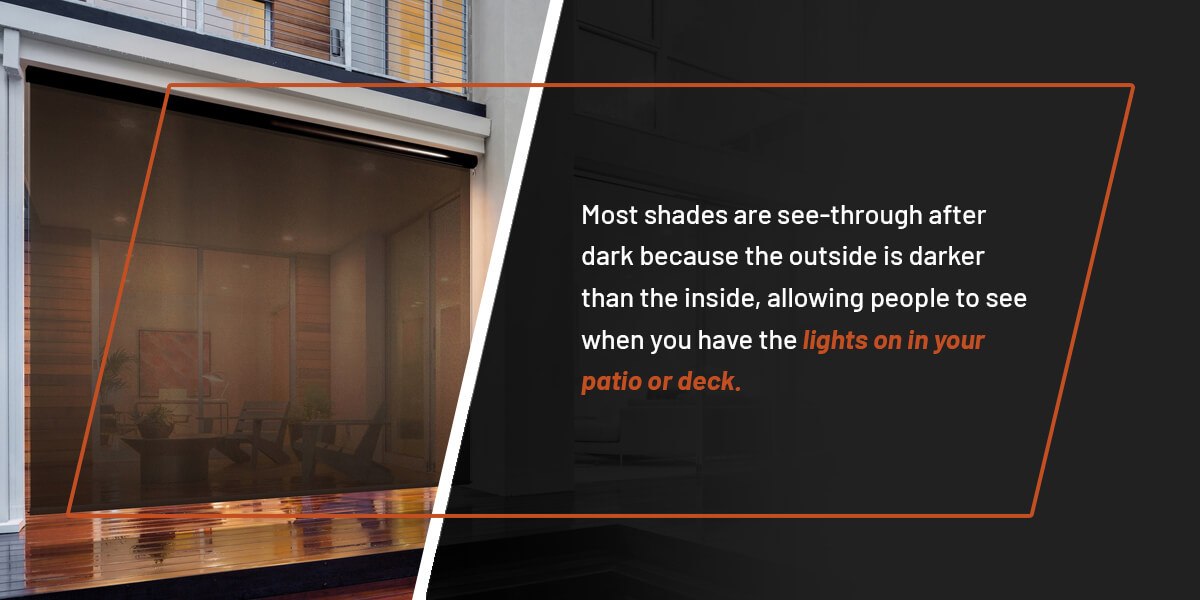 Why Can You See Through Them at Night?
Most shades are see-through after dark because the outside is darker than the inside, allowing people to see when you have the lights on in your patio or deck. While you can see out and others can't see in during the day, the opposite is true at night.
Solar shades have different levels of transparency that can help with these issues. These levels are designated by percentages — the lower the percentage you choose, the less transparency there is. However, even less transparent shades offer reduced privacy in the evening, meaning you might need to find another solution.
How to Maintain Privacy
There are some workarounds if you plan to use your patio after dark but don't want people looking inside. Layering is often your best bet for keeping your neighbors or passersby from seeing inside at night. Use your preferred solar screen during the day for natural light, then pull another solution across your area after sunset — like a second shade or a set of curtains.
The top ways to maintain privacy in the evening include:
Dual shades: You can purchase two shades to get the solitude you need. Your solar shade will primarily be for the daytime, allowing you to block as much light as possible without compromising the view. A roller shade gives you nighttime privacy.
Curtains: If you don't want two sets of shades, you can invest in curtains. One benefit of choosing this method is that you can pick any curtains you'd like — blackout, sheer, colorful or dramatic. If you need the most seclusion after dusk, choosing thicker or blackout curtains is the right way to go.
Privacy screens: These screens give you the best of both worlds. Shading Texas offers privacy screen options that help you during the day and at night.
Get Light-Filtering Patio Shades From Shading Texas
At Shading Texas, we want to help you get the seclusion you need at any time. Our customizable solutions let you stay out of the sun and keep others from peering in at night. Whether you need a privacy screen, roller shade or standard sun shade, our team is here to help.
Look through our full product selection and contact us for a quote today!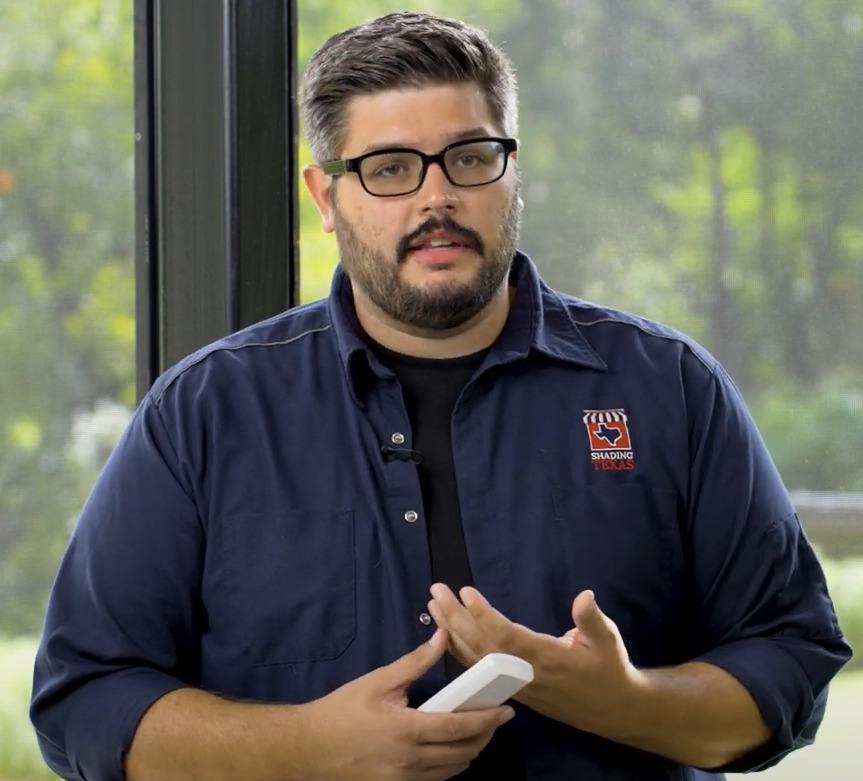 Matt Pierce has been working in the solar shade industry for over 15 years, providing sun protection in the extremes of Alaska and Texas. His dedicated team at Shading Texas will get your the sun solutions you need to enjoy your patios and homes for years to come by blocking out bugs, sun, wind, and rain!