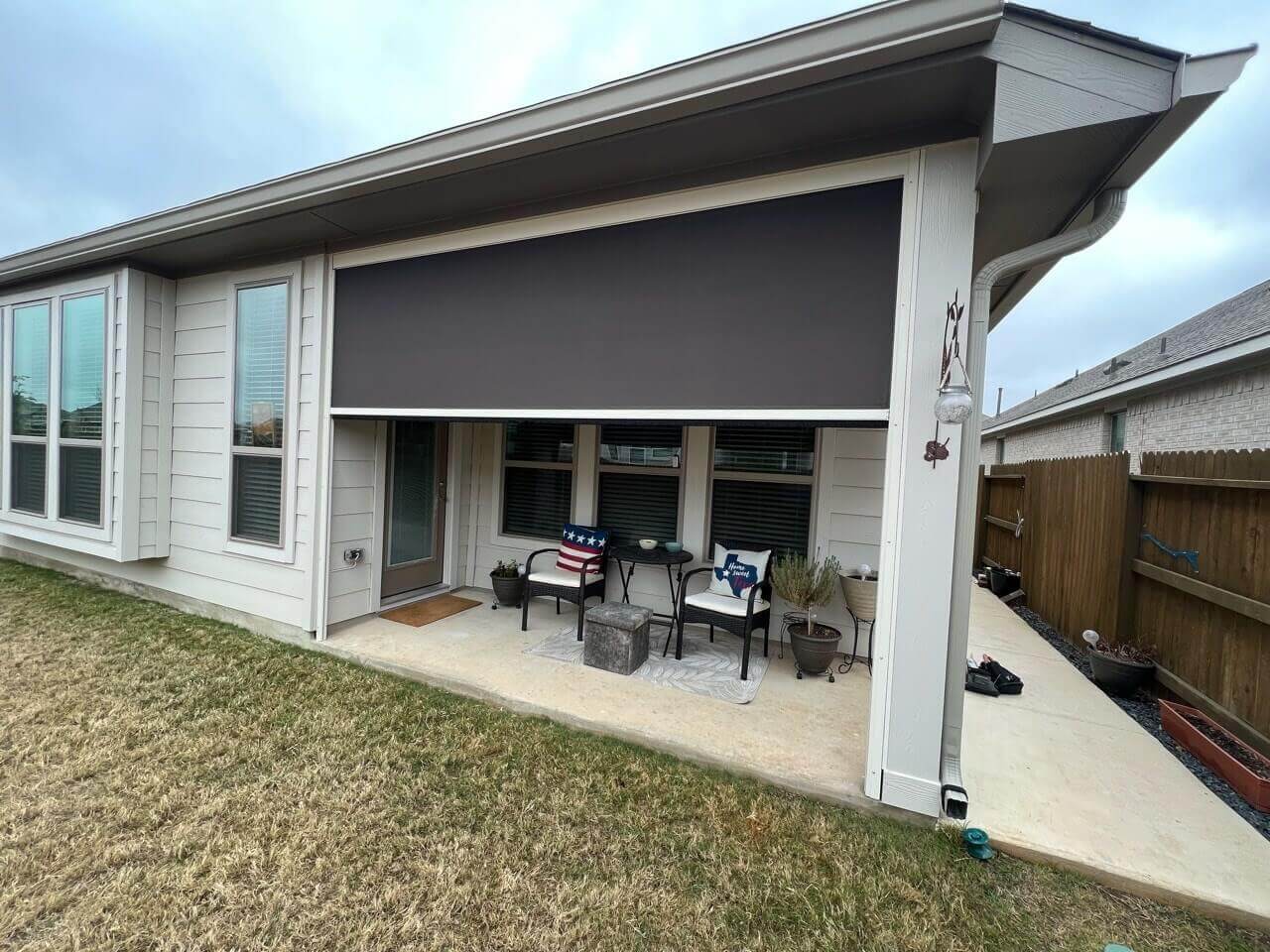 Protect your home from those blistering Texas summers with a solar screen. These specialized shades can be a long-term solution — but just how long do they last?
What Is the Life Cycle of a Solar Screen?
A solar screen is made to stand up to intense sunlight. A quality product installed by a reputable shade company can last 10 years or more. Keep in mind that some fading is normal and won't impact the screen's ability to block UV rays.
What If I Need a Replacement Screen?
Many factors influence the longevity of a solar screen, including:
Environment
Extreme weather
Pets and kids
Proper maintenance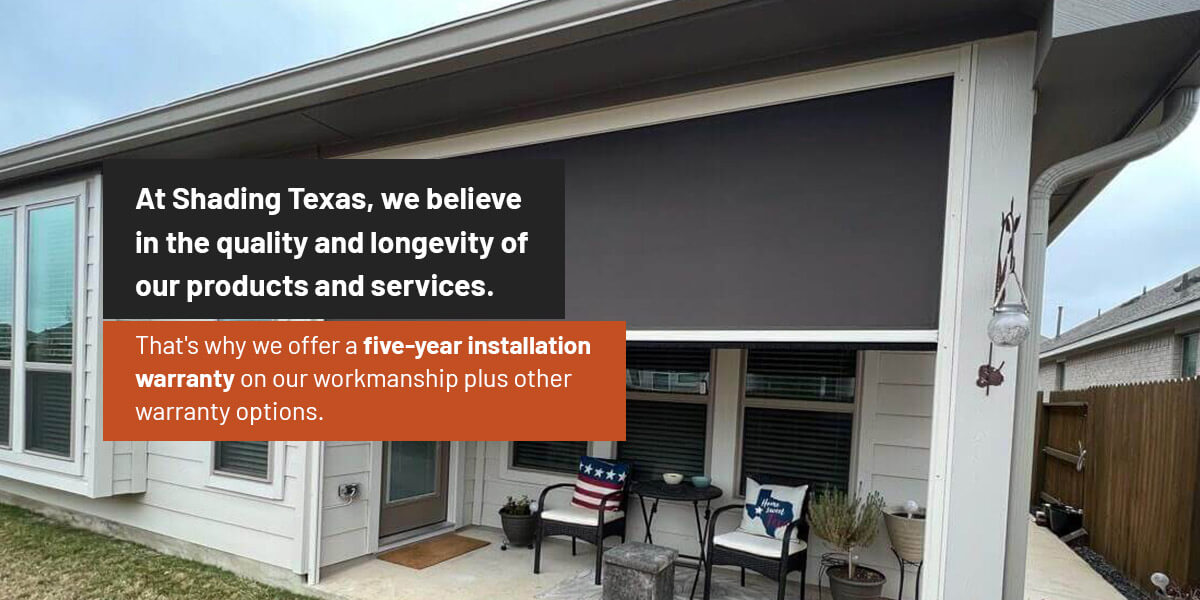 Make sure your solar screen is protected. At Shading Texas, we believe in the quality and longevity of our products and services. That's why we offer a five-year installation warranty on our workmanship plus other warranty options.
Are Solar Screens Worth the Investment?
Solar screens are worth the investment if you want to save money and enjoy the perks of outdoor living with less heat. These specialty shades offer unique benefits that you can enjoy right away:
Comfortable outdoor living: If the heat or weather keeps you from enjoying outdoor living as much as you'd like, a solar screen can help. These enclosures can shield you from extreme temperatures, blinding sunlight and pests.
Reduced electricity bills: If your electricity usage skyrockets every summer, consider solar screens — they can cool your home by up to 30 degrees, contributing to tangible energy savings.
Sun protection: Solar screens are specially designed to block harmful UV rays, protecting your skin along with your furniture and electronics from sun damage. Coverage from the sun also reduces the risk of heat exhaustion for your family and pets.
Convenience: Motorized solar screens offer unparalleled convenience. With the push of a button or an app on your smartphone, you can raise and lower your solar screen at will. Keep your shade safely stored during inclement weather and lower it when the sun's beams are out again.
Beat the Heat With a Solar Screen From Shading Texas
If you'd like to learn more about motorized solar screens and what they can do for your home, contact Shading Texas today. We'll schedule an at-home consultation to discuss your unique needs and provide you with a custom quote.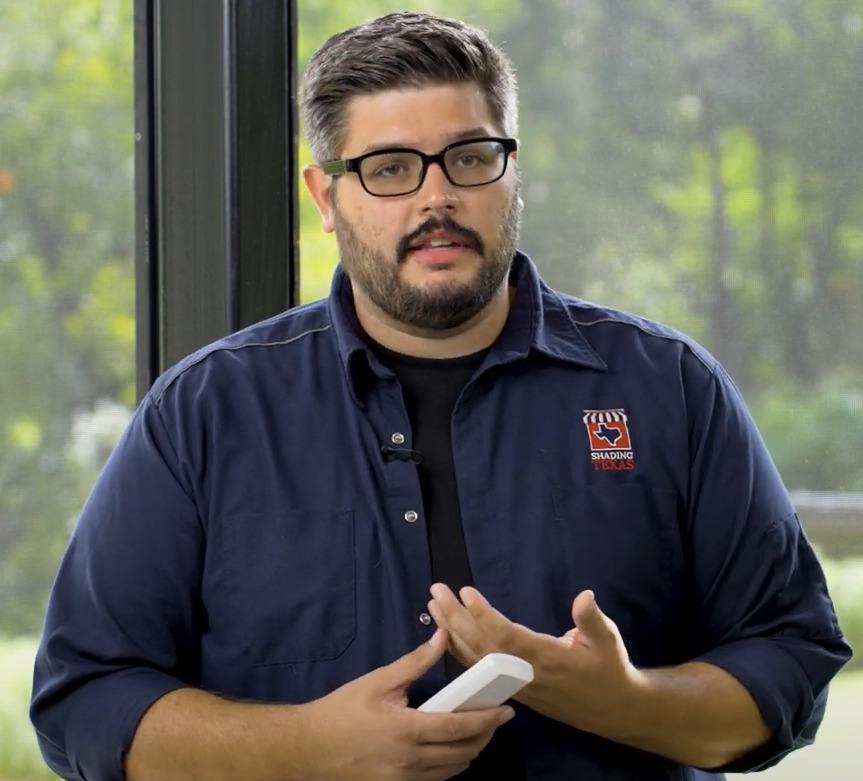 Matt Pierce has been working in the solar shade industry for over 15 years, providing sun protection in the extremes of Alaska and Texas. His dedicated team at Shading Texas will get your the sun solutions you need to enjoy your patios and homes for years to come by blocking out bugs, sun, wind, and rain!