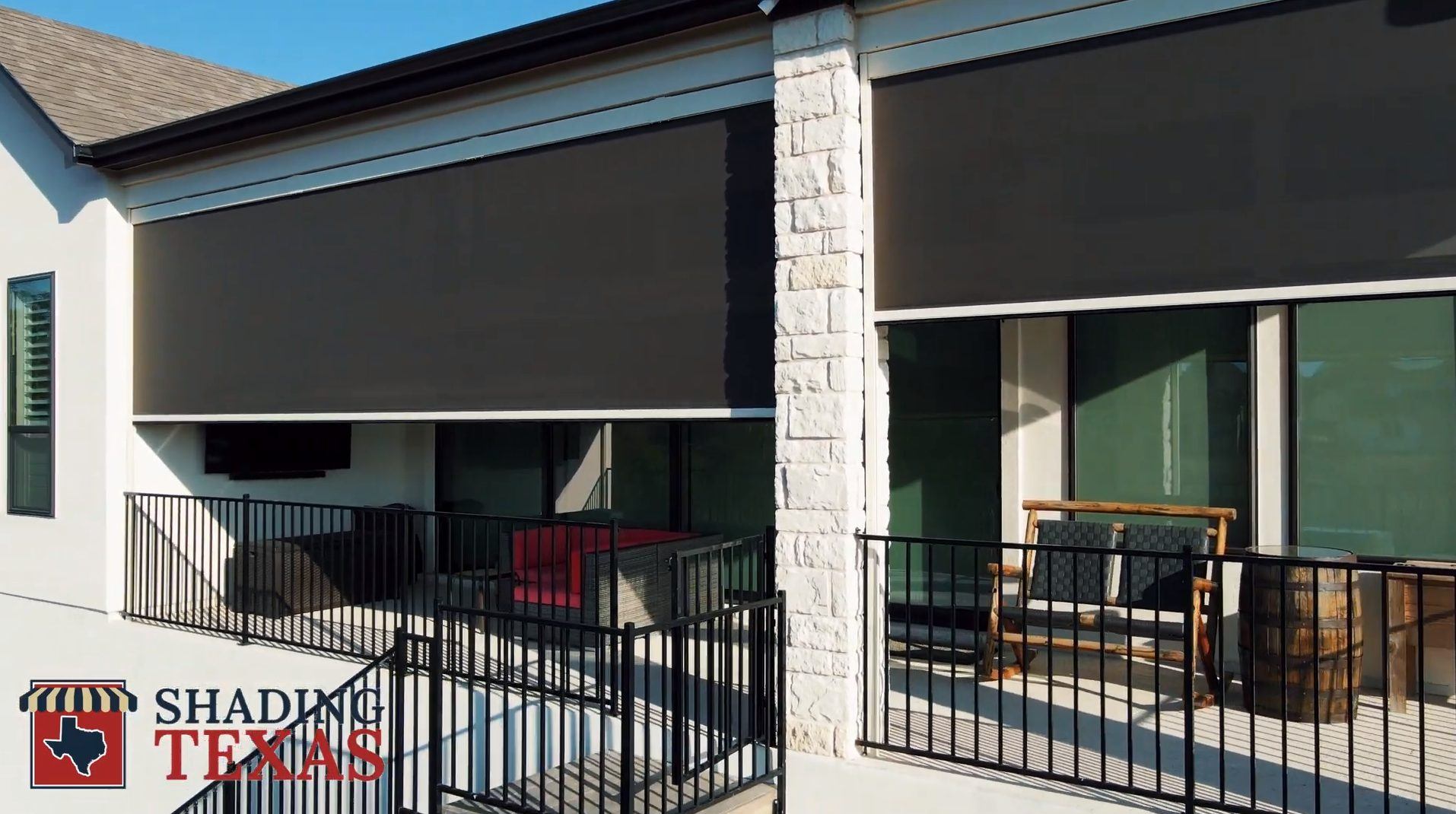 Porch and patio shades are an excellent way to maintain privacy, keep bugs out and protect yourself and your space from damaging UV rays. However, these shades require regular maintenance to ensure their upkeep.
Periodic inspection and cleaning will help your shades work longer and have a better condition, pleasing you with the outcome. See our top tips for maintaining your patio shades today.
Cleaning Your Shades
Washing your outdoor shades is one of the most important parts of their maintenance. The process can remove bird droppings and debris and prolong your shades' life span. Try to clean your shades monthly. You may need to do it more often if the weather is poor.
Cleaning recommendations include:
Examine your fabric shades to see their condition and if they need repairs.
Follow the recommended cleaning methods from the shade manufacturer. Use only the recommended washing products and techniques, which you can find in your manual or on the manufacturer's website.
Clean the headrail with a damp cloth and vacuum the shades with a soft brush attachment. Steady the shades to prevent damage while vacuuming. You can also dust the shades with a feather duster.
Wash the shades as the manufacturer suggests, often using warm water and mild soap.
Wipe or dry any excess moisture quickly or before you put the shades up.
Establish a regular maintenance plan to ensure your shades continue working properly.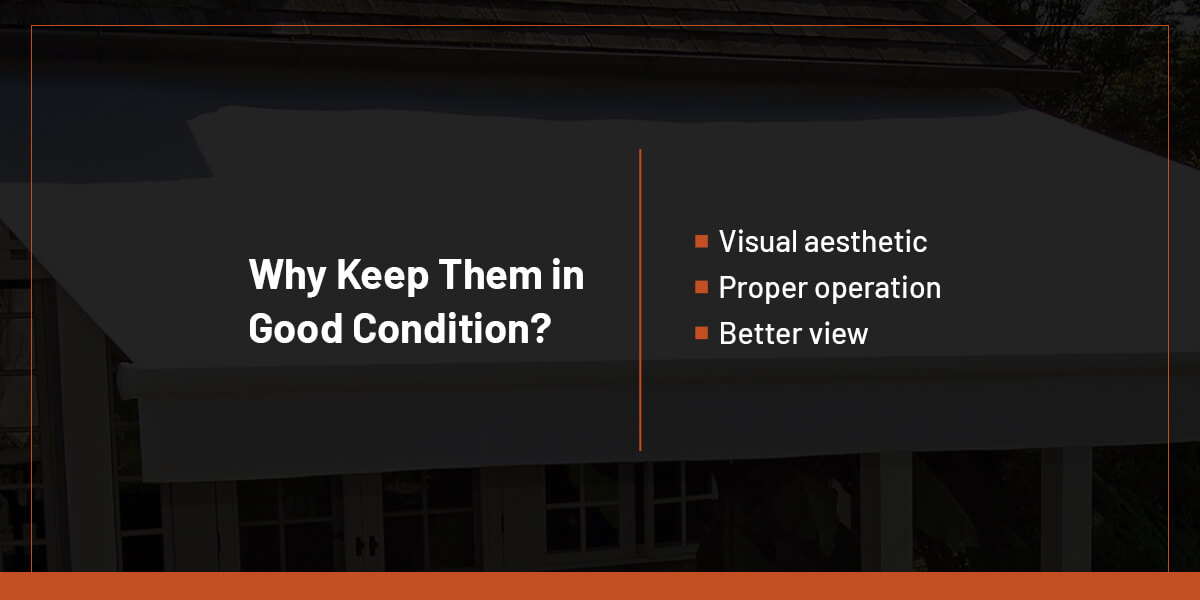 Why Keep Them in Good Condition?
You should clean your shades regularly to ensure you can use them for as long as possible. Multiple benefits associated with regular maintenance and prompt service include:
Visual aesthetic: Your shades will continue to look pleasant, giving your house better curb appeal.
Proper operation: Inspecting, washing and repairing your shades helps you notice any issues impeding normal use. You can fix these problems immediately to preserve your shades' working abilities.
Better view: When your shades are clean and working correctly, you'll get an improved view of your landscape or scenery.
Cleaning and maintaining your shades removes many contaminants that may bother you or other home occupants, like pollen, dirt or dust.
Get New Outdoor Shades From Shading Texas Today
Whether you're looking to add patio shades to your home or replace your existing ones, Shading Texas is here to help. We offer shades, screens and awnings for your deck and porch so you can enjoy the outdoors while getting shade, privacy and bug protection. Peruse our product selection or contact our team for a quote!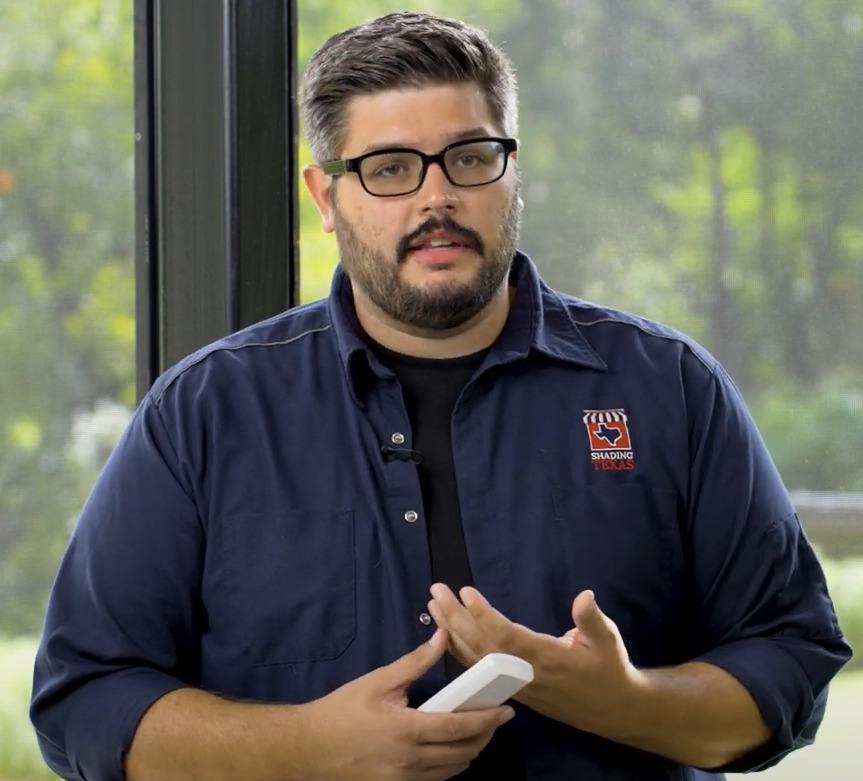 Matt Pierce has been working in the solar shade industry for over 15 years, providing sun protection in the extremes of Alaska and Texas. His dedicated team at Shading Texas will get your the sun solutions you need to enjoy your patios and homes for years to come by blocking out bugs, sun, wind, and rain!