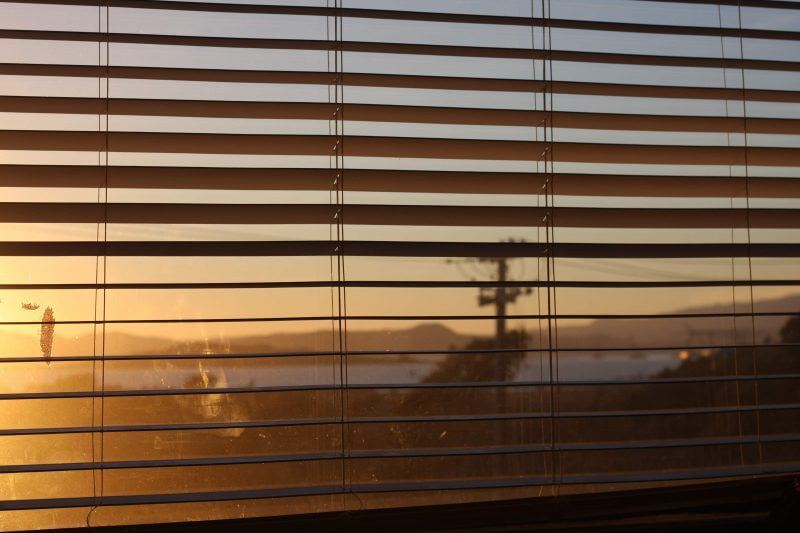 If you need privacy and protection from the Texas sun, you may be weighing solar screens versus window film and wondering which is better for you. Making the right choice can make your home more comfortable, so you want to consider the benefits and drawbacks of each.
Solar shades and screens can both help you reduce glare and fading of your interiors. They can also help you with cooling costs. Some studies show up to 12% of your energy bill may be going towards cooling your home, and your windows can let in ambient heat even when closed.
What Are Solar Shades?
Before getting into the window film versus solar shades debate, you need to know solar shades are screens that are placed on the exterior of your home to prevent sunlight from entering through the windows.
Solar shades, or sun shades as they are sometimes known, can be made with fiberglass and vinyl or with a durable fabric.
Solar Shades Pros and Cons
Thanks to their hardy construction and convenient design, the benefits of solar window screens are extensive:
Customization: You can choose from a range of colors to match your property.
Quality: The solar shades from Shading Texas are made with vinyl coating over a fiberglass core. The lifelong warranty and scratch-resistant coating ensure years of hassle-free use.
Openness: Solar shades can be easily moved out of the way completely. When you want sun protection, they can block out much of the UV rays, but you can also open them to enjoy your view.
Installation: In many cases, solar window screens can be installed in just one day.
However, there are also some considerations to solar shades:
Solar shades and their housings are visible on the outside of your home, altering the look of your property.
Sun shades are subject to the elements and may be damaged by severe weather.
What Are Window Films and Tints?
Window films and tints are applied directly to the glass to keep the sun out. Made from tinting agents combined with materials such as polyester, they allow you to see outside while offering privacy and protection from the sun indoors.
Window Film and Tints Pros and Cons
Window films and tints have several advantages:
They continuously offer privacy and sun protection without you having to activate them.
They can be applied inside the windows, where they last longer since they're not subject to the weather.
They have high resistance to fading.
They can make your window more structurally secure.
When trying to decide if you prefer solar shades or window film, however, you should know tints and films have some drawbacks as well. Being permanent means they will affect the view from your home, and in the winter, they can actually increase your utility bill by keeping ambient heat out.
Contact Shading Texas for All Your Privacy and Shading Needs
Outdoor solar screens are an excellent way to protect your home and keep your space comfortable all year, and Shading Texas has the products, knowledge and professionals to help you choose the best setup for your home. Our team focuses exclusively on exterior shading, so we have the expertise to work with you in finding an attractive, functional shade solution.
Shading Texas also offers exceptional quality products and warranties to help you feel confident in your purchase. To find out more about how to protect your home with solar shades, contact us today to chat with a professional or get a quote.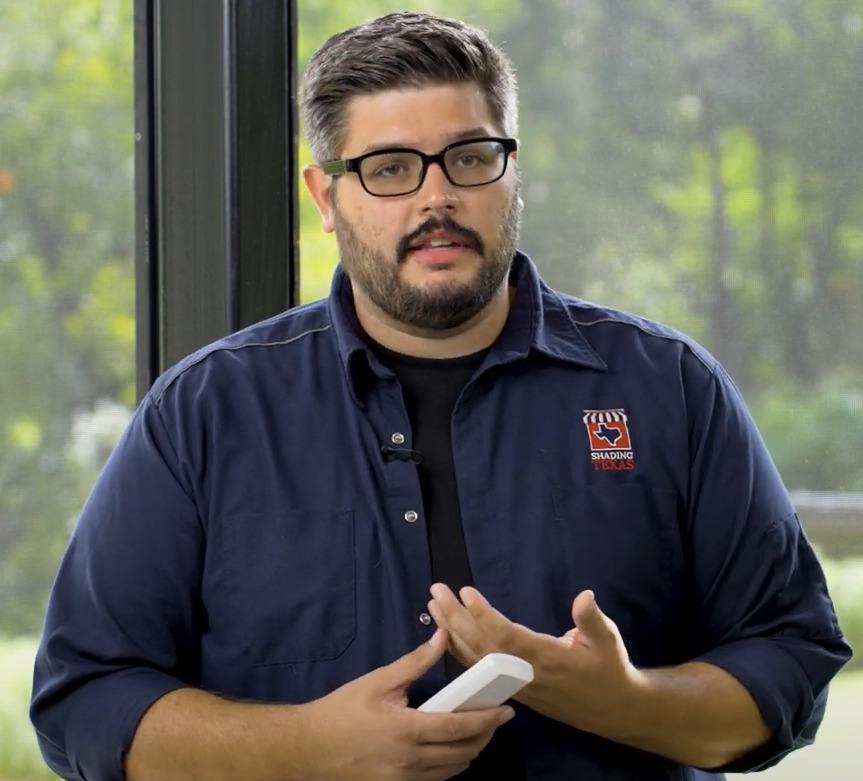 Matt Pierce has been working in the solar shade industry for over 15 years, providing sun protection in the extremes of Alaska and Texas. His dedicated team at Shading Texas will get your the sun solutions you need to enjoy your patios and homes for years to come by blocking out bugs, sun, wind, and rain!